Property Management System Developments 2020
Key Takeaways
In 2020 we launched many new developments to support our clients
Several features were built to mitigate the effect of COVID on holiday lets
We love: Market Summary - built to support your pricing and strategy decisions
We also love: Book Direct Toolkit - to help you boost rankings of your website
Our favourite Channel Manager connections are TripAdvisor and Airbnb
Websites are slicker, faster, and event better for guest conversions.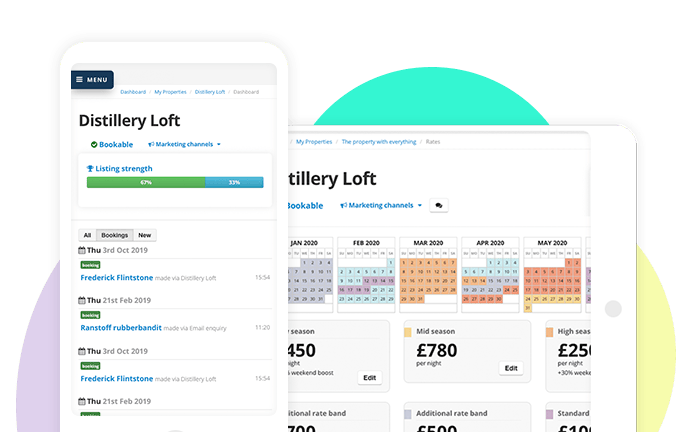 ---
We responded to our client's needs and built developments and provided services to reflect the needs of property managers dealing with the effects of the pandemic.
---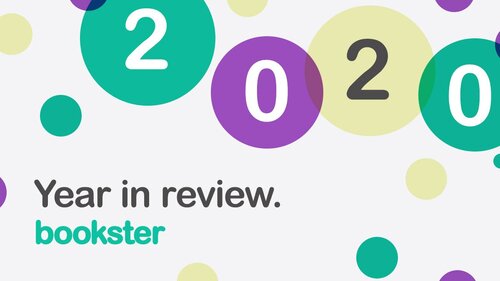 Those quote bookings you created are amazing
Our software engineers have been working hard throughout the year to build new services and enhance existing features.
These are tools that form our 3 main services: tools to help attracting bookings, managing guests and managing bookings.
We're always building new improvements and partnerships, based on customer feedback, experience and changes in the industry.
Here are the major changes we made in 2020.
Property Management Changes affecting all services:
1. Performance
Stability and speed have been a big focus this year.
We've made major development changes across many parts of the software and booking platform, with technical updates and process updates making significant improvements.
These changes will make it easier for you to use the software, and increase the conversion of your web users.
Page speed improvements in price generation on Bookster websites
Page speed improvements on Availability Searches in Bookster websites
No downtime when carrying out the task to review prices (Price Consolidation)
Quicker database queries.
2. Annual Billing
In response to requests, you can now reduce your fees by choosing to pay annually.
3. Recommend a friend
To say thanks for recommending a friend or associate to work with Bookster, we have now launched a Refer a friend programme.
We reduce your fees when a property manager joins us as a result of your recommendation.
Property Management Software developments 2020
1. New! Departures View
In our yearly customer research clients told us that they needed a Departure Report, in addition to the Arrivals report to help with cleaning turnarounds.
We've added the Departure report view for all clients.
2. Update! Moving Balance Due Date
It's now easier to update the balance due date on existing bookings, making everyday tasks simpler.
3. New! Market Summary
A big development of 2020 is the Market Summary, displaying real market data (sourced from AirDNA).
This is a significant tool to support you in decision-making for rates, photos, descriptions, features, and strategy for your holiday rental properties. It provides:
Area summary
Future data for your property profile in your area
A historical view of active properties
A comparison of top-performing local properties.
4. New! Cleaning Buffer
During the 1st wave of the pandemic, we spotted a need for buffers around bookings to help with safety for cleaning employees and guests.
5. New! Quote Bookings
In response to client requests, you can now add a 72-hour 'Quote' Booking.
This quote feature offers more flexibility to your guests to book without the pressure, creating a great first impression.
6. New! Book Direct Toolkit
An in-depth tool, providing world-leading services to enable direct bookings on your own website. The Book Direct Toolkit offers tools to support:
Monitor Search Engine (eg Google) keyword positions
Competitor analysis
Backlink analysis
Social media management
Marketing Strategy checklist for your website
and more.
7. Updated! Booking Export filters
During the pandemic, the government required property managers to provide evidence of booking data.
To support clients we updated our Booking Export filters, making it even easier to get the data you need.
8. Smaller updates:
We've been also updating some features to make them easier to use:
Speed improvements to saving additional person extras
Allow filtering of extras by type
Improved look and feel of the arrivals and departures reports
Allow updating the guest details for all bookings within Bookster
Show property address under photos on Property Page to help identify similar properties
Update the layout and style of the booking view and increased the visibility of the Guest Area link.
---
Channel Manager developments 2020
As part of our commitment to providing quality channel management services, we regularly review and add new services to existing and new channel partnerships.
1. Updated! TripAdvisor
Following from our partnership in 2019, we have made improvements to support clients using TripAdvisor / FlipKey / Holiday Lettings / HouseTrip.
Improved Sign-up process
Add address/location data to the content push.
2. Updated! Airbnb
Bookster clients can now add holiday rental properties to Airbnb using the 2 way API connection.
This connection synchronises:
Availability
Bookings (new bookings from Airbnb pulled into Bookster)
Property content (photos, facilities, etc.)
Pricing.
3. New! Adore Scotland
For clients with quality properties of any type in Scotland, you can now request to promote your properties on Adore Scotland.
4. Improvements to the status check of a property on channels
---
Web templates and custom web developments 2020
1. Update! Public Booking Screens
To improve conversion we have improved the User experience on the booking screens:
Easier movement between months
Messages to inform why dates cannot be chosen (No check-in allowed or Sold out).
2. Update! Mobile and Tablet view
As ever, the mobile and tablet views are critical for conversion. We updated the booking screens to help them convert better when using mobile or tablets.
3. Update! Lightbox and Floorplans
We have adjusted the styles for lightbox and floor plans on Template Websites.
Floorplans are becoming increasingly significant in their role in bookings, and this change reflects that.
4. New! Template Theme
We've added a new Bookster website theme to our collection, Positano.
This new theme is focused on wowing guests with a photo-centric design, perfect for displaying quality property photos.
5. Update! Reduce spam on your website
Email spammers are annoying, so we've added email address obfuscation on Bookster template websites. This should reduce the success of spammers.
6. New! We're good to go
To attract more bookings and provide more confidence to guests, add the 'We're good to go' logo as an award in your property listings, as well as in your photos.
This logo will display on your properties when guests are reviewing your properties.
If you have a Bookster Custom Website, you can also use this to create search heroes for focused promotions on social media or Google, and we can add 'Good to go' into the search fields.
7. New! Whatsapp call
On Custom websites you can now add the Whatsapp logo to your site, to encourage guests to call or WhatsApp.
API developments 2020
1. Update! Identify booking updates
On request, we updated the Bookster API which helps to review which new bookings have been added since a specific date.
2. Improve the importing of property content
Partnerships
1. New! Property Hive
To support clients who use Wordpress, we now work with Property Hive to enable a smooth booking process through importing your properties directly from Bookster into Property Hive.
This feature can be used by property managers, or together with web designers and web developers and was requested by clients.
2. New! Operto Teams, previously VR Scheduler
Another client-led development, we now partner with Operto Teams, a world leader in software for task management.
This outstanding software allows property managers to oversee and manage the entire cleaner, maintenance and property management tasks with ease.
3. New! i-PRAC
The holiday rental industry is affected by fraud, and one way to avoid this is to work closely with our partner i-PRAC.
i-PRAC is a verification platform, dedicated to protecting guests and property managers by certifying professional short-term rental agencies and property owners.
4. New! Duve, previously Wishbox
Duve offers many opportunities for building guest relationships, with opportunities to pick and choose features to enhance your business opportunities.
---
Other developments
1. NHS Workers Accommodation
We launched covid19.booksterhq.com to connect property managers with NHS workers.
---
To see other development summaries, check out our Property Management Software developments 2019 and 2018.
Our Change Log is updated each month to show all adjustments and developments in more detail.
---
The developments made throughout 2020 were designed with your business in mind. Each and every tool and service was created to help you manage your holiday rental business with ease.