Positano Template website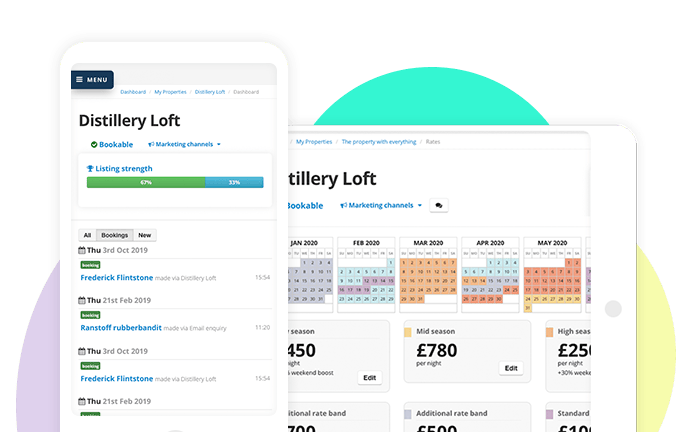 ---
An exciting new template website, designed to explode the senses.
---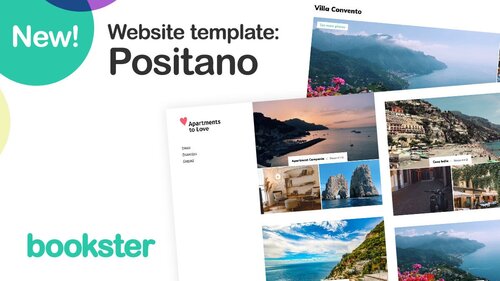 New template website: Positano
We've launched an exciting new design in our template websites - and included it in all our holiday rental software packages at no cost!
Use photos to convert guests
We all know that photos can speak to our minds instantly in a way that words cannot.
They invoke memories.
They create emotions.
They linger in the mind.
What's behind the new template style?
The layout is much more like a white canvas to focalise the content.
We wanted a template that features the listing photography - as it's so crucial for conversions.
Other website templates
The Positano template is just one of our designs, available to all our clients.
---
Why choose a Bookster template website
Bookster template websites are included in all packages.
The goal is simple - attract guests and repeat customers to a high conversion website.
Custom sites can be used with a number of our features to attract guests and encourage conversion:
Want a custom site instead?
No problems. Our web design team can create a custom website for you, to your specification.
If you're interested in a beautiful custom design, drop us a line.
Want to know more?
Our websites are just one reason why property managers choose to work with Bookster.
Get in touch to talk about your business, and discuss how we can help you increase bookings and manage your business.