Long Stay Discounts tool for holiday rentals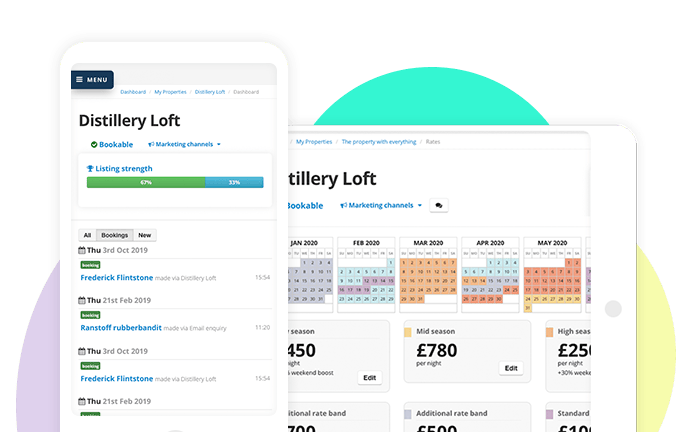 ---
Long Stay Discounts have been upgraded with more discount options, and a slick process to apply across multiple properties. Read on...
---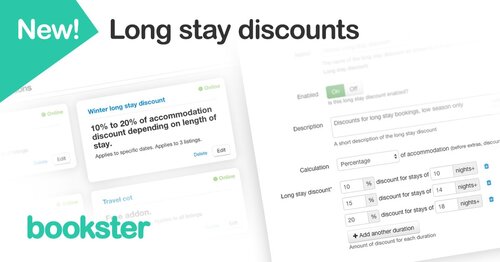 Attract longer stays and higher occupancy with Long Stay Discounts.
We're happy to announce that we've enhanced one of our Property Management features, the Long Stay Discount.
We're dedicated to creating tools to make it easier to manage holiday rental properties, and this is one of the changes our clients requested.
What is a Long Stay Discount tool?
A Long Stay Discount tool automatically reduces the rental price for longer stays in the rental properties.
It is one of many automated features available in property management software.
Using this tool increases booking revenue and increases occupancy by providing attractive rates to long stay guests.
Increase revenue with our Long Stay Discount tool
This Long Stay Discount allows property managers to increase revenue by:
being attractive to guests wanting to stay for longer periods
encouraging guests to stay for longer.
How does the Long Stay Discount work?
You can now choose the type of discounts to apply:
A percentage discount of the total price, or
A fixed amount discount per stay.
Then you can:
Apply discounts to individual properties, or add to more than 1 property at a time (all packages)
Select the date period to apply this discount (Pro & Max packages)
Choose the length of stay that each discount applies to (Max package only).
A truly flexible Long Stay Discount
The Long Stay Discount is an enhancement of our existing tool, based on feedback from our clients.
This tool provides more flexibility, more options, and a better experience for our property management customers.
---
♥ I am an existing customer, what does this mean for me? ♥
Please contact us to find out more about this feature, and how you can use it.
---
---
Where can I find the Long Stay Discount?
The discount is available and managed within the Settings of your Account.
However you can also view all Long Stay Discounts available in 'Booking Add-ons' of each property.
Want to know more?
This is just one of the many tools created by Bookster to make it easier to manage holiday rentals. You can see all our new updates each month in our Change Log.
Get in touch to find out more, or organise a demo with our team.