Guest Area for Holiday Lets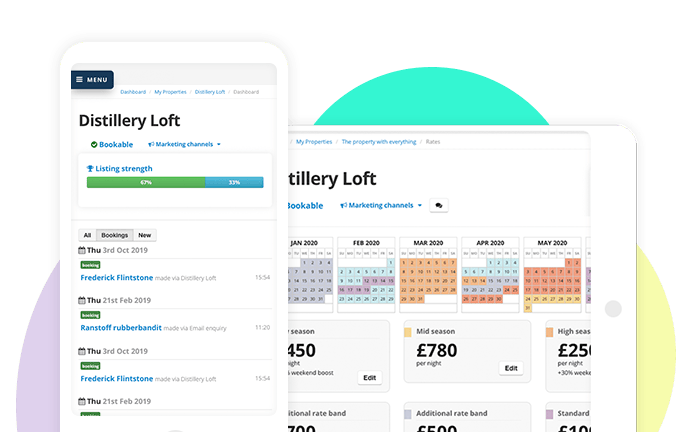 ---
Bookster provides services to help you manage your holiday let business. Our Guest Area is a powerful tool that is optimised for your guests' needs.

Find out more.
---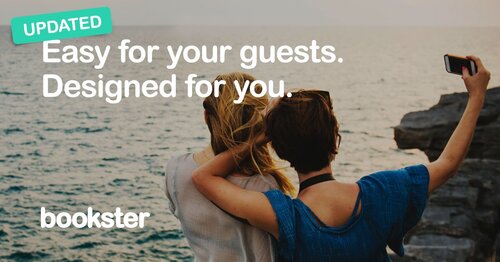 We know that it's one of our favourite parts of the software, and our clients tell us the same.
Our Guest Area is one of our most popular features, and now we've added another 5 new sections to help you manage guests and provide a great guest experience.
What is the Guest Area for holiday rentals?
The Guest Area is a customer log-in zone filled with relevant and timely pre-arrival and post-arrival information and payment zones.
The payment, holiday home, and property manager information is password-protected, and held securely to protect the guest, the owner, and the property.
These dynamic areas change during the course of the booking, so we only display appropriate information at each stage, to fully maintain the security of the property.
What properties can display in the Guest Area?
The information which can be displayed is suitable for any style of holiday let in any geographical location.
This includes holiday rental cottages in rural areas, vacation rental apartments in coastal areas and city holiday let flats in city zones.
Changes to the Guest Area 2019
In June 2019 the following new areas were added:
Arrival instructions (text area)
Departure instructions (text area)
House rules (text area)
Emergency services contact (text area / list)
How to: Work the appliances (text area)
Safety information (text area)
To update your Guest Area information, simply log-in to your Bookster Account, and for each property, click on 'Guest Area'.
For more information and common Q&As on the Guest Area, please read the features page for Guest Area.
Benefits of using a Guest Area
The benefit for Property Managers is to reduce the need to send out countless pre-arrival emails which often end up unread in a guest's inbox.
Our research showed the guest is significantly more likely to make payments on time, and follow arrival instructions.
History of our Guest Area
In 2015 we launched Phase 1 of our secure Guest Area for holiday rentals and since then have launched various new enhancements.
These new changes are developed thanks to customer feedback.
The Guest Area started as a humble Payments Area, to support Property Managers who needed to easily arrange guest payments.
This Payments Area continues to be a core feature of the Guest Area, as a centralised and secure location to take payments using a Payment Gateway.
The Guest Area has grown into a core feature of Bookster Property Management System, as a centralised area to provide the relevant information to guests.
We know that it's one of our favourite parts of the software, and our clients tell us the same.
Security of the Guest Area
It's key that entry information including Property Access and door codes are only displayed from 7 days before arrival.
We've built this into our Guest Area as the protection of the property is important to us, and enhances your Owner Relationships.
This is just one aspect of our property management software which has been designed to create a great Guest Experience for anyone staying in your holiday rentals.
Please contact us if you would like to discuss the Guest Area or any other aspect of our property management system (PMS) for holiday rentals, or meet us at one of our upcoming events.