Bookster supports guest relationships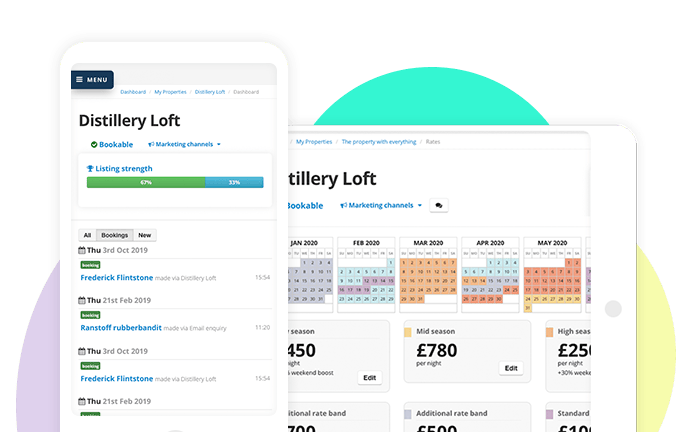 ---
No matter whether you run holiday cottages in Fife or have a castle in Lancashire, guests are the main focus of your business.

No guests mean no business.
---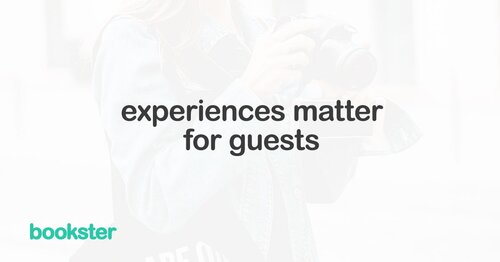 But guests' needs and expectations are changing. This shift isn't just happening in tourism, but across all aspects of their lives.
When a person considers going on holiday, there are changes with whom they are travelling, their transport, how they book the holiday, the type of accommodation they reserve and the treatment they expect.
You need to be aware of these new trends and expectations, and ensure that you provide your guests with a positive experience from the moment they hear about you, until after they leave your accommodation.
And that's where Bookster comes in.
Our team has developed our property management system for holiday rentals to meet the changing needs of your guests.
We provide a number of tools that are explicitly designed to help your business grow through managing guests needs, and developing your customer relationships.
Easy to use holiday rental websites
Whether you choose a Bookster template or custom web, your guests will be at the start of a smooth sales process. Our webs are built to move them quickly from 'just looking' to 'now booking'.
Filtered searches
All template and bespoke websites have strategically placed filters to help the web user to find the property they are looking for smoothly and quickly. These searches can be achieved by searching by dates, facilities, the number of bedrooms, type of visit (eg business travellers or family), or simply by the map.
Fast loading times
As every second counts for your web visitors, all websites are optimised for speed, whether on mobile, tablet or computer. Any delay here is likely to put these visitors off your site.
Make it easy to reserve your property
Once your guest is happy with the holiday accommodation, they will follow a 2-click buying process. We ask for the minimum amount of information necessary to make the reservation, to reduce losing potential reservations during this booking process.
Build trust
It's essential to build trust with your guest, even before the booking is made. Increased trust means greater numbers of reservations. So we help you to do that with a few fantastic tools and features.
Show them all of your accommodation
The more potential guests can see, the more confident they will feel about making the reservation.
So in the Bookster property management software (PMS) you can upload up to 100 photos, which gives your client the best opportunity to view all areas of inside and outside of your property.
And in addition, guests can view your property through panoramic photos, and the Photosphere 360°, which give a more detailed perspective of the layout of your holiday rental.
Speak with your guests
Bookster will send high-impact Notification Emails to your guests to keep them informed.
Supplement these by using the Marketing tool to send automated emails to guests. Use triggers such as the Arrival Date to build your relationship and resolve any issues that may arise.
Provide reassuring reviews
Making reservations online adds a layer of physical distance between the holiday rental guest and the property manager. The days of word-of-mouth recommendations still exist, but consumers need more reassurance.
Companies like Amazon have excelled with peer-to-peer User Reviews, which are now commonly used across different industries.
Bookster offers a number of ways that you can promote your previous guests' feedback. These currently include:
Your own guest book comments
TripAdvisor ratings
Trustpilot reviews
Feefo reviews process including Google gold stars.
Using a combination of these feedback processes will provide that extra touch of reassurance that your property rental company can be trusted.
Secure pay with payment gateways
Security breaches are at an all-time high and the news is filled with fraud and theft, particularly prevalent in the tourism industry.
This damages customers' confidence in making the reservation online with their credit card and can affect your revenue.
To help your guests feel safe and secure in providing their card details online, Bookster offers a number of integrated partnerships with world-renowned Payment Gateways.
We currently work with Paypal and Paypal Pro, Worldpay, Stripe, and Sage Pay who ensure your guests' data and payments are protected.
Provide essential travel information
When renting out a holiday rental, there is a large amount of information to share with the guest before arrival. For this reason, we have created a slick pre-arrival process.
After making the booking, an automated confirmation email is sent to the guest, directing them to the Guest Area.
Here they can view essential information, including access details, entry key codes, Wifi, parking, location, directions, and contact information.
For a smooth process, guests can also make payments and pay their damage deposits all within the same area.
And as the Guest Area is a two-way communication tool, guests can also add additional guest details and arrival times.
Bookster believes #ExperiencesMatter.
This is fundamental to everything we do.
So we focus on the development of tools and features to support the Owner Experience, the Guest Experience, and the Property Managers Experience.
If you'd like to discuss this further, feel free to contact us or visit us at one of our planned events.