Property Owner Relationship tools by Bookster
Key Takeaways
Building good owner relationships requires a good deal of effort
It creates a portfolio of attractive properties, that stay with you long-term
Bookster help you to build these long-term relationships
Use Secure Owner log-ins, clear communications, provide bookings data
Provide flexible payment options and create owners pages on your website.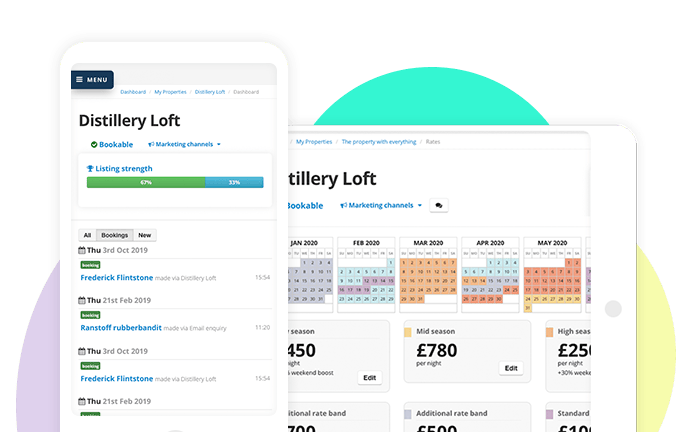 ---
Developing good, strong relationships to create positive property owners experiences is key for all holiday rental management companies.
---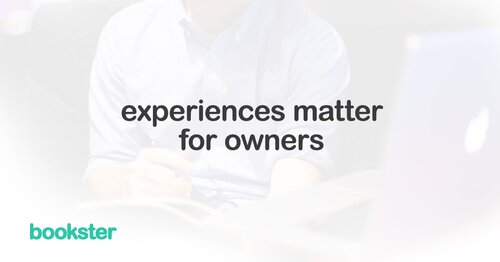 The complexities increase as soon as your move from managing a property with one owner, to managing multiple properties with multiple owners.
Running a holiday rental business requires skills to attract bookings, manage guests needs and manage your daily bookings tasks.
Bookster is here to help you.
The complexities increase as soon as you move from managing a property with one owner, to managing multiple properties with multiple owners.
Bookster understands your need to support your owners, as it is an essential aspect of managing your bookings.
We dedicate resources to building a suite of technical tools and features that help agencies optimise these relationships and create a positive owner's experience.
Good owner relationships are essential.
This process of building good property owner relationships starts with attracting new owners with suitable holiday home accommodation to your business.
The next stage is to work closely with them to meet their needs, retaining these owners in your business.
How does Bookster support Owner Relationships?
As with any relationship, building good owner relationships requires a good deal of effort. Bookster works with your holiday lettings company and your owners in two ways:
building a portfolio of attractive properties by attracting new owners to work with you, and
maintaining long-term strong relationships with your owners through clear, easy-to-understand communication.
How can we help you achieve your goals?
We're here to help your business grows profitably, with the number of holiday rental properties under management growing in line with your business plans, with attractive apartments, villas, and homes in your portfolio.
You can use the following time and resource-saving tools within the Bookster property management system (PMS):
Attracting New Owners
Dedicated owner pages on the Bookster custom websites
Custom websites can include tailored pages to attract new owners to join your agency.
These are important pages within the bespoke webs, bringing new property owners to work with your vacation rental company.
Retaining Existing Owners
Secure Owner log-ins
These provide special access to the property management software, providing core information and actionable tasks for their needs.

There are multiple access levels for owners' log-ins, depending on their needs to block out dates and change prices.

A unique sign-in ensures that private guest data and credit card information cannot be accessed, helping you also protect your guests in line with the PCI DSS regulations.


Owner communications
The Bookster holiday rental management software has developed reliable, automated transactional emails.
These alert your owners when the property reservation has been made, cancelled, or adjusted so they stay fully informed.


Owner bookings data
All Owners have access to Arrival & Departure iCal feeds, so they can see at a glance in their calendars when their property is booked out.


Owner statements
The Owners Statements feature provides detailed payment information to your property owners on the payments due to them, with deductions detailed clearly.
Payment flexibility
Choose to pay your owners at the end of the month, with their commission due already deducted, or direct funds straight into their bank account when the guest makes a payment.
---
Bookster believes in #ExperiencesMatter, so we are dedicated to providing tools and features within our property management software to support the Owner Experience, the Guest Experience and the Property Managers Experience.
If you'd like to discuss this further, feel free to contact us.
Keep an eye on our Change Log and watch out for future blog updates on our new developments.
If you think Bookster has the tools to help your holiday rentals business, just ask for a demo or register for a free trial.