Owners Statements & Invoices
Key Takeaways
New! Choose to display / hide Owner Statements to your owners
Email Owner Statements after finalising
Build relationships with owners and reduce churn
Reduce hours of administration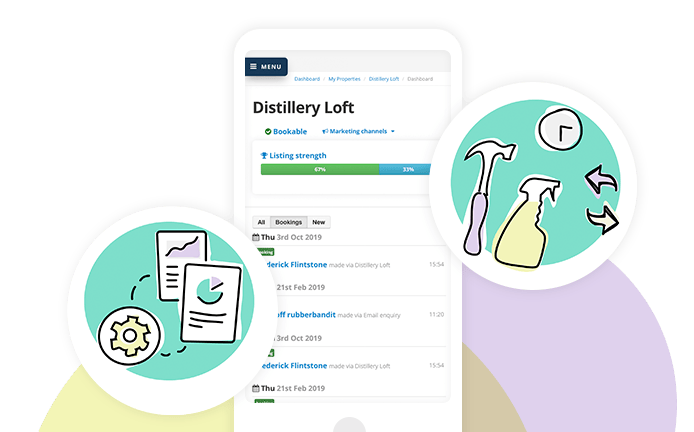 ---
At Bookster we create tools to reduce the time-consuming tasks involved in running your business.

Check out our Owner Statements tool.
---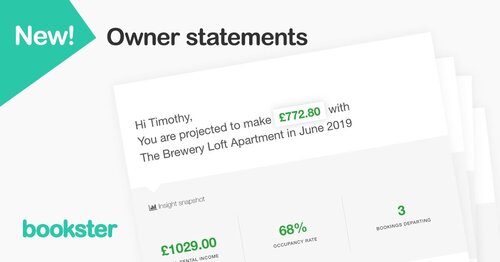 Owner Statements work hard to reduce owner churn and reduce the hours of administration.
We have been working hard to develop the owner statements to meet the growing needs of holiday rental agencies.
What changed in Spring 2022?
Property managers can now choose what to display to their property owners.
The options are now:
Do not display monthly statements to owners
Display all monthly statements (including future bookings)
Display finalised monthly statements.
If you choose to show your monthly statements to your property owners, they will see a new section when they log into their property listings called Monthly Statements.
All finalised statements can be emailed to your property owners.
What are Owner Statements & invoices?
Owner statements and invoices are reports for property owners, which show the final amounts due to property owners for their rented accommodation for each month.
These can be detailed for both the past, present, and predicted future income and broken down to show deductions for incidental repairs and charges.
Why use Owner Statements for holiday rentals?
Owner Statements work hard to reduce owner churn and reduce the hours of administration:
Build relationships with Owners by providing clear, professional statements and invoices.
Reduce hours of work by automatically producing monthly PDF statements.
Reduce administration with automatic monthly PDF invoices.
Providing statements to your owners is essential as part of your strategy to manage bookings through building strong owner relationships.
Who can use Owner Statements?
Bookster Owner statements are available to Max clients and available as a Bolt-on for Lite and Pro customers.
Owner Insights
In addition to showing the figure of total money due to the owner, we also include insights data which shows:
The value of the reservations made (minus any channel fees applicable)
Occupancy percentage
Number of departures applicable for that statement
Bookster Owner Statements are flexible reports.
They include uplift data from the channels, and all individual owner commission levels.
This is to ensure that all commission paid is the correct amount due.
Flexibility to create statements for your business
We know all businesses have their own ways of working.
So we built flexibility into how you produce your Owner Statements.
You can:
Set your commission and payment rules.
Specify how extras are billed.
Easily generate statements and track balances
Add credits and charges.
Owner Invoices
For a further breakdown of the data which makes up the figures in the statement, there is an Owner Invoice: Agencies and Owners will have different views based on their needs.
The Owner Invoice details rental payments, VAT, deductions due and additional charges added.
These can be accessed by the owners, to keep them fully informed of all financial data for their accounts, broken down by property.
As part of this development especially for holiday rental managers, we have also launched the updated Accounting Data Export.
This uses the data from the Owner Statements and invoices, and with a single click, exports it into a flexible file.
Perfect for using with your Accountant or Accounting software, such as Xero.
---
If you are interested in using this feature, or would like to know more about how to work with Bookster to help you manage your holiday rental business, please contact our customer service area to find out more.