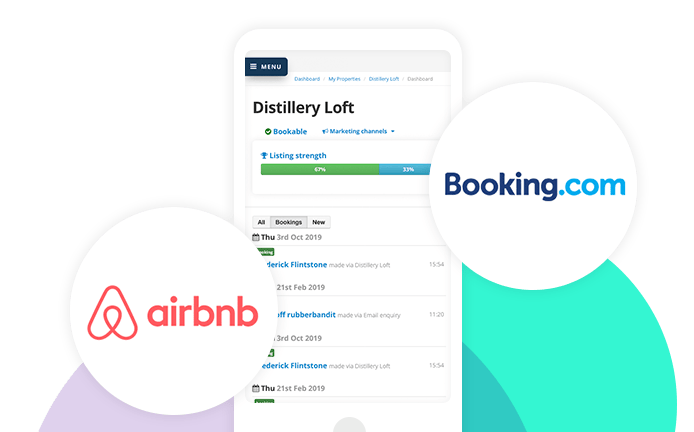 ---
Bookster focuses on creating tools to help you attract bookings to your holiday rental.

Find out more.
---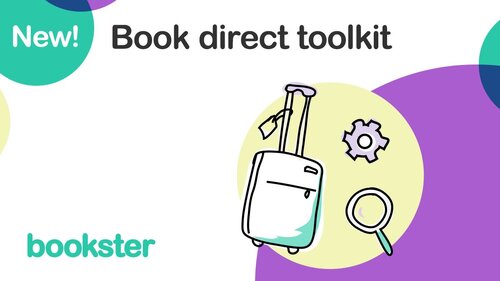 Introducing our Book Direct Toolkit
Our Book Direct Toolkit is now live, and ready for you to use!
The toolkit offers a host of ways to help you attract a greater number of bookers, straight to your own website.
This is an industry-leading toolkit, and we're delighted to provide it to support our clients.
Why attract direct bookings?
There are two fundamental reasons why property managers ask us about getting direct bookings.
1. Controlling bookings following COVID19
The future of tourism has changed, and we don't know how this will affect the vacation rental industry.
What we do know is that many property managers feel unfairly treated by channels who cancelled bookings without consultation.
Taking bookings on your own website offers a great deal more control over your business, whilst still following UK regulations.
2. Paying commission to channels
Paying commission for bookings can be a very expensive way to attract new guests to your rental property.
For some property managers, this is an acceptable cost of the business, and they're happy to pay commission.
However, others are looking for a different or a combined strategy, which pays less commission. One way to achieve this is to attract guests to their own template or custom website.
Benefits of direct bookings
Attracting guests to book on your own site has a number of other benefits:
Pay no commission to channels (OTAs)
Create and apply your own booking and cancellation rules
Use your own booking and payment rules
Communicate with your guests directly, instead of going through channel extranets
Upsell your extras to create extra revenue.
How to attract direct bookings
Once a website is live, it can begin to attract potential guests.
But the success of a website relies on the techniques and strategies that take place after that.
There are a number of ways to improve the Search Engine Optimisation (SEO) of your website, and we provide an SEO training course as well as offer SEO Services that we will do for you.
The key is fundamentally four-fold:
Create a site which functions well, following the Google guidelines
Attract other websites to put a back link from their website to yours
Drive customers to your website, through social media, direct messages or newsletters
Drive customers who search on the search engines to your site through paid advertising or ranking highly in Google.
A toolkit filled with SEO and Marketing tools
The toolkit offers an extensive selection of tools, and you can use as many, or as few as you like:
Monitor your position in the Search Engines (eg Google) for the keywords that you think your guests use
Track your competitors' behaviour
Review who links back to your website
Create and schedule your social media messages
Oversee the successes of your social media
Implement your Marketing Strategy following the checklist for your website
and much more.
---
Would you like to know more?
Drop us a note or give us a call, and we'll talk you through how to get started.
You don't need to have a Bookster website, this service can be used with all other websites too.
We'll set up your account for you, with the information about your business that you provide us.