SEO for holiday rental websites: finding keywords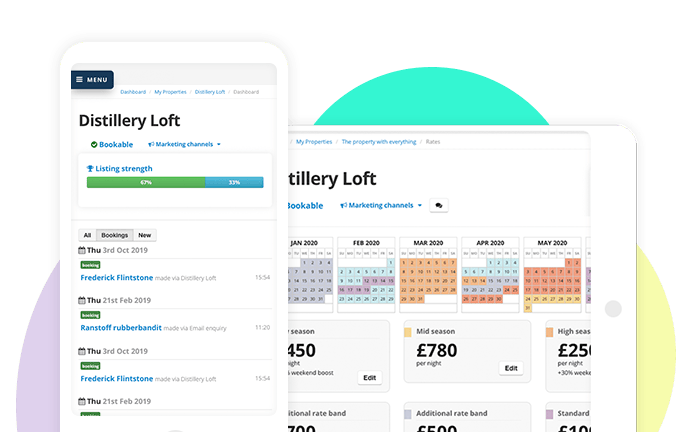 ---
Setting up a holiday lettings website puts your properties into the public domain, ready for receiving those essential bookings. But getting people to your site takes time and effort. This is the first in a series of articles which looks at how you can tell the Search Engines like Google to direct holiday searchers to your website.
---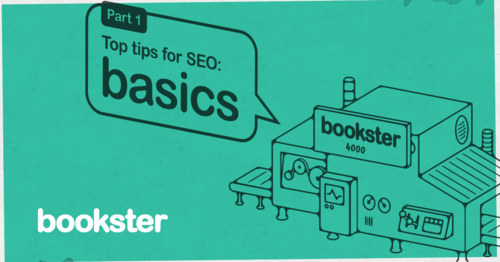 The only way Google can know this, is if you tell it.
To continue reading this article Register for an account - it's free!
Register now
Already have an account? Sign in
In our recent training sessions for holiday rental owners, we've spent a lot of time discussing Search Engine Optimisation (or SEO for short), and there was a common question asked...
What is SEO for holiday rental websites?
SEO is how you tell search engines like Google (and to a lesser degree, Bing) that they should direct people to your holiday rental website - because it is the best place for information on the type of vacation properties that they are looking for.
How can I make my website more SEO friendly?
We've compiled a series of articles on the most important actions that holiday rental owners and managers should undertake. Following this list will ensure you get the maximum number of suitable visitors to your site by making it SEO friendly ie, giving Google and Bing the information they need.
Then your Bookster website can do what it does best, convert those visitors into vacation guests. We'll be going into these in more details in future blog posts.
This first article focuses on finding keywords.
You need these to tell the search engines (eg. Google) that your site is perfect, and to tell visitors that you have what they are looking for. It will take time - so be prepared to do a bit of research over a few days, or even weeks.
So let's begin.
---
Keyword search


You need to have a good idea of what people type into Google when they want to look for your type of holiday rental properties. These will be your 'keywords'.

Keywords can be short and snappy such as: 'holiday apartments', medium length such as 'holiday flats in Carlisle' and extend up to whole phrases (called Long-tail keywords) like: 'Holiday homes in Carlisle near the cathedral'.

You can find use a number of different methods to create a keyword list and depending on your technical confidence you may try just one or all of these methods.

a. Consider what you may type in yourself.

b. Ask your friends what they would type.

c. If you have access to your Google Analytics console, check what your current visitors are typing (this information is often hidden by Google so don't expect a lot here).
For your Google Analytics keywords, visit 'Acquisition', 'All Traffic', 'Channels', and click in the table for 'Organic Search'.

d. There are lots of Keyword finder tools to help you, some have a cost such as ahrefs.com and some are free, such as Google trends and LSI graph.
And there are some very cool long-tail keyword question finders like Answer the public, which is worth a look at, no matter what your confidence level.

Once you have done this, you'll have a list of short, medium and long-tail keywords which are the start of your journey.


Competitor research (time to spy!)


Now you have your list, search for these words in your search engine (like Google), and see what websites show up. Perhaps you'll see your site. Great!

Some of these companies will be your competitors. Spend some time on their sites to see how they used their keywords in their text and why Google has chosen to show their pages.

There are different ways to check this.

a. Firstly, look the list of pages that Google recommends. Who are they? Competitors?
b. Then read the title and the description to see what keywords have been included here.
c. Then click on the link and read their homepage: what words are they using?

For example, we did a search on 'Holiday homes in Carlisle'. In the image at the top of this blog page, look at the keywords that are in the Metatag and Metadescription.




List your pages and preferred keywords


Now is the time to look at your holiday let website. Each page should be allocated with the keywords you want that page to appear in Google for so make a list for each page, starting with your homepage.

For my holiday let in Carlisle I have chosen:

Homepage:

Short keywords: Holiday rentals, Apartments, luxury, Wifi and Cumbria
Medium length keywords: Holiday flats Carlisle

My property near the castle:

Short keywords: Holiday home, luxury flat, castle turrets
Long-tail keyword: Holiday flat with view of Carlisle castle.




Got property photos? Use them!


All those beautiful photos of your holiday rental property, the local area, local events on your site, are not just there to look pretty.

Photos and images speak to your Search engines. They're saying, "this is a page that has photos of properties in your area. It's important to people looking for a property in your area". But the only way Google can know this, is if you tell it.

How to speak to Google about photos

Commonly people upload their photos but forget to change the name, so it's left with whatever your camera calls it eg: DSC4116.jpg. This tells Google nothing.

So you need to name your photos.
All of them.

But it's not only Google that reads photos. For those who view websites with no images or have disabilities, an Alternative text (Alt text) describes the photo.

Include captions

And finally some of your photos would benefit from text underneath it.

Why?

Because sometimes people read captions.

So include Captions under some of your photos for extra impact (and don't forget those keywords!).

Here's the name we gave our homepage image:

Name: Simpsons-Luxury-Holiday-rentals-Carlisle
Alt text: Beautiful holiday flat overlooking the castle with Wifi and breakfast included by Simpsons holiday homes.
Caption: Enjoy breakfast and views of Carlisle Castle during your luxury holiday at the Simpsons flats.


Take a breather

You've got this far in your Search Engine Optimisation process? You've done amazing!

The keyword process to find SEO keywords for holiday rental websites is time-consuming; but absolutely essential to get people to your website via the Search Engines.


---
This is a moment to pat yourself on the back, before you make a start on the next stages:
If you're interested in SEO, and want to take it a step further, why not check out our new SEO Service for the UK.