Holiday Lettings SEO : Content Marketing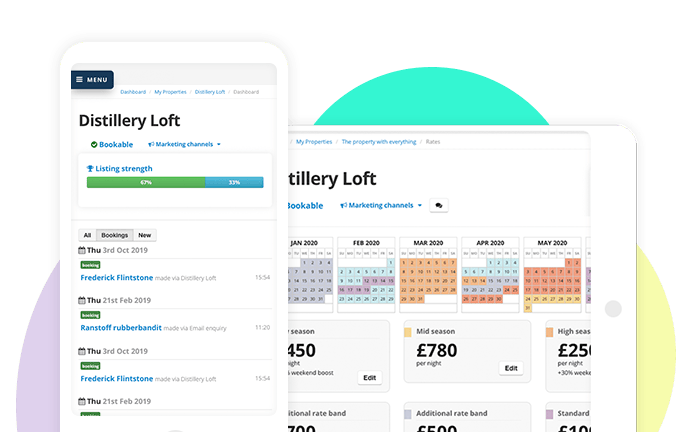 ---
We'll be continuing with our guides on how to maximise the SEO for vacation rental properties, this time looking at what you can include in your content marketing strategy.
---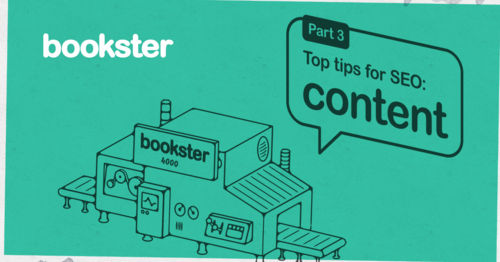 What is Content Marketing?
Content Marketing is creating and sharing of useful information through the internet, to attract and maintain the attention of the internet users that you wish to target.
There are differing methods of creating online communications, including articles, blog posts, and videos.
The key is to ensure that the content that you produce and publish on your website is attractive and interesting, and meets the needs of the people you wish to communicate with.
So how will you produce attractive and interesting blog articles for your target customer? Read on...
Content marketing for holiday lettings
Define your audience
Before you touch your keyboard, you need to build up a detailed picture of the people, or groups of people with whom you would like to communicate. Picture them in your mind and let's consider the following questions...
Who are they?
What style of communication do they like to read - factual, informal, interviews, infographics?
What are their habits, interests and hobbies?
When do they read?
Why do they travel?
What do they look for when they look for a property?
Who do they travel with?
Who makes the final decision about their holiday destination?
You need to really understand them before you take your first steps to write anything.
So take your time. Investigate. Research. This is key.
Make a plan of your content
Before you start typing, you should make a plan of what you could write about. This will help you identify the good ideas and weed out the rubbish.
Look for inspiration.
Look at other companies
Remember, this is not about copying their ideas, but instead, about looking for inspiration on how you can make your content significantly better.
Think about your guests
Whilst making your list of content, always think about what you now know about your audience; your future guest. What can you write that will interest them?
Listen to your existing guests
Also consider your past guests. What do your previous guests ask about? Why did they visit your area? Why did they stay in your properties? Answering these questions will quickly give you a rich amount of hot content that you can write about.
Types of articles - themes
When deciding on the content, consider what articles you can write on a similar theme. Writing on themes opens the opportunities to interlink from one article to another.
Let me give you an example here:
Let's suppose there is a new Michelin Restaurant near your Castle flat. You could write an article on this and put a link to the other article on the Michelin restaurant that you wrote previously, and vice versa.
Keep it natural
Too many links is a real turn-off, for both your readers and Google. But keeping the interest of your visitors can lead to sales. So keep them on your holiday rentals website by helping them move around to pages of interesting content.
Types of articles - local activities
There's a high possibility that people coming to your area will be coming for one of three reasons:
for business,
to visit family or
as holiday-makers.
For all three groups, they will probably be looking into things to do in your area.
Your website should include good content about the local area, local events and local attractions.
This will service two purposes:
It tells Google that you are regularly reviewing the content of your website. Google likes this, and will boost your rankings as a result.
And holiday-makers searching for information on the local area will find your site, and therefore be exposed to the properties you have located near the event / activity.
Articles could involve:
Tourist attractions such as 'What to do on a day to the castle', with prices, top tips.
Cultural places of interest such as local museums, referencing any special exhibitions.
Local information such as location of the bus station, train station etc.
Niche interests eg Top craft beer bars in the West End, boutique shopping in the centre.
The limit to what you write is only your imagination, so take a look at what is happening near your holiday cottages and flats, and write with your insiders knowledge!
Don't forget those keywords
The key to remember for all these articles is your keywords. If you're talking about museums, research beforehand on what words people use to search for information on museums.
And remember that in every blog post, you can take the opportunity to link to your rental homes and apartments close by.
Write with your own style
So now you are ready to write.
As you start, consider what image you want to have for your rental properties. If you have cottages or flats suited to families and you want to attract families, then your writing should be in a style which will attract this group, fun, functional, educational, child-orientated.
Have a think - What do you want to express to them about your properties and your service? You should have a consistent style and message about your properties in your articles.
Review your content regularly
So for some established rental agencies, you may already have some content in your website. Take a good look at it. Is it still valid? Can it be improved?
You have two choices here,
either write a new article, or
update an existing article.
Google likes older articles which have been refreshed, so it is worth looking at your existing articles and finding ways to add new interesting content.
Perhaps a new exhibition has opened near your apartments that you know tourists are going to be researching. Attract them to your site by updating your post on art gallery exhibitions by writing some information on this local attraction.
Travellers love a locals insight on the local area, so use the knowledge that you and your team possess to write a series of articles on your local area, stunning trails or specialised shops or hidden gems.
Release your content in chunks
This hint is brief, but vital. It's important to have regular content released gradually over a period of time, rather than 10 articles released in 1 week, with no new content for the following month.
Drip feed the content, and you will see the benefit of this.
Interlink your content
Once you have your content marketing plan in place, and you have some articles, start to interlink the articles together, as planned when you considered your themes.
It's helpful to guests to see other relevant articles on the same or similar subject matter, and Google respects nicely interlinked articles.
---
So that's all for today's guide to Content Marketing SEO for vacation rentals. It's a long-term project, and you have to work hard to get results here, but it is well worth it!
Once you get into the swing of thinking about your content, you'll find that it becomes second nature to see new restaurants, new activities and inspiration for your content!
We'll be back with some more articles on SEO, so keep an eye on this blog. If you want to review our previous articles, check:
Happy blogging!

If you're feeling inspired to know more about SEO services for your business, check out our SEO service for UK holiday rental websites.