Holiday Rentals: COVID-19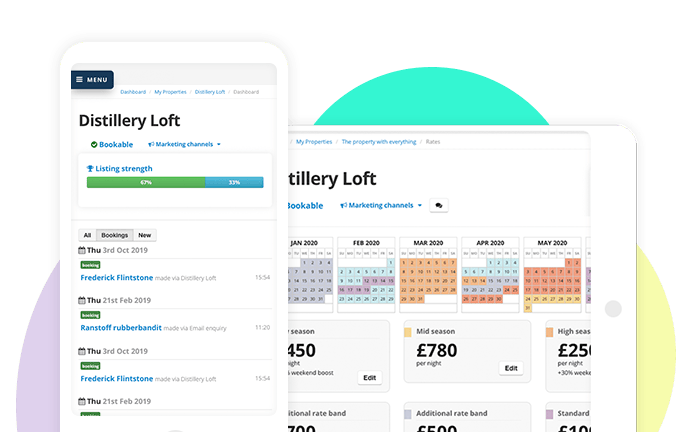 ---
Bookster is here to support your business through periods of change, and there has been no bigger change than COVID.

Read on for advice on how to manage your holiday lets through this.
---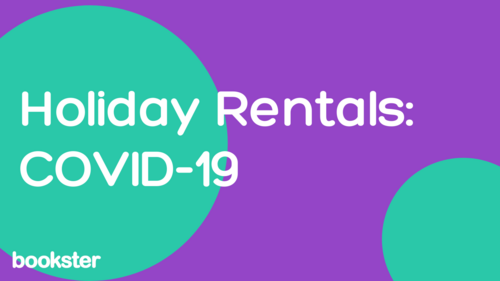 Your Holiday Rentals business: COVID-19
We've updated this post as we move towards more markets opening. Right now we focus on suggestions and ideas for how to get through this period.
We're all in this together, so feel free to send us your ideas and suggestions.
Business Processes
1. Manage cancellation requests
Although the initial waves of COVID have passed, there is still risk of cancellation for holiday lets.
There are a number of options that may suit your business when you receive a cancellation request due to Coronavirus:
Offer to change the reservation to a later date for no extra charge (you could even add in a free extra gift to incentivise this).
Ask the guest to refer to their Travel Insurance Policy, which may cover them for their cancelled trip.
Offer to exchange the booking to a Gift Voucher which can be used at a later date.
If all else fails and you need to cancel the booking, use your software automated processes so the refund is returned as quickly as possible and the guest receives timely communications.
Attract a new market
Whilst tourism has reduced dramatically, there may be other markets that would rent your holiday rental properties. Consider contacting local companies in the following industries requiring a place to self-isolate, or a safe place to use when they are travelling:
Hospital workers
Financial service companies
Employees requiring a place to work remotely
Long-term hotel guests whose hotels are closing or who no longer want to stay in a hotel.
Other industries may have employees who HAVE to work, and therefore need a space to stay. Make a list of who these may be, and contact the HR department.
Get in a better position for when bookings return
When bookings reduce, there may be a period of quiet. Although this is stressful, it may be an opportunity to put your property listings in ship shape.
This will improve your opportunities for business recovery when Coronavirus recedes and tourism restarts:
1. Review your property listings
The amount and value of bookings that you receive are affected by the quality of the listing. This is whether it is seen on an independent website alone, or on the channels too.
Completing all the right sections in a listing will help your property rank higher on channels, which means more bookings. And presenting your property well to potential guests will entice them to book at a higher price!
2. Update photos / videos / floor plans - name, describe and tag
Multimedia is vital in holiday rentals.
If your photographer can leave their home, this is a time to ask a professional photographer to take quality photos.
Once you have them, upload them into your property management software, name, describe and tag them. Doing this correctly will increase bookings and rankings in Google and the channels too.
3. Deep clean the properties
Some clients tell us that they struggle to find breaks in their booking calendars to arrange deep cleans.
If you or your cleaners are permitted to leave home, this could be time to deep clean your holiday rental. This preparation will put it in a great condition when bookings restart - boosting those guest reviews.
4. Communicate with your guests
There is a great deal of uncertainty across all nations. Communication is a good way to build relationships, so guests remember you positively when it's time to re-book.
Keep in touch with all guests - those who still plan to come as well as those who have cancelled or rescheduled.
Protect your team and your guests
1. Ask your guests for extra information
Some holiday rental companies are now asking for extra information on the origin of the guests.
2. Protect your frontline employees
Protect your team members who come into contact with guests or the holiday rental after departure.
Consider what protection is required:
Training for your team
Gloves and protective clothing for your cleaners and concierge
Extra time for a deeper clean
Allow time between the clean and the arrival of the guest
Allow time between the departure of the guest and the next clean.
Properly have put together a guide for cleaning holiday let properties during the Coronavirus situation which you may find useful.
---
Please get in touch if we can be of assistance - this is a difficult time and working together will help us all get through it.
Stay safe, stay healthy, stay strong.
Love from the team at Bookster.