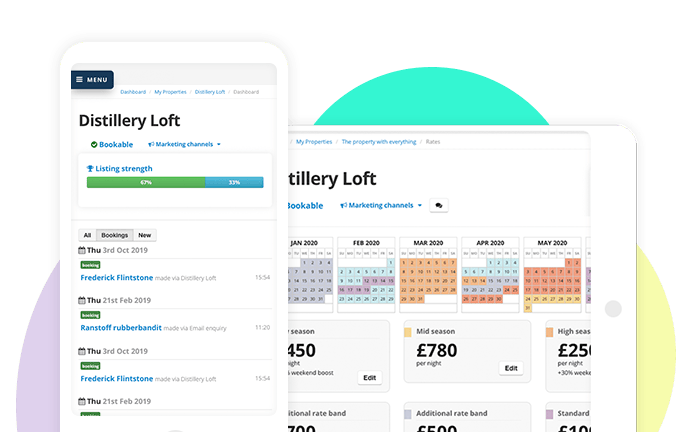 ---
Launching our Market Summary, providing in-depth vacation rental market data. Invaluable metrics to help you promote your properties!
---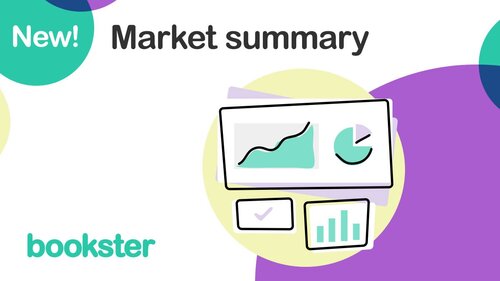 it is essential to evaluate guest behaviour and property manager competition in your area
Holiday Home Rental: Market Summary
We're delighted to announce the launch of our Market Summary feature in Bookster property management software, live now!
It contains highly targetted vacation rental market data for your area, looking specifically at your type of properties.
What is rental market data?
Rental market data is invaluable information and metrics on vacation rentals and holiday homes.
This data is everything you need to make the right decisions to stay competitive and achieve your business goals.
It offers information to help you decide:
The rental prices of your properties
Variations in rental prices for high/low demand periods
The photos for your listings
The price of your cleaning and deposits
The features included in your properties.
What Rental Market Data does Bookster provide?
Bookster provides highly insightful holiday rental statistics based on your property type in your area.
These provide an in-depth look at other vacation rentals in your area.
This helps to understand the current and future behaviour of guests, and the services the competition provides to them.
By using the valuable insights provided, property managers can adjust their marketing strategy to best attract the right number of guests, for the optimum price.
1. Area Summary:
Number of properties (checked across AirBnB and Vrbo)
Average number of bedrooms
Average capacity.
2. Future data for your property profile in your area:
Number of booked nights
Nightly rate.
3. A historical view of active listings
4. A comparison of top-performing local properties:
First photo
Average daily rate
Cleaning fee
Check-in times
Deposit
Response rate.
Understand vacation rental market 2020 and 2021
To really know the direction of your market, and to achieve your rental goals, it is essential to evaluate guest behaviour and property manager competition in your area.
Our Rental Market Data makes this task much easier, providing the information in one place.
---
Where is your Market Summary in Bookster?
The Market Summary is located in the Property tab in Bookster.
Where is the vacation rental data sourced?
We rely on market intelligence from an independent company, our partner AirDNA.
The holiday rental statistics and data are sourced by AirDNA by a thorough analysis of the market.
For more information on the data from AirDNA, please visit their website, or get in touch with their team.
Want to know more?
If you'd like more information on the data provided, please don't hesitate to get in touch with our team.