Property Management System Developments 2018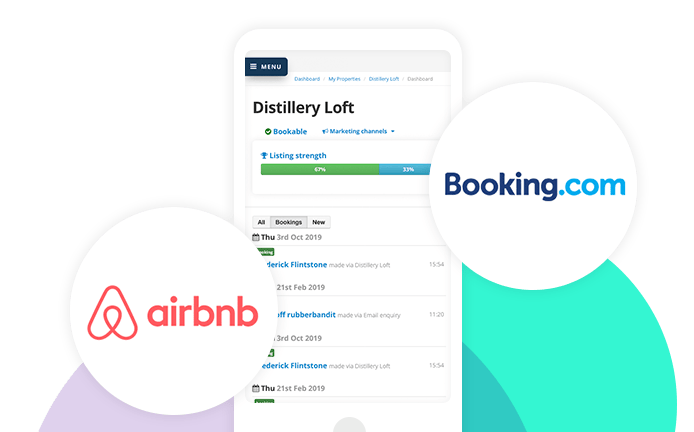 ---
We're dedicated to building new tools and services to help you achieve your business goals.

Check out the major developments we've made to our Property Management System.
---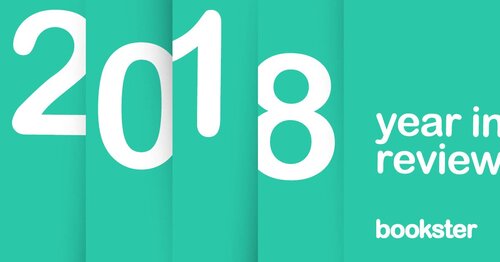 2018 has been an exciting year here in Bookster! Have you seen the major developments we've made to our Property Management System over the last year?
No matter whether you manage cottages in Cornwall, castles in Perth, or self-catering holiday accommodation in Madrid, our developments have been designed to support your business growth.
One of the parts we love about working for Bookster is the close relationships we have with our clients and for that, we are very grateful.
A good number of these changes were inspired by comments and suggestions from our clients.
Thank you to everyone who contacted us, completed our feedback forms, and visited us with your ideas as these have helped us make our software better.
Here's a summary of the biggest changes, guaranteed to help your business grow:
Get the most from your property listings, by ensuring you complete all the property data to 100%.
Now you can see in an instant which parts of your property profile have or have not been completed, with quick links to add any missing information.
2. Property Map:
Save time by completing your property location in seconds, finding the geolocation with an autofill feature. It's really slick!
3. Property Availability Calendar:
As one of the most used areas of the site, we love feedback on how to improve this section.
The latest changes give an improved look and feel and it's mobile-friendly for when you're out and about. For each property, there is an easy booking and blocks creation and you can view:
Availability blocks
Imported iCal feeds
Bookings
Check-in restrictions
Rate gaps & expiry
4. Property Rates:
We've made it a simpler experience to add prices, by adding a new layout of the 8 re-nameable Rate Bands.
And now when you add rates there is a new process to advise if you're missing dates, and an at-a-glance summary to see what data you have input.
This is one of our favourite launches of the year.
Agencies need to have access to up-to-the-minute management data to develop the business strategy of the company.
Max clients can now view essential statistical data in a variety of formats to help understand the areas of business successes and areas of improvement on:
Booking sources (number of bookings, revenue)
Booking profile (length of stay, time to book)
Property performance Occupancy % (simply filter using 'Date: uptake')
6. Welcome for new clients:
It is now easier for new customers to find their way around the software, with an exciting new video to say hello and a new introduction tour to the most important areas of the software.
7. Dashboard:
As another really important section of the software, we are always looking for improvements here that will help you run your holiday let business. We have added a 'week' to the links on the Dashboard that will show up when you have received any bookings within the Last Week, as well as the existing Last Month and Last Year. It's so simple and really effective.
In addition to Sage Pay, Stripe and Paypal Payments Pro, Bookster now takes guest accommodation payments via the highly renowned Worldpay. Check the payment gateway support within Bookster.
9. Seasonal Extra Person charges:
Bookster allows different charges for 'extra persons' and this charge can vary during different periods of the year. Simply set them up in the rates area and it will automatically apply to your prices!
GDPR has been a big change this year across the whole of Europe, and we have been working hard to support you be GDPR compliant.
Bookster will anonymise personal booking data automatically and you can set the time period when this will happen in 'Settings'.
This is just part of our GDPR changes to help you protect your clients data.
Guests can now opt-in to receive marketing emails when then booking. When a guest opts-in to receive marketing emails, we will put their details in an email list in the 'Email Marketing' section, ready for you to use.
12. New filters in the Bookings and Properties:
This change is all about seeing the data you need instantly.
So now you can filter within the Bookings tabs to review 'All | Confirmed | Awaiting Payment | Cancelled' and Add 'All | My properties | Channel' filter to help Channel owners manage their own properties vs properties that have joined their website via Bookster Channel Manager.
---
As part of the ongoing changes with our Channel Manager, we have been working on making enhancements to our API XML connections with our Channel Partners.
This means that you can now find more information on how to improve your results from Booking.com as well as see better business results with Rentals United thanks to technical improvements behind the scenes.
---
Website templates:
Our web team completed a significant amount of work on the HTML markup and canonical URLs behind the scenes to help your company gain visibility on the search engines. We also launched our Freemont template, a beautiful new site which has been very well received.
Custom webs
As an ever popular option, we have added new options to override the Meta content on all properties on both template and bespoke websites. Again, the changes here are to help your website rank higher on the search engines such as Google and Bing.
---
We are dedicated to providing a quality property management software that isn't overly complicated but does allow you to run and grow your holiday lettings businesses easily.
We've already got some great developments underway for 2019, which we are sure are going to be well received by our clients. Just watch this space!
If you have any questions about any of this year's developments, or anything else, don't hesitate to get in touch.