Doing this alone can help you receive up to 18% more bookings!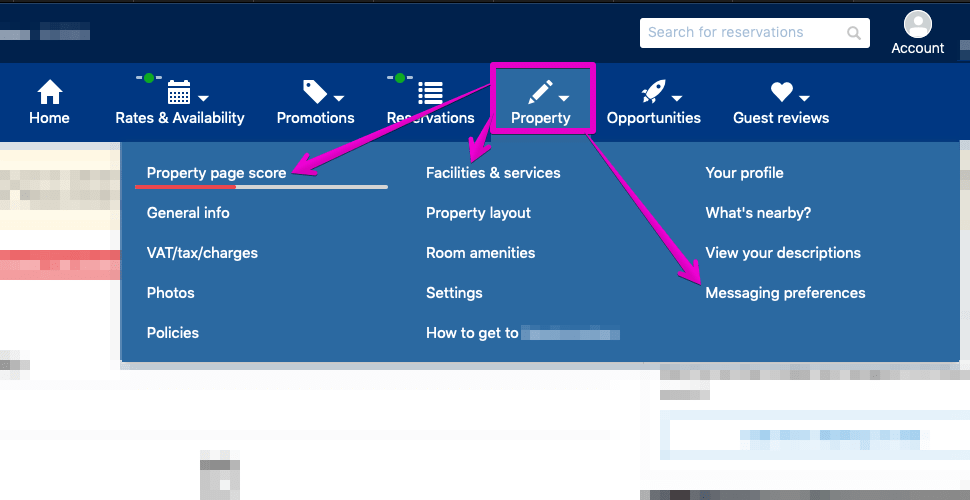 This article looks at why and how you can optimise your vacation rental properties on the Booking.com extranet. It's an important task if you want to increase your lettings income and increase bookings, especially during the Spring and Autumn shoulder periods.
Benefits to optimising properties on Booking.com

Firstly, your properties will be seen more easily by people who are looking for properties like yours, because your properties will rank higher on the results listings.
And secondly, the holidaymakers will have more reasons to make that all important reservation, as they will be able to see more information about your property.
It's not complicated to optimise your properties on Booking.com as they have worked hard to simplify the process.
There may be quite a few tasks to do, so we recommend starting initially with a couple of tasks for each property. We'll talk you through the process of where to go, and highlight the easiest features to optimise, to give you the most results for your time.
Let's get started.
---
Firstly, log into your Booking.com extranet.
Then click on Property Tab.
Here you will see a number of links, where we recommend the following three optimisations:
1. Property page score => Get everything ticked
Improve your property page score to 100% by completing simple tasks eg, reviewing your photo quality and quantity, detailing key collection and languages spoken and providing local area information.
There are detailed instructions on this page which will guide you to score 100%! Doing this alone can help you receive up to 18% more bookings, so it is worth working your way through the list and completing all tasks!
2. Facilities & services => Additional services => 24-hour front desk
Let your future guests know if you have a 24-hour front desk. Even if you don't have 24 hour check-in you should still complete this area, but answer 'No'. This section reduces check-in hassle and will help your rankings!
3. Messaging preferences => Automatic replies
Set up the automatic replies to common guest questions in Messaging preferences to help your guests make that decision to book more easily.
This section also gives you the opportunity to check and correct your Policies which includes your Check-in & Check-out times and your Cancellation policy.
---
Once you make these changes, you will have made a good start on improving the number of reservations you receive through your connection to Booking.com.
In future articles, we'll walk you through the other options that you should complete to help you maximise your reservations. If you have any questions about this or, if you are currently not connected to Booking.com but would like more information, please don't hesitate to get in touch.