Property Management System Developments 2019
Key Takeaways
Bookster develops the product throughout the year to meet customer needs
Bookster was updated with a new look and feel, and made faster and more stable
PMS: Owner Statements, Discounts, Rates, PS2 SCA, Payments, Data reports
Cleaners, Emails, Insights, Yield Management, Feefo, Arrivals, Listing strength
Channels: TripAdvisor, Booking.com, Rentals United, Book Scotland Now
Websites: SEO, Booking engines, Template and Custom website updates.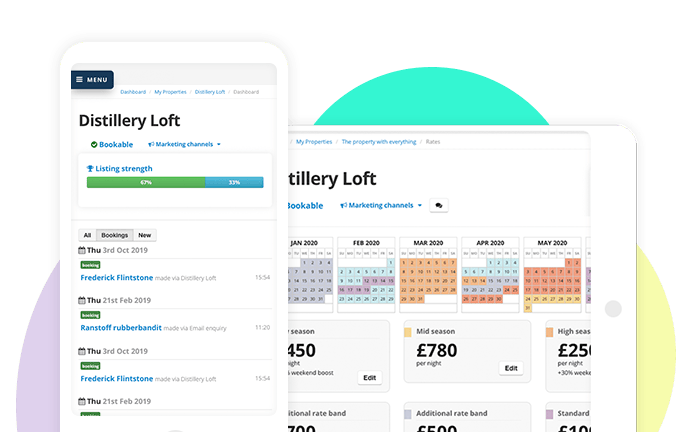 ---
2019 has been filled with change, not least here at Bookster! We've listened to new legislation and your feedback and taken action to make major improvements to our Property Management System.
---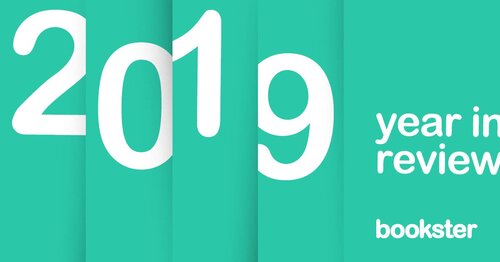 The big news across the financial industry was the looming deadline of the PS2 SCA regulations
Bookster is dedicated to making enhancements to the property management software services that we offer, and 2019 has been no exception.
If you want to catch up on previous enhancements, simply have a look at the property management system developments of 2018.
Property Management Changes affecting all our services:
1. Performance improvements
We have moved the core platform to PHP7. This creates a more stable and faster service to our customers. Our goal is to provide a Property Management System with 100% uptime and this works to support that.
2. A new look for Bookster
The console has had a complete redesign, and we love it. We want our software to be easy to use, and this new look was designed with that in mind.
The new style makes it easier and quicker to move around the software, maneuvering around the different sections with ease.
---
Property Management Software developments 2019
1. New! Owner Statements
The big change for 2019 has to be the Owner Statements tool. It was created as part of our commitment to supporting Owner Relationships, in response to customer feedback.
This tool provides monthly automated statements which can be sent to Property Owners, saving countless hours of work each week.
Over the year we have added enhancements to the feature, to make it useable internationally, locally and with flexibility for different management processes.
2. Updated! Charges, Extras, Discounts, Promo codes and Long Stay Discounts
We updated the Charges, discounts and Extras tool and Long Stay Discounts tool in response to customer feedback and dedication to creating flexible tools which can adapt to your needs.
Update across all properties in an instant!
Apply discounts as a percentage of the accommodation, an amount per booking or an amount per night.
Add Long Stay Discounts created in multiple duration bands (e.g. 3 nights or more = 10%, 7 nights or more = 15% etc.)
Apply across different date ranges.
Apply across different channels.
3. Updated! Rates Calendar
A new look and feel for the Rates Calendar with pastel shades for ease viewing different rate bands.
4. New! PS2 SCA compliance
The big news across the financial industry was the looming deadline of the PS2 SCA regulations.
Bookster met this challenge and changed every way it accepts payments using WorldPay, Stripe, SagePay and Paypal. Bookster meets all PS2 SCA regulations and had completed requirements ahead of time.
The deadline was delayed due to the non-completion of the requirements by other companies. However, we are following these regulations now, as our commitment to protect you, our clients, and your guests.
5. New! Apple Pay and Google Pay
To improve mobile conversion rates Bookster offers the option of accepting Apple Pay and Google Pay via Stripe Accounts.
6. New! Ad Hoc rates
This was one of the most requested tools for 2019, and we're delighted to present Ad-hoc rates (daily rates) in Bookster.
Now property managers have the flexibility to add rates in flexible rate bands as before, as well as selecting individual or grouped dates for different pricing amounts and rules.
This gives more flexibility to offer properties at different rates, or simply highlight individual dates which don't fit into the standard rate bands - e.g. for a special price increase for concerts.
7. Updated! Extras to Preparation notes
Clear communication with cleaners is vital for providing a great first impression to guests.
We've added 'Extras' information to the cleaners preparation notes meaning that your cleaners know what action they must take e.g. Leave a Welcome Pack.
8. Updated! Automated emails: Pre-arrival notification
As part of the guest Email Notifications, we have now added a Pre-Arrival notification.
The email reminds the guest that they are arriving shortly, and should log into the Guest Area for key information.
9. Updated! Insights
As one of our favourite tools, we're always looking for new ways to make this Insights tool better.
Download holiday rental property "Insights" within the Max package.
See a booking count and value summary.
10. New! Yield Management
Property managers can use the Bookster Yield Management tool to reduce prices incrementally over time, all completely automated.
The tool identifies unbooked properties and reduces the prices according to your rules; gradually reducing prices from X days before arrival to a maximum of Y% as arrival date approaches.
11. New! Holiday Rentals Accounting Data Export
The work of providing accurate Data Exports for Accountants is time-consuming and difficult. As part of the Owner Statements tool, you can now download a reliable and accurate export to provide to Accountants.
This tool saves large numbers of resource hours and is highly valued.
12. Updated! Feefo Guest Reviews
Working with independent reviews is increasingly valuable for encouraging repeat and new bookings.
We have improved how we synchronise information with Bookster partner Feefo, which collects and manages customer reviews. The process of when old reviews are deleted is now more intuitive to support your business.
13. Updated! Arrivals report
We've made two enhancements to make the Arrivals Report even more useful when on the move;
An improved mobile view.
Preparation notes within the mobile view.
14. New! Property Listings Strength
In response to customer feedback, we've made it easier to see how much property information has been input into Bookster, and importantly - what information is missing.
We've achieved this using our Property Listings Strength tool, which is visible in every package.
---
Channel Manager developments 2019
Our relationships with channels continue to be of high importance.
In 2019 we continued to focus resources to provide the best possible channel manager services in 2019 and forwards into 2020.
1. New Channel! TripAdvisor
We launched the global channel TripAdvisor within our direct 2 way XML integrations.
This channel is suitable for all property managers with 20+ properties, looking to attract international guests.
2. Updated! Booking.com
Our direct 2 way XML connection with Booking.com continues to be a top-performing channel for our clients.
We have made the following developments to help our clients benefit from using one of the best connections with Booking.com:
Published holiday rental and cottage property details and photos.
A new tool to read and respond to Booking.com reviews from within Bookster!
Added ability to switch on Booking.com content syncing in two stages (photos + property content).
Sync check-in/out times and the pets policy.
Management of the process when a credit card is already marked as invalid.
Select Check-in to be between 00:00 and 00:00 to be marked as 24h check-in.
3. Updated! Rentals United
Bookster and Rentals United have partnered for several years and we each work hard and dedicate resources to provide a quality channel management service together.
Our dedicated connection offers property managers with 10+ properties the opportunities to be seen on global and specialised channels including Google.
Bookster now pulls in Channel Booking references so Guests can use them to log into the Guest Area.
Use more than one Bookster Subscription with the same Rentals United account
Honours Late Booking Offset when pushing availability.
4. New Channel: BookScotlandNow
We have added BookScotlandNow as an Exclusive Channel to Bookster.
---
Web templates and custom web developments 2019
Bookster template and custom websites continue to grow in popularity, with a significant growth of property managers using the website tools.
As such, our focus for the websites has been to develop the features for Search Engine Optimisation (SEO) and Conversion rates.
New! SEO service
Being visible in Google and other Search Engines is a difficult and long-term task. As such we have launched the new SEO services for Bookster clients with custom websites.
All websites including non Bookster sites
Updated all Joomla! installations (for Bookster Custom Websites) to 3.9.2.
New Calendar Widget look and feel.
Multi-Property Search Engine with added photos and property information for a quicker booking process.
Template websites
Optimised images in template websites for faster loading times.
Custom websites
The User Reviews have a more attractive view on Bookster Custom Websites.
Enquiry on Bookster Custom Websites: This permits multiple property enquiry forms on a single page.
User Reviews: The author mat have a genuine name, username or a hidden name.
The Enquiry content is locally stored so the Property Manager does not have to complete it more than once.
A potential guest is highlighted if they have made an enquiry previously.
---
For a monthly update on our developments, check our Change Log, which details all alterations made to the holiday rentals software.
---
The Development team at Bookster have worked throughout the year to bring new features and upgraded tools to help you achieve your goals. The enhancements spread across all areas of Bookster, in our Property Management System, our Template and Custom websites, and our Channel Manager.