Bookster channel manager partner of TripAdvisor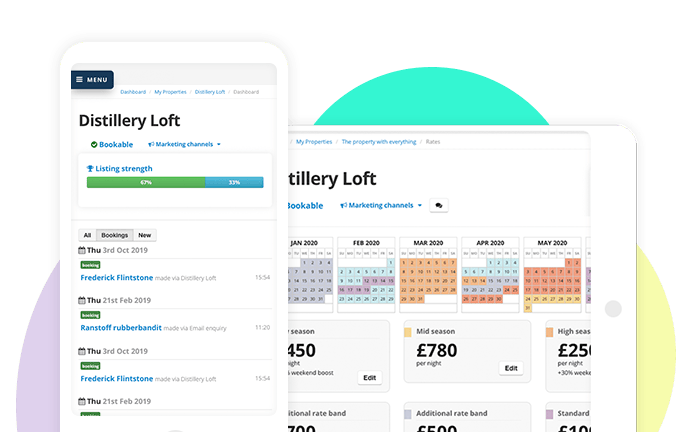 ---
Read more about Booksters status as Premium Partner, thanks to the strength of the channel manager connection with TripAdvisor.
---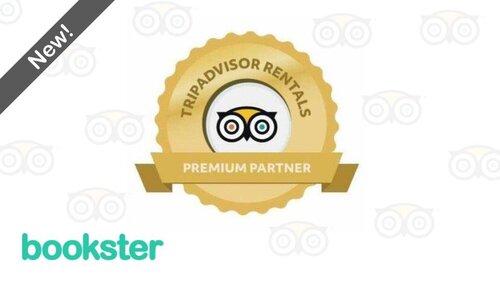 New Update: Premium Partner
June 2021: We're delighted to announce that Bookster has been selected as Premium Partner of TripAdvisor Rentals.
This is the most advanced level of connectivity with TripAdvisor Rentals, thanks to our commitment to building a strong content API, reservation export, and real-time rates.
This partnership is part of our commitment to supporting property managers work easily with channels.
TripAdvisor Content Sync with Bookster
Our Channel Manager team have been working flat out to provide the new direct Content Sync Connection with global channel, TripAdvisor.
This connection is live and available for holiday lettings agencies using our Holiday Rentals Management System who manage 15 properties or more.
How will your self-catering business benefit?
Place your holiday let properties onto TripAdvisor and its partners and be seen by millions of potential guests from across the globe!
As the synchronisation is a full direct API connection, you will save hours updating property data and rates in different places.
Bookster will instantly push that data to TripAdvisor, leaving you more time to focus on other aspects of your self-catering business.
How does Bookster Channel Manager work with TripAdvisor?
We have worked with TripAdvisor to produce a slick connection process, and we'll be on-hand to support you along the way.
Once you request to work with TripAdvisor, you'll be directed to create an account with them and they will support your connection process.
We'll make the connection behind the scenes, and send your property data, rates, photos and availability to TripAdvisor, automatically creating your listings on your behalf.
You'll maintain full control of your property rates and listings information, which you can update in Bookster, and we'll push to TripAdvisor in real time.
Bookings will all be sent directly back into your Bookster bookings calendar, where you can track and manage the bookings process.
Property data syncronised
The property data synchronised with TripAdvisor is:
Occupancy
Check-in/out time,
Name
Description
Photos
Features
Guest requirements (pets, smoking, children)
Booking policies (payment options)
Currency
Rates
Availability
Partners of TripAdvisor
This development automatically places your properties onto TripAdvisor and partners, including:
FlipKey
Niumba
HolidayLettings
Important TripAdvisor sync information
Enabling it will automatically turn it on for all your properties - no need for individually managing each property.
TripAdvisor have a minimum connection of 15+ properties.
Are all Channel Managers the same?
Not at all!
Every connection to a channel can be different, with different data fields synchronised - depending on the capabilities of the Holiday Rental Channel Manager employees, and their ongoing commitment to maintaining the service.
Bookster works hard to ensure that the 2-way XML connections with its channels are developed to the highest possible standards, and maintained.
We do this by keeping regular contact with the channels and their technicians, inviting them to our Holiday Rental Events, and making updates to the API connection when needed.
Our goal is that our holiday lettings property managers get the optimum bookings using our TripAdvisor connection.
History of TripAdvisor
TripAdvisor launched in 2000 and has made significant developments ever since, making this a truly global website, with 200 million+ reviews from all over the world.
It in constant evolution, having already expanded its offers from hotels, to holiday rentals, flights, restaurants, food delivery, things to do, and more.
Want to know more?
We're always on hand to talk through information for the TripAdvisor connection, and all aspects of the Bookster Channel Manager, simply drop us a line or use our Online Chat.
---
TripAdvisor supports holiday rental managers to attract high-quality international guests through its strong global brand and partners.
Bookster now partners with TripAdvisor to provide clients with a full synchronisation in the Channel Manager.