Apple Pay and Google Pay
Written by Kelly Odor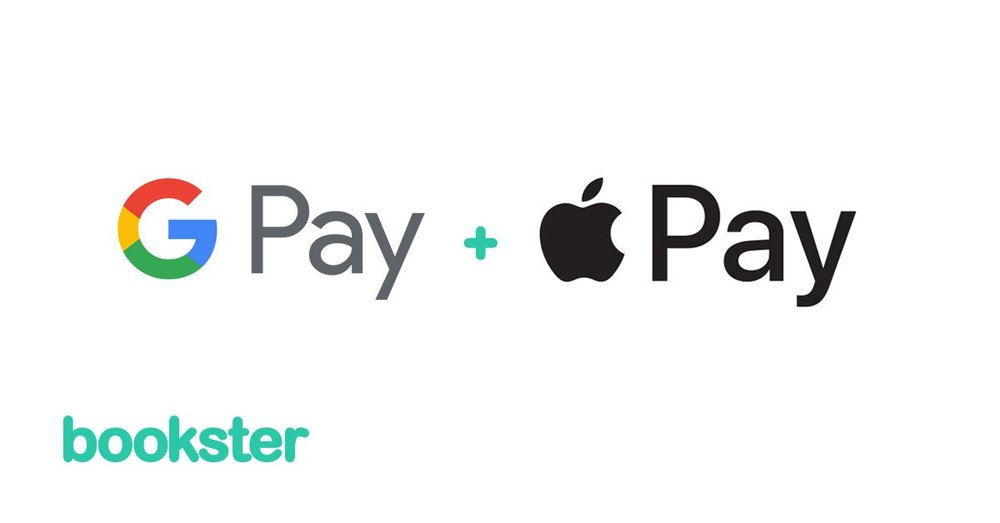 Bookster introduces the option for vacation rental managers to receive payments through Apple Pay and Google Pay, with a significant numbers of benefits. Find out more.
What's new with Apple Pay and Google Pay?
Bookster is pleased to announce that guests will now be able to use Apple Pay and Google Pay to make payments to Property Managers using the Booksters Property Management System.
What is Apple Pay?
Apple Pay allows contactless payment, permitting payments to be made on a a device such as an iPhone or Apple Watch.
Unlike most contactless payment options, there is no maximum payment level (currently £30 for contactless payments).
What is Google Pay?
Google Pay is an App which can be downloaded onto mobile and tablet devices. As the payment process doesn't redirect to a third-party site, there is a higher conversion rate for the transaction.
As Google Pay uses card tokenisation, there is a reduction in merchant risk and fraud.
Payment Gateways using Apple Pay and Google Pay
Google Pay and Apple Pay are both payment options for clients using the Stripe Payment Gateway, which is just one of the Payment Gateways supported by Bookster.
Benefits of offering Apple Pay and Google Pay
There are a number of benefits which will benefit your vacation rental company:
Easier mobile and tablet conversion rates
Higher level of security using face and thumbprint recognition and passcodes
Reduced exposure to payment fraud and risk.
What payments can use Apple Pay and Google Pay?
This will apply to payments being made for:
Initial bookings
Balance payments.
If you're interested in taking guest payments for your vacation rentals properties using this method, simply contact us.
---
This is just one change made as part of our November release. See our November release notes for details of all other developments.
Everything you need to grow your holiday rental business.
Setup a demo