Departures report for cleaners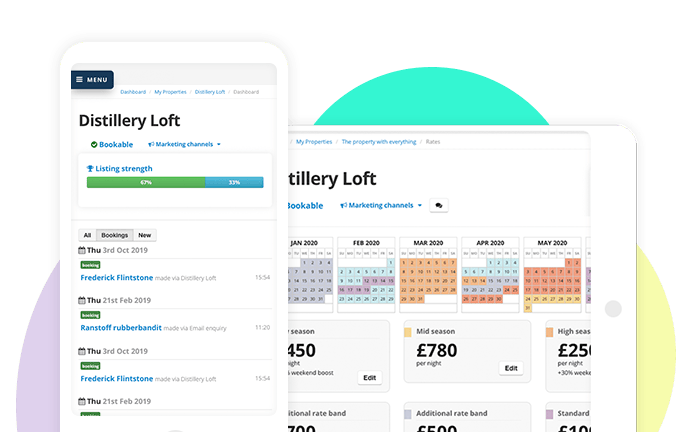 ---
Bookster provides the services to help you manage your holiday let business with ease.

Find out about our new Departures Report to make life easier.
---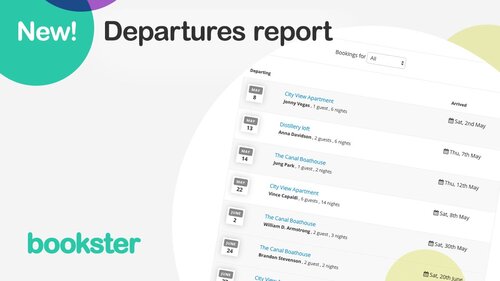 A new Departures Report for cleaners has been added to Bookster vacation rentals management system as part of the tools we offer to help you manage guests.
In the Customer Feedback 2019, some clients explained that cleaners would appreciate seeing a list of departures to assist with the turn-arounds between guests.
Where is the Departures Report?
This tool is in the Bookings section of Bookster, next to the Arrivals Report.
What does the Departures Report show?
The Departures Report shows you and your cleaners:
The date of the departure
The departing guest
The set-up notes of the departing guest.
How can cleaners view the Departures Report?
The Departures Report is in Bookster and is visible to cleaners using their own secure log-in.
Cleaners can only see departure information only for the properties that are allocated to that cleaner.
As always, the cleaners have a limited view of the booking information, to protect your business and your guests' privacy.
Features for your cleaners
Bookster offers a number of tools to support you and your cleaners.
Secure log-in with their own private password. Bookster doesn't charge for any additional log-ins
Protect your data with a reduced view - cleaners only see what is relevant to them
Add comments for cleaners, such as 'Add a cot'
Allow them to view information on the go in the mobile-friendly view
Stay informed on progress - Allow cleaners to toggle 'Ready / Unprepared' for the work.
Provide a calendar view with the iCal check-in and check-out.
---
Where can I get more information?
If you need any further information, please do not hesitate to contact the Bookster team.
Send us your feedback
We'd love to hear from you. Let us know what you think of this tool and how it helps your business.