Helping manage your guest experiences
Bookster has the tools to help you to become more efficient in managing your guest experiences.

We're here to help your business, because experiences matter.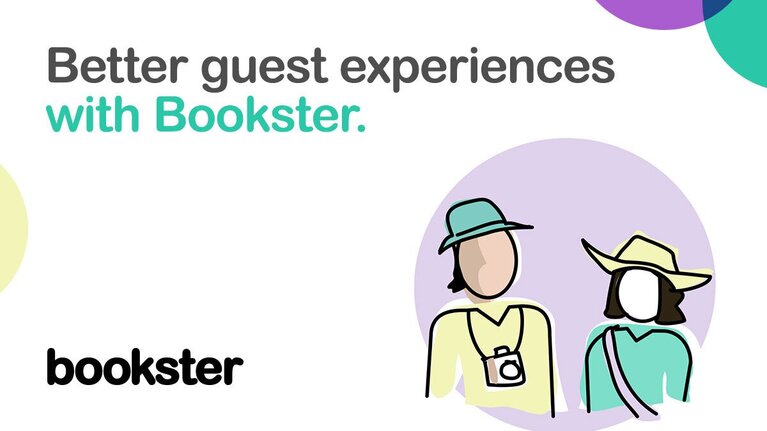 Our innovative software tools provide you with a great experience managing your holiday rental properties.
Want more support with your holiday homes?
Check out how the team at Bookster supports our clients by watching our other Experiences Matter videos:
Video Script
Managing your guests experiences can be time consuming.
So we made it easier!
Bookster has the tools to help you provide outstanding guest services from day one.
With Bookster you can present the best of your properties.
You can take control of your bookings.
Be seen by guests all over the world.
Wow guests by automatically sending the information they need when they need it.
Save time by automating and managing all payments.
You can automate getting guest reviews and displaying them on your website to attract even more guests.
We help with your guests.
Because experiences matter.
Register for Bookster for free at booksterhq.com