Bookster's template websites
Bookster offers template websites free with all our packages designed to help you get commission free bookings.

Because experiences matter.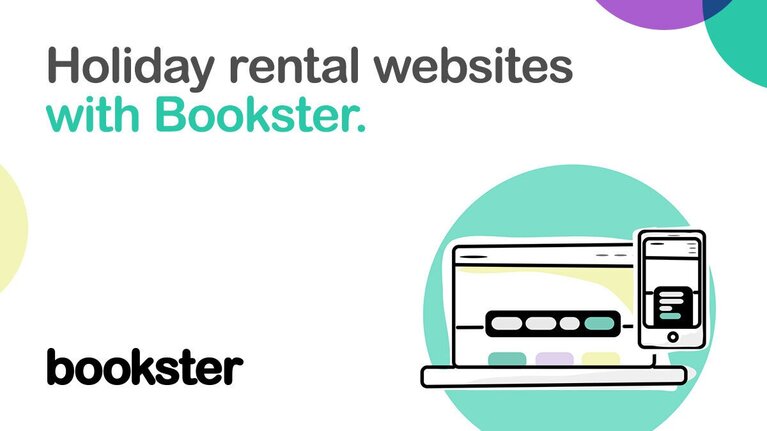 A professional website with the option to book with your business direct means no commission fees to third parties
Another great Bookster feature
An eye-catching website is fundamental to a holiday rental business, giving a favourable first impression of your property and it can really help with getting more bookings and favourable guest reviews.
Using high quality images, logos and branding can really enhance the customer experience and Bookster has a choice of many template websites which can be used to bring your business to life on the web.
Bookster has lots of high quality template websites for you to choose from when you choose to make your website with us. Get your business and brand online with our easy to set up and use templates and start taking payments through your own website without having to pay out commission to any third parties.
Have a look today and see what Bookster can do for you.
Want to know more about how Bookster can support you?
Watch our other Experiences Matter videos:
Video Script
Creating a good website to promote your rental properties can be expensive.
So we made it easier.
We include template websites for free in all our software packages.
You'll pay no commission for your bookings so all the income is your own.
Add your property details to Bookster websites in just minutes.
Use your own branding and choose a style that suits your properties. Take bookings and collect the payments instantly.
We automated these properties to save you time.
We have just launched a Positano design to our collection so now you can choose between up to 30 unique options to attract guests.
We hope you'll love it because experiences matter.
Register on Bookster for free at booksterhq.com