Diversify your farmland to holiday lets
Key Takeaways
A number of factors have led to farmers searching to diversify
Providing holiday let accommodation on farmland can bring a new revenue stream
Review your options before starting, from licenses to permission to conservation
There are different accommodation options, from tents to barns conversions
Getting started is not cheap, so review your finances and grants available
Once your property is in progress, plan the technical and physical help you need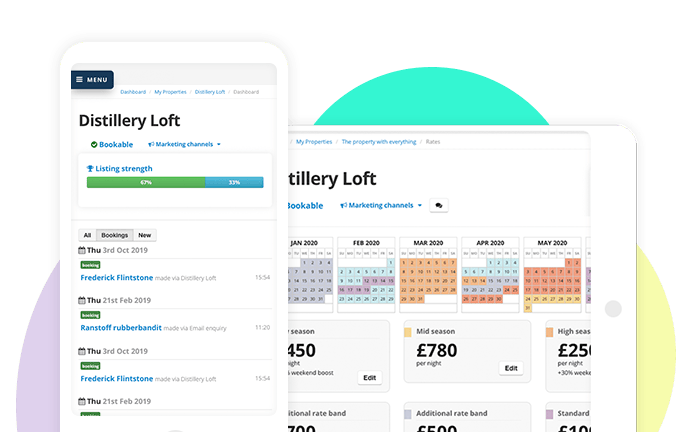 ---
With EU funding disappearing after Brexit, a cost of living crisis affecting animal feed prices, and agricultural difficulties of global warming and unreliable weather conditions, many farmers are looking for change.

One option is to diversify into the provision of holiday accommodation on the land. But where to start? We dig into your options from start to finish.
---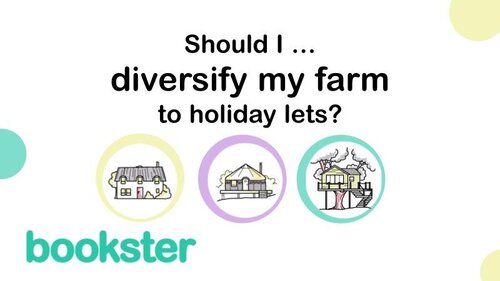 Diversifying into other markets can open opportunities for income from your farm, and the demand for holiday lets, camping and glamping has never been so high.
Should you diversify your farmland with holiday lets?
Are you considering how to create additional streams of income from your farm?
The pressures on farmers are at their highest ever levels, and no one can truly understand the pressure on a farmer's life except other farmers.
What's encouraging is that farmers are actively seeking, and running alternative businesses on their farmland, with success.
There are various farm diversification options available to you, and this article will focus on diversifying some of your farmland into holiday lets.
What's the demand for holiday lets?
Diversifying into other markets can open opportunities for income, and the demand for holiday lets, camping and glamping has never been so high.
With demand for holiday accommodation higher than in pre-COVID levels of 2019, and a low performing pound, holiday rentals in the UK are attractive for both domestic guests and international travellers.
COVID has shifted the expectations and demand for accommodation, with an elevated increase in bookings for rural accommodation, away from the hustle and bustle of city life.
What holiday let accommodation can you provide on your farm?
There are a number of factors which will influence the accommodation type you choose. Let's look first at your options:
Barn conversion and agricultural outbuildings into a large rental property.
Outbuildings or cottage upgrade into smaller rental accommodation
Cabins
Glamping pods and yurts
Camping pitches
What should you consider when diversifying into holiday lets?
Depending on the complexity of your project, there are a number of considerations.
Essential first steps when diversifying into holiday lets
Below we have listed considerations which may apply to your farm:
Planning permission for new building development
Change of use and Planning permission for existing building upgrades
Conservation requirements
Provision of compliant, and sufficient water, electricity and waste systems
Access routes for visitors
Impact on the local community.
Financial factors impacting the development of holiday lets
Other factors which may influence your choice of holiday accommodation:
The financial grants available to support your farm
Your business finances.
Business considerations
There are aspects of running holiday accommodation that will impact what type of property you want to offer:
Number of guests
The type of guest you would like on your farmland, eg, families, couples, yoga retreats, business guests and business events, adults only etc
Times of the year when your guests will want to visit you
Additional facilities that you want to offer, eg a hot tub, tennis court, pool, firepits, BBQs
Potential revenue per year, taking into account seasonal variations
Potential costs of setting up and running holiday rentals per year
Safety certificates required
Pets permitted (this doesn't not apply to Support Animals and Assistance Dogs)
Involvement in the farm
Additional services that you can sell, eg, feeding the hens.
Digging into the details of holiday rentals
Once you have decided on the type of holiday accommodation for your farm, there are other aspects to plan before you start building:
Business rates and Tax implications of providing holiday accommodation
VAT implications
Decor
Furniture
Insurance
Guest protection through companies like SUPERHOG
Once your home is up and ready, you are good to go as a Property Manager, well done!
You'll quickly see the need for support in running your business.
Technological support for holiday lets
This support may be in the form of technological providers to help you attract bookings, or manage your bookings, and look after your guests.
In-person services for your farm accommodation
Depending on your other commitments and your desire to be involved, you may need in-person support to help with daily requirements of your new holiday accommodation.
Meeting and greeting your guests
Ongoing maintenance and repairs
Cleaning before and after guests bookings
Laundry turnover.
---
Making the decision to diversify your farmland is huge.
With the increase in demand for rural short lets, this may be an attractive option to bring supplementary income to your stunning farmland.