What is the cost of running a holiday let?
Key Takeaways
Starting a holiday let business is rewarding but can be costly
License and planning requirements
Safety checks and upgrades, Business costs
Property costs, Property Management Company costs
Attract bookings, Manage bookings
Manage guests' needs, employee costs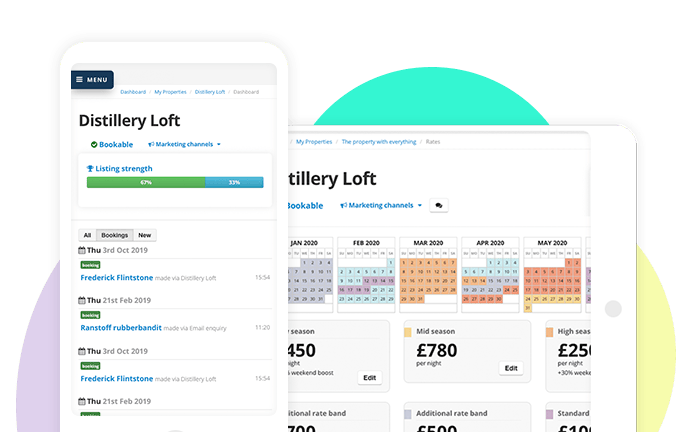 ---
The Holiday Letting industry isn't new, but there is a growing demand by guests for unique holiday stays that has opened opportunities for new holiday rental businesses.
---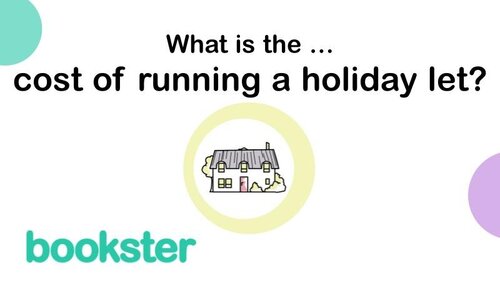 Managing holiday rentals can be lucrative. But what is the cost of running a holiday let business? Don't miss these 11 important charges.
11 Costs of Running a Holiday Letting Business
New to the business? You'll be asking "what is the cost of running a holiday let?"
Depending on where your business is registered and where your properties are located, there will be different costs to consider. It requires careful research.
1. Complying with local licence and planning requirements
Licence - in some locations you are required to register properties with a local authority
Planning - you may also need planning permission
2. Safety checks and upgrades
Electrical Safety Tests - Electrical Installation Condition Report (EICR), Portable Appliance Tests - (PAT Testing)
Gas tests
Legionella tests
Oil Safety Certificate
Fire Risk Assessments and Smoke Alarm fittings
Carbon Monoxide assessments and detector fittings
Safety Risk Assessments
3. Business costs
Business rates, council tax, tourist tax and other taxes relevent to your local area
VAT or Sales Taxes / Occupancy taxes
Professional Indemnity insurance
Buildings insurance
4. Property costs: Basics
Mortgage or Loan payments
Utilities

Electricity
Gas
Water and Sewerage

Parking permits
Waste removal
Internet access (wifi)
Cable TV
5. Property costs: Short term lets specific
Furnishing improvements for fire and safety compliance
Breakages and damage
Linen cleaning and replacements
Guest supplies, eg toilet paper and washing up liquid
Window cleaning
Landscaping
Hot tub, BBQ and Pool cleaning
6. Property Management Company
Typically there are two types of service Property Management Companies or Agencies offer:
Marketing: work on your behalf to attract bookings
Full Service: manage all aspects of your rental
7. Attract bookings: Your Own Website
At some point (the earlier the better) you will want to attract direct bookings. Your own website may cost something to build and almost certainly a monthly fee to host.
Booking fees (also known as platform service fees) payable to each channel eg Airbnb
Channel manager fees payable to a software that makes it easy to connect your properties with multiple channels
Advertising costs, eg Newspaper adverts
Social media adverts, eg Facebook
Spreadsheet
Free (e.g. the free version of Bookster)
e.g. Booking confirmations, sending key codes, replying to messages and newsletters.
You may wish to pay for a system or service that helps you with these communications.
Bookster has automated messages, an Email Marketing tool and a Guest area.
11. Cleaning and turnovers
After each booking, you will need to clean the property and change all the laundry.
You will need to account for:
Sheets and towels
Cleaning products
Welcome pack items
---
There are a number of costs to consider when setting up a holiday let business. These should be researched when you're preparing to start your business.