10 Reasons Why - Email Marketing
Key Takeaways
Bookster offers Email Marketing tools to all clients
Email Marketing is important to build relationships with guests
Use the tool to reduce cancellations
Communicate to create better guest experiences
Use Email Marketing to attract new and repeat guests
Direct guests to your website to reduce commission payable to channels.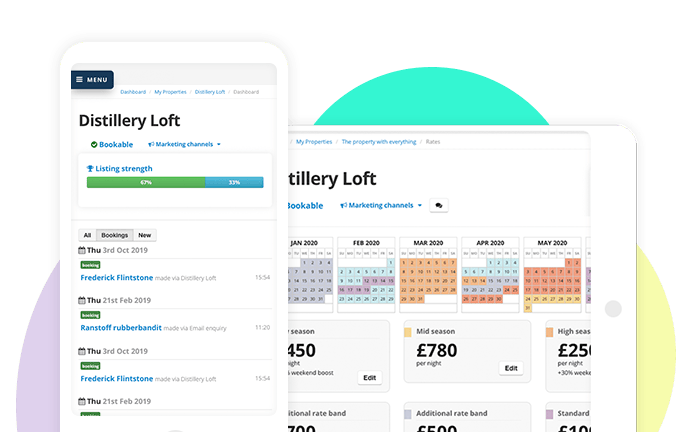 ---
Strong guest communication is vital when building your holiday let business, and is at the core of the services we offer you.

Find out more.
---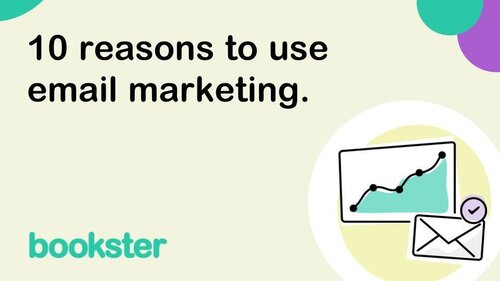 Help your business grow using the power of Email marketing
The desire to attract new guests often overlooks the huge opportunities of attracting repeat business from existing holiday rental guests.
At Bookster we know that the most time-consuming tasks when managing self-catering homes are centred around attracting bookings, managing bookings and managing guests.
So in this video, we show you how to implement and maintain a line of communication when managing your guests' needs through email marketing to boost your holiday let revenue and business results.
10 reasons to use Email marketing for holiday rentals
Email marketing is a great way to create and maintain lines of communication with your existing guests and contacts.
It can be used to improve recognition of your brand, reduce cancellations, or help increase the number and quality of reviews given on your property.
It can help your business in so many different ways that it's really only limited to your imagination.
Try Bookster's Email marketing tool
Bookster's Email marketing tool has been designed to be simple to use.
Whether you are sending a newsletter with details of upgrades to your property, news of a local special event or maybe even offering a Friends and Family Discount for repeat bookings, it's a great way to get started.
Getting you started
Our Video Guide to Email Marketing shows you how to get up and running in no time using the Bookster Email marketing tool.
More detailed information on why you should be using email marketing can be found here where we discuss Email marketing - too powerful to ignore.
If you are not sure what you could include in your emails, check out 4 essential emails that every holiday rental business should consider sending to their guests and contacts.
Video Transcript: 10 reasons to use Email marketing for holiday rentals
Hi, it's Andy from Bookster here.
In just 60 seconds I'm going to give you 10 reasons why all holiday rental businesses should be sending email marketing to their guests and contacts.
Let's get started.
Demonstrate that you care by sending branded emails full of useful information.
Automatically request important information that you need to improve the guests' experience.
Reduce cancellations by reminding guests why your properties are so appealing by using quality photos in your communications.
Overcome restrictions of personal distance by sending them a warm welcome video.
Help guests feel at home with a guide to the appliances, or you can give them a virtual tour of your property.
Attract more business by asking guests to leave a review.
Encourage repeat business by sending a discount or an offer to previous guests.
Build long-term relationships by asking guests if you can continue to keep in touch.
Attract more frequent bookings by keeping clients informed of property improvements or special local events.
And finally, build awareness of your own website so you don't pay bookings commission.
Now you know why to use email marketing, why not check out our video on how to use our Email marketing tool to boost your business.
And, as always, if you need a hand just get in touch.
---
Email marketing is a great way to help your holiday rental business grow.
If you've not started with email marketing, now is the time.