Email marketing video guide
Key Takeaways
Watch the video guide to Email Marketing
Learn how to use the tools to segment your guest database
Understand how to send one-off emails such as newsletters
Learn how to send a eries of automated emails
Bookster offers Email Marketing to all clients.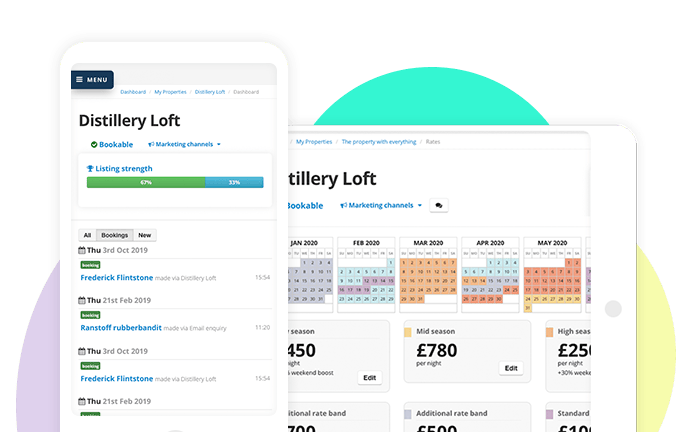 ---
Generating repeat business is a proven way to help your vacation rental business to grow so it is essential to maintain a channel of communication with your guests and contacts.

Bookster's simple-to-use Email marketing tool has been designed to help you do just that.
---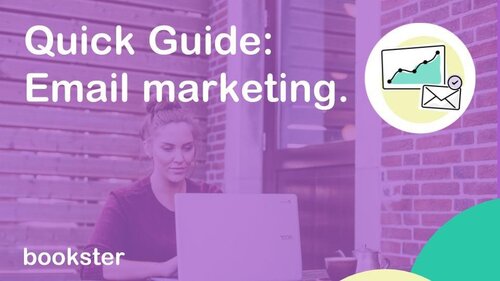 Easy-to-use, easy to put together.
Video guide to using email marketing
We have created this starter guide to cover the basics of email marketing.
This is part of our commitment to support holiday rental owners and managers with 3 time-consuming activities; Attracting bookings, Managing bookings and Managing guests.
Email marketing is a key part of attracting new and repeat guest bookings, so let's get started.
We cover:
how to both access and segment your guest database within your Bookster Dashboard
how to send one-off emails eg a newsletter or an exciting event taking place nearby
how to send a series of automated communications based on a set of defined rules eg send a welcome email 12 hours after arrival, a thank you email 1 day after departure and a review request 4 days after departure.
Just click on the video above to discover how our Email marketing tool can help you.
Why use Email marketing?
There are many reasons to use Email marketing.
To find out more watch our 60 second video guide on 10 reasons to use Email marketing.
You can also read our Email marketing - too powerful to ignore post which discusses in more detail some of the opportunities email marketing can provide in developing your business.
Need inspiration for your Email marketing?
Not sure what to write in your emails?
Check out 4 essential emails that every holiday rental business should consider.
Video transcript: Quick guide to Bookster Email marketing tool
Hi, it's Andy from Bookster here.
Today I'm going to be talking to you about our Email marketing tool.
Like all our property management tools it has been designed to be easy to use but if you have any questions please just get in touch and we will do our best to help.
Ok. Getting started. Firstly I'm going to share my screen with you so you can see exactly what I'm seeing.
When you log into your Bookster account you'll be met with your Dashboard page.
Now on the left-hand side about halfway down is a little button that says Email marketing.
Clicking on that will take you into our Email marketing tool. Now for the purposes of today's demonstration, I'm just going to open that up in a new tab so it's easy to see.
So here we are in the Email marketing tool.
Lists
Bookster pre-populates lists for you with all your customer details and segments them in different ways.
Clicking on Lists and subscribers takes you into that part of the tool. Here, Tribalogic Bookster gives you a list of all your customers.
We have also segmented it to show your marketing opt-ins and perhaps subscribers to newsletters that you may have set up on your website.
It's also possible to create new lists by clicking on the green button at the top right-hand corner.
So for example we have set up one called competition responders for a competition that we had set up. Easy-to-use, easy to put together.
So you have your customers now you want to email them.
Email Campaigns for holiday rentals
For a simple one-off email campaign, perhaps a newsletter, clicking on Campaigns will take you into that section.
You can create a new campaign on the right-hand side with the big green button and follow the step-by-step guide to populate it with what you want and who you want to send it to.
Automation emails for holiday rentals
For something a little bit more complex you can create an Automation. These automatically send emails to people on your lists based on a set of rules.
For example, you could send an email asking for feedback a couple of days after departure or perhaps a future discount for staying in your property again.
That looks something like this and it's all customisable to your own wishes with guests' names, property names, arrival, and departure dates, etc.
You can also add images. text links and buttons.
Send test emails
Just experiment and see what works for you. So when you're happy with your content, send a test email to yourself or a colleague to ensure that it is perfect.
Buy credits to send emails
Then once you're happy with your designs simply buy credits to send your emails.
So that's it, get started and have a play around.
If you have any questions please do just get in touch. We are here to help with any aspect of your email marketing and that's it for today.
Thank you very much.
---
Ready to begin?
We hope that you take the time to play around with this incredibly useful tool.
As with all Bookster tools, if you need any assistance regarding your Email marketing please do just get in touch.