Maintaining personal service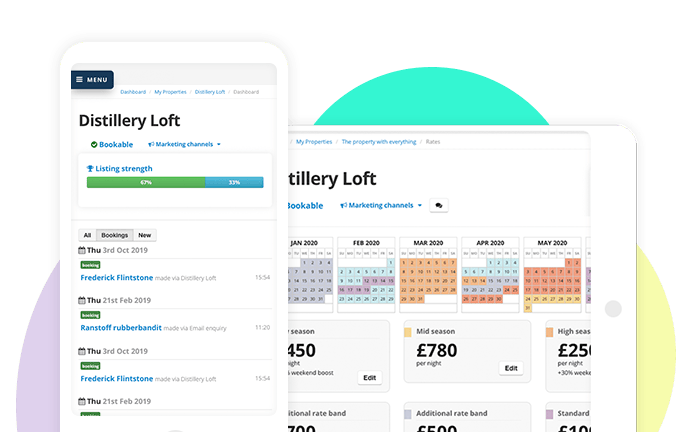 ---
Are you looking to reduce your social contact with guests, whilst providing excellent personal service? We investigate options to help.
---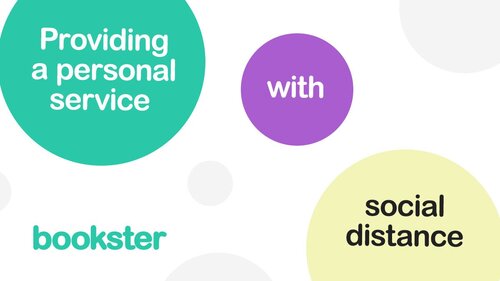 Maintaining a personal service: with social distance
One of the most endearing aspects of holiday rentals is the personal service.
This is a major factor that sets the holiday rental industry apart from the staler, more impersonal hotel experience.
We can really add value with a friendly, personable service, a friendly welcome, a home from home.
But COVID has changed all this.
For a period of time, guests and property managers will be looking to reduce unnecessary contact.
Examples of face to face contact
We've identified some key reasons for face to face contact to get us started:
provide a friendly face to face welcome
check the IDs match the guests
provide keys
explain how to use the services in the home
provide a local's view of the neighbourhood
offer contact through the stay
provide a friendly, personable goodbye
check the property on departure.
Some property managers have no face to face contact during the stay, and so won't be affected.
But other property managers have built their reputation on building guest relationships and also use face to face contact to protect their property.
Next steps to build personal service
A lot of what will happen now may require creativity.
And some will require technology.
But all will require some thought.
I recently spoke with a property manager who would pop by the rental home to see if the guests wanted some of the fresh farm products, like vegetables and eggs.
She also invited guests to her home to have a meal with her family.
This feels like such an amazing service, to really invite guests to become part of the family.
And such a loss - for her, her business and her guest experience.
So what can you do to provide excellent, personal service, but with social distance during COVID?
1. Assess the existing customer journey
The first step is to identify the experience of your guests.
When do you contact guests? - Take note of both online and face to face communications
What goals are you achieving in that contact?
2. The new customer journey
We're now in, or fast approaching a new era of communication.
Guests may require new types of information to help them make the decision and give them the confidence to book.
The next step is to identify what new information you need to communicate which may include:
Cleaning processes
Cancellation policies
Socially distant places to visit
In-house facilities
Health and safety of the local area… and more which you can read in our Providing information to guests article.
3. Review your technology features
If you already use a software provider, like Bookster PMS, then great!
There is a good chance that some communication can be managed through the software.
Providing remote access key numbers in your Guest Area
Add photos of your key access area and instructions where to find it
Add instructions on how to use the items in the home, eg the hot-tub
Add departure instructions - where to leave the keys, and any departure rules you have.
4. Step into a new dimension
The idea of videoing yourself may make you uncomfortable, but making the jump provides a powerful solution for a personal, but zero contact solution.
Creating a video doesn't have to be Spielberg standard, and your guests wouldn't expect that either. There are lots of guides on how to record a video (eg. not too close to your face!).
Mobile phones can record reasonable quality, in horizontal, with sound. You could wear a branded t-shirt, or even record it in your property.
No-one ever likes seeing themselves, or worse, hearing their own voice. It will feel uncomfortable. It will be awkward. But a video is a BIG step to building relationships with guests, and reducing cancellations.
Use this opportunity to show your brand, your logo and your face.
A post-booking welcome video
Instructions on how to use items in the property
A video after arrival to ask how they are, and offer opportunities for resolving any issues
A tour of the local neighbourhood. The beauty of mobile technology allows you to take your guests on a tour, without face to face contact.
---
5. Use technology to oversee usage
There are growing types of technology that can be used in the home to ensure that your rules are not being broken.
The key is to find tools that are non-intrusive but will still give you confidence that your home is in safe hands.
CO2 analysis
Evaluate if there are more people in your property than the number of guests that are permitted.
Noise level monitoring
Monitor noise levels in your property, without recording voices. This can allow you to see if there are unacceptable levels of noise from your vacation home.
Smart Door locks with key codes
The sophistication of door keys has really developed. Some offer simple key codes for contactless entry. At the other end of the market, door software can monitor the usage of the front door for both guests and your cleaners.
6. Ask for ID before arrival
For many, face to face contact was an opportunity to check out the guests on arrival.
There will be no exact replacement for being able to meet guests face to face and check their IDs.
The options are to scrupulously gather information before arrival, and monitor the guests during their stay.
Collect IDs in advance and verify it matches the booking information.
Arrange a Skype or video call with the guests pre-arrival.
Use the other techniques above to ensure that the property is not being misused.
---
There is no doubt that this is a difficult time for vacation rentals.
But being able to adapt is what will help this industry get through the difficulties that are being presented.
Fortunately, as an industry, vacation rental managers are highly adaptable, open to new ideas, new ways of working, and finding solutions. Let's get through this, by working together.
if you'd like to get in touch, or simply say hi, drop us a note :)