Store safety Certificates for holiday rentals
Key Takeaways
Legislation surrounding holiday lets is changing
Holiday lets may need safety certificates
Requirements depend on your country and county regulations
Safety certificates and expiry dates can be added and viewed in Bookster
Safety certificates include Health and Safety, Legionella Risk Assessment,
Gas certificate, Oil certificate, and Fire Risk certificate.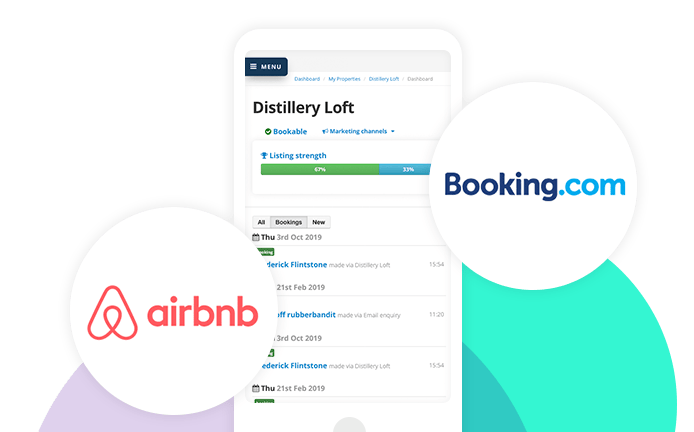 ---
At Bookster we focus on creating the tools you need to manage your holiday lets. The Compliance section in Bookster helps you manage your Safety Certificates and Licence numbers.
---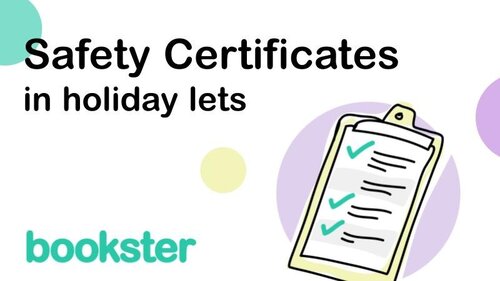 Staying on top of your Safety Certificates is an important aspect of managing holiday rentals.
Managing holiday lets is a big responsibility, with growing legislative safety requirements to bring holiday lets in line with long-term let requirements.
Property owners and managers need to consider the safety of the community, the neighbours and guests, whilst protecting the holiday let business from any risks.
By ensuring you meet your local legislative safety requirements, you will be able to safely attract bookings.
What are safety certificates for holiday lets?
Legislation for registration and monitoring of holiday lets is changing.
To make it slightly more complicated, each country and its individual counties has its own rules requiring safety certificates.
Safety certificates include:
Health and Safety
Legionella Risk Assessment
Gas certificate
Oil certificate
Fire Risk certificate
There may be other certificates for your area.
It is essential to check with your local council to understand which safety certificates that apply to your business.
Why add safety certificates to holiday lets?
Compliance with the rules and regulations is important to protect your business.
Failing to comply can lead to the removal of your registration or Licence number and the closure of your business.
How to manage your safety certificates?
Once you have acquired your certificates, it's important to stay on top of your expiry dates.
This will ensure you have sufficient time to refresh your certificates.
How can Bookster help?
In the 'Compliance' section of your properties, you can add safety certificates and their expiry dates for your properties.
All expiring certificates will be highlighted in your account.
---
Adding safety certificates is an important aspect of managing your business.
Bookster offers this feature to save you time and help you stay on top of legislative safety requirements.
Bookster property management services support you to manage your business: Attracting bookings to your holiday lets, Managing bookings and Managing guests.
---
Use Bookster property management software to add and manage your holiday let safety certificates.