How to attract professional business travellers to holiday rentals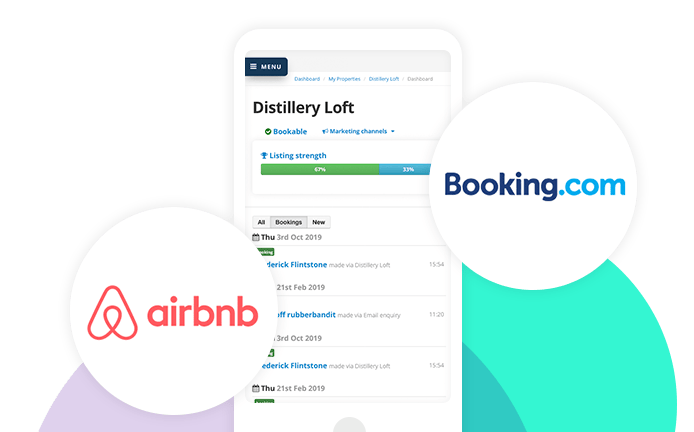 ---
Bookster provides support and advice to the self-catering industry to fill your booking calendars, earning the optimum revenue.

Read on for more details.
---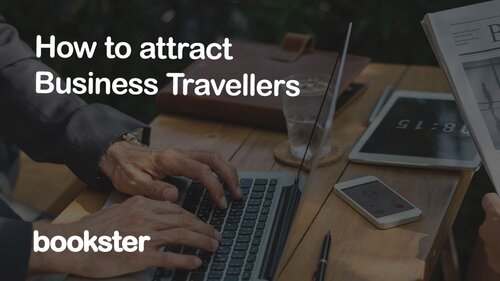 Bleisure, Corporate travel, business travel? What's the difference?
Business travel is in a period of change.
The number of business travellers has increased significantly over recent years, both nationally and internationally, in part due to reduced cost air travel.
The industry itself is also merging with the leisure industry and is now commonly referred to as 'Bleisure' (business leisure).
Business Leisure is both profitable and thriving so meeting the needs of this highly profitable group can be a significant boost of revenue for holiday home managers.
Are all business travellers the same?
But not all business travellers are the same:
Some may be travelling to a location for a few days for an event, conference, or business meeting.
The international commuter may work in one location but live in another much further away.
A group of businesspeople may be holding an event, such as a team-building.
Traditionally this group sought out hotels, situated close to the event/meeting venue, and stayed only for the duration of the event.
This is changing.
Corporate travellers are now changing their experience in line with the growth of the sharing industry, and are staying in more homely properties.
However, it must fit with their business needs as corporate guests have different needs than holidaymakers.
What does the research show?
Recent research by Expedia Group Media Solutions showed that on average 60% of business trips were extended with a leisure element.
This means the guests stay for a longer period, so appealing to them for both their business and leisure needs could be very lucrative.
This type of guest is great for mid-week reservations, completing the gaps in the shoulder and low seasons.
It's worth being aware that this group is not very price-sensitive, and whilst they are looking for good value for their company, they are not actively looking for budget prices.
Discover how to attract business travellers
Where are your business guests going to?
Firstly it is key to know where professional travellers are going to in your local area.
Identify and list:
Local event centres near to your properties, and make a list of any business events for that year.
More than 2/3 of business travel is for conferences, in particular technology events.
Local businesses and business centres.
Venues that may hold corporate team-building events.
What is the right price per night?
As the accommodation cost is a business expense, the price per night doesn't need to be budget price and the rent price is certainly not the highest priority for them.
Instead, the rent should be a good value for the business traveller ensuring they have the features they need in the vacation property.
It's worth considering creating promotions and special offers to attract these guests.
What you offer is only limited by your imagination.
Consider discounts on longer mid-week stays, special price discount codes for conference attendees, or adding value through extras included in the package such as 'Breakfast Included' in the price.
By encouraging guests to stay after the conference, it provides opportunities for your guests to purchase your 'Additional Services', such as local tours, personal guides, and chefs.
Provide information on the local services
Business travellers are in the area for just a brief amount of time, of which many of the waking hours are filled with work commitments.

It is important to provide details of the local convenience services which will save them time and effort.
Promote the services which will be attractive for this group on your holiday lettings website listings page. Consider:
Supermarkets
Restaurants
Takeaways
Travel information (distance to bus, taxi, train, underground)
Business centres location (distance by foot or taxi).
Features needed by business people in the property
Bleisure travellers need specific features in the accommodation, whether it is an apartment, cottage, or holiday home.

These are highly important to most business travellers, so it is key to get this aspect right.
You should consider purchasing where necessary, and then promoting the following features on your website listing:
Coffee and tea maker
Welcome packs
Desk and comfortable chair for working
Somewhere to hang up a suit
High-speed Wifi
Mirrors
Ironing board and iron
Hairdryer
Parking
Quiet rooms
Proximity to the event
What additional services to offer business travellers?
This group is interested in convenience over cost and is often willing to upgrade their purchase for extra comfort or enjoyment.
This is an ideal opportunity to increase revenue to your holiday rental agency through upselling extra services, purchased at an additional price before or during the stay, including:
Airport or train station pick-up service
Concierge service
Chef service
Tour guide
Food hampers with breakfast, and snacks included
Collaboration
Event organisers - This is an ideal opportunity to work with events organisers to promote your website on their site.

Some event organisers proactively recommend local accommodation to their attendees, which could provide a direct line of revenue for your business.
Local businesses - The vacation rental industry is a prime example of an industry that works well in collaboration with other businesses.

It's worth meeting with the local businesses around your properties to identify collaboration opportunities.

These could be promoted on your mid-week listings as an attractive offer, for example, a 20% discount on a meal at a quality restaurant.
Channels - Identify the best channels or portals which attract business travellers such as Booking.com.
---
Be a business venue
One point we haven't really covered here is to look at your own property.
Could corporate events be hosted there?
If you have facilities that would suit a group of team-builders or project planners, then you could consider promoting your own venue as a location.
Companies look for places with the following types of facilities (although this varies from company to company):
An open space for a meeting
Sufficient hardback chairs and a decent-sized table (preferably one that could be folded away to create space if need be.)
Decent WiFi
A whiteboard and pens
A projector
Lots of plug sockets
Increase revenue by describing the local area
With the change to a leisure industry, business travellers are looking for accommodation which can provide leisure opportunities before and after their business commitments.
Add descriptions of the local points of interest to capture their attention and inspire longer stays.
Again this is a good opportunity to work with local companies to provide discounted entrance to local activities to inspire a longer stay.
---
Whatever you choose to do to attract business travellers, this is certain to be a profitable market for you.
It is important to understand who are the best guests for your properties, and build optimum strategies to attract bookings to your holiday lets.
If you need further help with how to update your website to attract guests, please don't hesitate to get in touch.