How to attract domestic tourists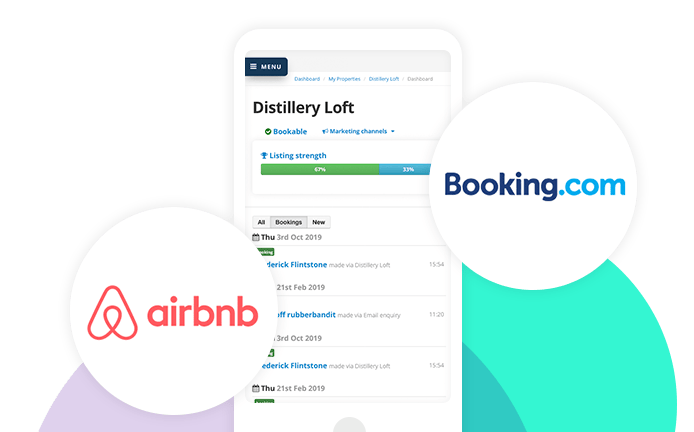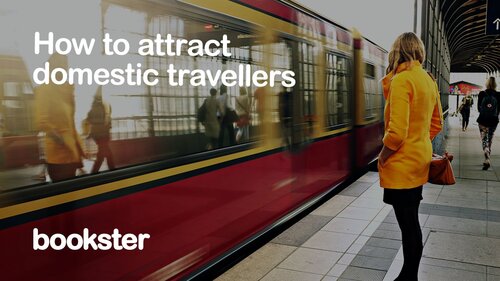 Are all domestic travellers the same? No.
What is Domestic Tourism?
Domestic tourism is a group of tourists who travel to a destination within a reasonable distance from their home, in their own country, state, or group of nations.
In the UK this is called a Staycation, or Nearcation.
Why are Staycations so important now?
As the world continues to be affected by COVID-19, international tourism has, and will continue to be affected by:
Countries refusing entry to tourists
Cancelled flights
Inability to find insurance
Quarantine rules for visitors
Quarantine for those returning from a foreign country
Fear to travel
Inability to travel due to illness.
Are all domestic travellers the same?
No.
And post COVID-19, this group of travellers has become even more complex.
Previously, Staycation travellers may have chosen to stay local to:
Save money
Avoid international travel
Avoid long travel times
Avoid jetlag
Stay in their comfort zone
Visit local friends and family
Embrace local culture
And more.
But now Staycationers also includes travellers who would normally travel internationally but now can't.
This group may include people who:
May be used to paying a higher amount for their total holiday expenditure (including flights)
May be accustomed to paying a different rate for their holiday accommodation
May have had their international holidays refunded, and be looking to spend the same amount on a local holiday
May have different expectations of standards in the rental.
How to attract Domestic Tourists
As part of your plan to attract bookings to your holiday let, it is important to understand the domestic travellers who will be visiting your area.
Even if you previously attracted domestic guests, their needs may now be very different.
Armed with this information, you can weigh up the opportunities for your vacation rental property.
1. What is their budget?
Domestic travellers may have a different budget than the international guests so it is important to understand where your property prices lie with respect to their budgets.
It may mean that you have to decrease rates to attract domestic travellers, or you may find that your prices are well suited to them already.
The important point here is to review your prices carefully.
In some countries, domestic travellers may be happy to pay slightly more for their stay as there are fewer outgoing travel costs.
Additionally, increased demand for local properties may mean that rental prices can be increased.
What does this mean?
Setting your prices is not a one-off exercise. You should assess demand and occupancy regularly and review your prices.
2. What are their expectations for amenities in the vacation rental?
Guests who normally travel abroad or domestic travellers who do not normally visit your vacation rental may have different expectations for the amenities available.
Think about cultural needs and expectations and review:
The type of kitchen appliances - eg coffee maker/kettle
The items you leave in your Welcome Pack eg Teabags or coffee or local Olive Oil
The supply, type, and language of books, games, and entertainment.
3. What do they want to do during their short stay?
The holidaymakers of now will have significantly different plans for their holiday than the holidaymaker of 2019.
It's less likely that they will be looking for children's soft plays, bustling markets, and most popular restaurants.
Instead, they may be looking for reassurance of the local health amenities in case of illness, outdoor spaces in the vacation rental, and hidden gems in the local area away from other people.
They may be looking for a place to relax and live slowly, with few trips to the outside world, and are looking to you to provide facilities for that.
This could be in the form of toys or a swing for the children, a BBQ and comfy chairs on the patio for the evening, a stocked bookshelf, and Netflix service.
There are many options and depend on your property type, your budget, and your potential guests' needs.
4. What are their COVID-19 safety concerns?
It's not surprising that Coronavirus is on this list.
Depending on the age, type of group, and experience of your guests, their COVID-19 concerns may vary.
So what would alleviate the concerns of your domestic travellers?
Providing cleaning materials, masks, and gloves on arrival?
Explaining and providing details of the cleaning process, materials, and policy that you strictly adhere to?
Details of the local hospitals and pharmacies?
5. What type of Domestic travellers are suited to your property?
There are many types of domestic travellers - from single travellers to partners, friends, close families, extended families, and large groups.
So which group is best suited for your property? And what would they need?
For example, guests with small children would appreciate child safety features, child suitable toys, and the options for a cot.
Spend time thinking about what they would need, expect and want from your property - taking into consideration that this may have altered since COVID.
6. How can you exceed their expectations?
Attracting and looking after a new type of guest is difficult, but it's important to provide a great guest experience.
Investigate what would provide an outstanding experience for them, and consider if you can provide it.
Exceeding expectations begins from the moment they first get in touch.
What we've seen is that the strength of your relationship may be the difference between a guest cancelling, or simply delaying a trip to your property if their circumstances change.
You can set up friendly automated emails to keep in touch.
Additionally, look at what pleases them? Would a hand-written welcome note be an appreciated touch? A discount from a local restaurant that can deliver? A pre-arrival video call to talk through how to arrive?
Going the extra mile helps attract excellent reviews, repeat business, recommendations, and revenue.
7. What are their booking preferences?
Domestic travellers may have different booking preferences than your current set-up.
Review the options in your vacation rental software and channel manager - consider the preferences of your staycation guests.
How will they book their vacation - on your own website, or through local / niche channels?
Would they make bookings for long holidays, or would they prefer a short stay?
Would a more flexible cancellation policy attract more bookings?
Would they be incentivised to book if there was an extra gift included, eg a box of local produce?
At this time it is extra important to understand the needs of guests. Do you have anything to add to this list? Let us know, and we'll add it in.
---
If we can do anything to support your business, please let us know.
---
To continue reading this article Register for an account - it's free!
Register now
Already have an account? Sign in