Assistance Dogs in Self-Catering Properties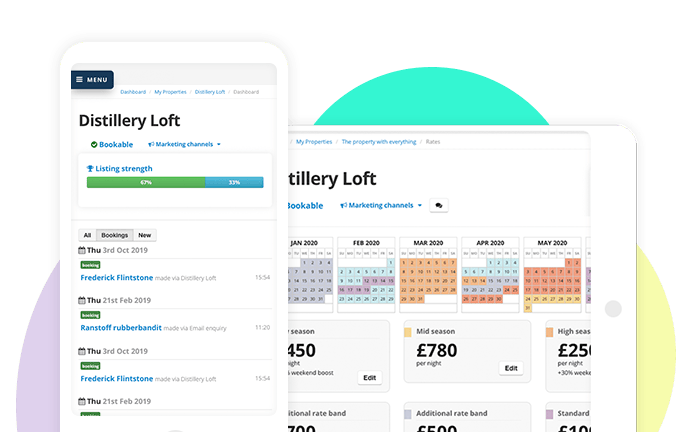 ---
Bookster works with experts across the industry to provide you with the tools and techniques you need to manage your holiday lets.

Read on for more information on assistance dogs.
---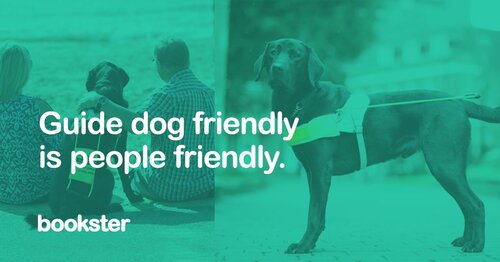 75% of assistance dog owners had been refused access to a service, such as self-catering accommodation, because of their assistance dog.
To continue reading this article Register for an account - it's free!
Register now
Already have an account? Sign in
A survey undertaken by Guide Dogs found that 75% of assistance dog owners had been refused access to a service, such as self-catering or holiday rental accommodation, because of their Assistance / Guide Dog.
But, in addition to complying with legislation, there are real benefits to welcoming guide dog owners to your short-stay property, writes Pamela Munro, Engagement Officer at Guide Dogs.
What's the UK law on Assistance Dogs in holiday let properties?
"Under the Equality Act 2010, guide dog and other assistance dog owners have the right to stay in holiday rental accommodation at no extra charge," says Pamela. "However, I have dealt with a number of cases where guide dog owners have been refused due to a no pets policy."
The majority of the time, it is simply down to a lack of understanding about what an Assistance Dog is.
Guide dogs are not pets - they are a vital support to their owners' independence, mobility, and well-being.
Will Assistance Dogs damage my property?
Guide dogs undergo up to two years of intensive training and they are under the close supervision and control of their owner at all times.
"They are trained not to climb up on furniture or cause damage to a property and its contents.
By turning away an assistance dog owner, you could risk legal action, as well as bad publicity or guest reviews."
What are the benefits of guide dogs in UK holiday homes?
"Like all customers, when a guide dog owner feels welcome in your short-stay cottage, flat or holiday home, they're more likely to become a repeat customer and tell their friends and family about you."
There are around 530 working guide dogs in Scotland and 5,000 in the UK as a whole, which is a lot of potential holidaymakers.
How can you recognise an Assistance Dog?
"Working guide dogs can be clearly identified by their harness with a reflective strip around the front, a reflective section on their lead that states 'Guide Dog,' and an ID tag.
Most access refusals happen when staff aren't aware of the Equality Act and guide dogs.
What can I provide to guests with guide dogs?
It may be helpful to provide some extras to your guests, especially if they were not travelling by car.
This could include a bowl, dog bed, Nylabone chew and some doggy waste bags, all of which would be appreciated.
Communicating that you welcome Assistance Dogs as part of your strategy in managing guests' needs will enable you to attract a loyal customer base, and their four legged friends.
For more information, you could inquire about staff training by emailing Guide Dogs.