Customer Questionnaire Summary 2022
Key Takeaways
Bookster asks for client feedback each year
We use customer feedback, reviews, & industry insights to plan new developments
96.16% of respondents rated customer service 'Very' or 'Somewhat positive'
69.23% rated the software 'Extremely', 'Very' or 'Somewhat user-friendly'
You can read feedback from previous years.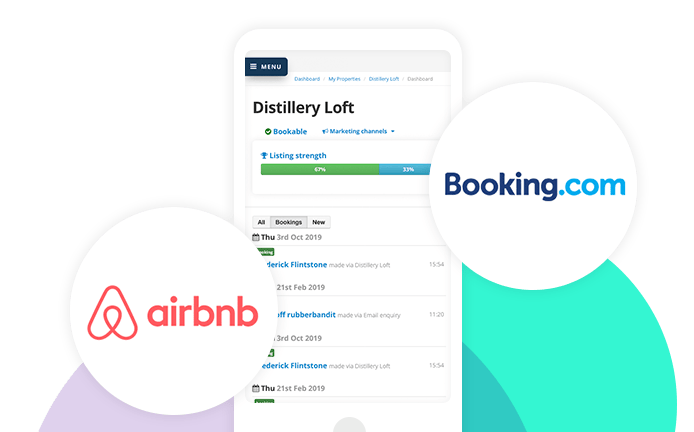 ---
Your experiences are important to how we develop Bookster. Each year we ask all our clients for feedback, which we use to help you attract more bookings, manage your guests and manage your bookings.

The 2022 feedback is now here.
---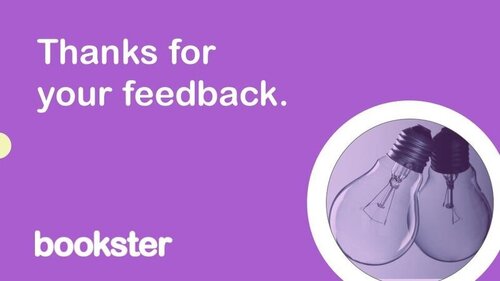 It's always heartening to read kind words of encouragement, and 2022 has proven to be a positive experience for clients.
Our clients feedback is just one aspect that we use when building our roadmap for developments. We focus on creating tools to attract bookings to your holiday lets, manage guests and manage your bookings.
This year we received more feedback than ever before, so thank you to everyone who responded with views, experiences and suggestions.
You can see how we used the feedback to build the Developments 2019, Developments 2020 and Developments 2021.
We go through each and every reply, and post the results here. So make yourself comfortable, and read our summary from 2022, and compare it to responses from Questionnaire responses 2018 and Questionnaire responses 2019 and Questionnaire responses 2021.
We know that we're not perfect, but we are working hard.
It's a delight that year in the question "Overall, how satisfied or dissatisfied are you with Bookster? 96.16% of respondents were Extremely satisfied or Very satisfied.
Summary of customer feedback 2022
Bookster has 3 main pillars:
A great experience for you through quality Customer service
Easy to use system
Stable and reliable system.
96.16% of respondents said their experience of our customer service team was very positive or somewhat positive. That's even higher than last year (93.75%)!
"Customer service is excellent. Fast response time and follow up."
"Really great help when you are stuck on something."
"Customer service is really top."
69.23% of respondents said that they thought the software was 'Extremely' or 'Very User-friendly', again, up from last year (62.5%).
"Really simplifies the whole booking admin, saves me loads of time."
"Simple, quick and easy to use."
"Keeping bookings together in one place very easy to use as well."
---
Common themes for feedback 2022
1. Live chat
"What could be better with Bookster?" "Live chat - used to be available."
We have removed the Live Chat button from the front page of Booksterhq.com.
However, Live Chat is still available on all other pages of booksterhq.com AND it is also inside Bookster, so please get in touch with us if you want to Chat with us :)
2. Help options
"I find it's not always clear where something is that I need to amend."
We'll be working on providing more information throughout the year to help you navigate around Bookster.
This will provide more help text, images and videos to support you when you're first getting set up, or are an established client.
In the meantime, if there is an aspect of Bookster that you need to change, please don't hesitate to get in touch with our Support team.
Watch this space!
3. Support new clients
"You could provide more visual clarity (e.g. and infographic) of the coming journey for a newbie to holiday letting."
Yes! We've been working hard on producing guidance for newbies to the industry and you've inspired us to do more.
In the meantime, check these out:
---
Product developments
We're thankful to everyone who suggested ways of working that they would like to have.
We use these in putting together our Annual Planning session, which feeds into our monthly planning sessions.
"Automatically filling repeat customer details, etc. would be useful."

"A flexible date search ie + or - 3 days to return better searches."
"Multiple bank accounts for payments."
We'll review these suggestions, along with the other feedback with the development team in our planning sessions.
For updates on our developments, check the Developments in our blog and the monthly change log.
Existing processes
There were some comments which referred to the way an existing process works.
"(I want the) ability to put in weekly and daily rates Eg £100/night and £600/week, ie you get 1 night free if you book a week."
Within the discounts section you can choose to discount a fixed amount or a %. In your example it would be a fixed price of £100 off for bookings of 7 days.
You can choose which dates you want this to apply.
This means you can create a discount of £100 during one period, and a different discount for the summer months, and a different one in October etc.
"(I want to) include blocked out periods in the filters as well as bookings so it's easier to cross check availabilities."
In the timeline view there is a button which overlays the calendar blocks, as well as the bookings.
"Why doesn't the booking system allow to ask the guest where they come from eg, Facebook, Google, Recommendation and so on..."
The booking form asks only the essential questions, that will enable your guest to make a booking with you.
This is part of the booking process which has been developed and tested to improve your conversion rates.
To request this information, you can set up an automated email that asks your guests this question, at any point AFTER the booking is secured.
In this way you can gather the information you need, without risking losing the booking.
"In the management side, the booking list could provide a list of arrivals in date order without having to go through the filters."
In the Arrivals report you can view all bookings in date order.
You can find the Arrivals report in the Bookings section along with your Timeline, Payments, Departures report and Insights.
---
The gems from 2022
It's always heartening to read kind words of encouragement, and 2022 has proven to be a positive experience for clients.
"I have had only a positive experience so find it difficult to recommend anything to improve."
"Just to say thanks for all the help I have received, its always really quick and very friendly!"
"Doing a great job, don't change what you are doing."
Thank you, as always, for all responses to this yearly questionnaire, as well as the ongoing feedback that you give us throughout the year.
---
The Customer Feedback is essential for us to plan future developments and provide new services throughout the year - making a better service for you.