Customer Questionnaire Summary 2021
Key Takeaways
Bookster asks for customer feedback each year
93.75% of respondents rated customer service 'Very' or 'Somewhat positive'
93.75% rated the software 'Extremely', 'Very' or 'Somewhat user-friendly'
Clients requested more channels: We are happy to announce Airbnb & TripAdvisor
Clients responded positively about our Support during COVID
You can read feedback from previous years.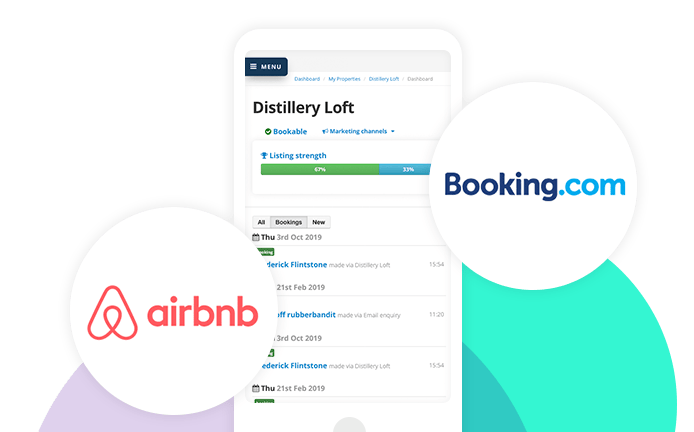 ---
We are always looking to improve to ensure that our software will help drive your business to attract more bookings, manage your guests and manage your bookings.

Take a look!
---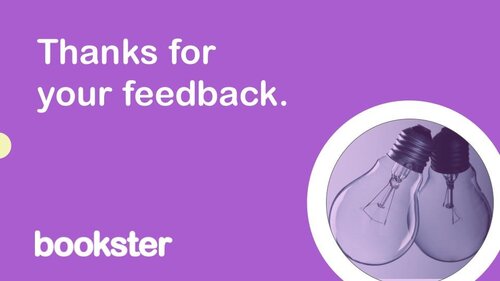 All support has been exceptional!
Every year we ask our clients to send us their feedback on our services. We focus on creating tools to attract bookings to your holiday lets, manage guests and manage your bookings.
This is just one part of our commitment to improving your experiences.
We received a mixture of responses, with a range of suggestions, comments, and glowing reports.
As always, we read through these carefully, and use your responses to help us build the developments of Bookster software and our services; which you can see in Developments 2019 and Developments 2020.
Grab a cup of tea and read through our feedback from 2021, and compare it to responses from Questionnaire responses 2018 and Questionnaire responses 2019.
Summary of customer feedback 2021
Bookster focuses on 3 main pillars:
A great experience for you through quality Customer service
Easy to use system
Stable and reliable system
93.75% of respondents said their experience of our customer service team was very positive or somewhat positive.
"Any questions or issues are resolved very fast with a great support team."
"Customer service/support is exceptional."
"Quick to respond to questions."
62.5% of respondents said that they thought the software was 'Extremely' or 'Very User-friendly', with an additional 31.25% thought it was 'Somewhat user-friendly'.
"Love the guest area."
"The 'product' is excellent!"
"It's a great booking system with calendars you can link into your own website."
---
Common themes for feedback 2021
1. Support hours
"It would be great to have out-of-hours or weekend support available."
Our working hours on Monday to Friday, from 9am-5pm GMT, to provide support to our clients.
2. Channel Manager options
"Access to more channels."
Thanks to your feedback we have been working hard to increase the variety of channels available in our Channel Manager.
In 2021 we launched the following 2-way API connections;
And we're currently working on 2 exciting connections to provide you with an even greater Channel Manager offer.
We'll be announcing these in the next few months.
We are also very thankful for the feedback on channel support and syncing changes to websites. We'll be using this feedback to improve the channel services we offer in Q1 2022. Watch this space!
3. Support clients during COVID19
We saw early on that our clients would need extra support during COVID19.
With this in mind, we put in place a number of developments including the Cleaning Buffer and created extra communications to support clients.
So what did our clients think?
"You have always been on hand to help, especially when some of the cancellations were more complex."
"Perfecto - amazing - Example - made it easier to move bookings and change balance due dates."
"All support has been exceptional!"
---
Product developments
As always, this year we've received a number of development suggestions.
Thank you to everyone who took the time to consider how we can improve Bookster to suit your business.
"Would really love to see - an availability search with at least a 3 day + or Minus."
"Also be great to be able to filter the timeline ie select all 2 bed 2 bath apartments."
"Would be nice to search for the property via the landlord's name too."
We'll review these suggestions, along with the other feedback with the development team in our planning sessions.
For updates on our developments, check the Developments in our blog and the monthly change log.
---
The gems from 2021
It's always nice to see good feedback, and 2021 has proven to be a positive experience for clients.
"Bookster is on hand and responds quickly, they develop the model, pro-active communication, issues resolved quickly, site build is a strength, search heroes and landing pages are essential to our business."
"We like the automation of emails as it takes the hassle away."
"Adam at the Help Desk is just excellent!"
"(Web)site build is a strength, search heroes and landing pages are essential to our business."
Thank you, as always for all responses to this yearly questionnaire, as well as the ongoing feedback that you give us throughout the year.
This feedback is essential for us to plan future developments and provide new services throughout the year - making a better service for you.
---
Do you need help managing your holiday rentals?
Bookster is based in Canada and Scotland, with clients globally.
We know that it requires time and effort to manage your holiday homes, and want to make your life easier.
Our ethos is to create good experiences - your experiences, your guests' experiences, your teams' experiences, and your owners' experiences.
That means we listen hard to your needs and work hard to provide strong reliable software, backed up with excellent service.
If you would like to talk further, drop us a line.
You can register now for free, request a demo, or give us a call to talk about what you need.