The Bookster booking experience
The experience of booking a holiday rental should be easy and that is what Bookster seeks to achieve.

Read on.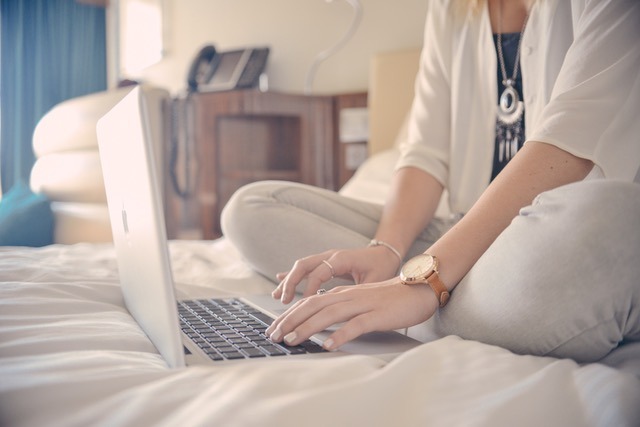 Make a booking - pick dates in the responsive booking calendar, agree to terms, select options, reserve the property, and make a deposit.
Confirmed - the guest sees a summary page and gets an email, both with a link to the secure password-protected Guest Area.
Guest Area - view and interact with the booking (e.g. make payments, get property access details).
Bookster has a clear philosophy for the booking process grounded in the best possible guest experience.
Instant booking
A booking should be confirmed by the actions of the guest, not by the property manager.
This is not something that all property managers like to offer but from a guest's perspective is critical.
If a guest can't book their holiday on your website, they will head back to Google faster than you can say "turnaround!".
Easy on any device
Guests should not have to get their laptop out to book your holiday rental.
It is highly likely that more than half of your guests are browsing your website on a mobile device of some description and need a responsive website that will work on any device.
Clear correspondence
Transactional emails are functional, should be clear and direct the guest on their booking journey.
Bookster provides simple, branded options:
Booking confirmation
Payment requests
Damage deposit requests
1-day pre-arrival welcome emails.
Bookster does not allow property managers to specify fully custom emails.
If the guest is being asked to do too much (understand a poorly worded, overly long, incoherent email) in one chunk, their booking experience will be degraded.
A poor email can lead to many more interactions with the guest that drive your guest crazy before they have even stepped foot in your property.
Simplify ongoing interactions
The guest needs to know where to go back to for viewing and updating their booking.
This place should be easy to get to and easy to use when they do get to on any device.
Bookster has a "Guest Area" to perform that role. It is one of many features of our Property Management and Holiday Booking System designed exclusively for holidays rentals.
Marketing email tools
For property managers wishing to build relationships with guests, there are options to use the Marketing emails tool.
This uses bookings information to send personalised messages to guests pre- and post-arrival, post-departure, and for newsletters. We've recommended 4 Guest Emails that can really help to improve your guest experience. We can help you set up your email journeys, which will send out automatically.
If you would like more information on how our tools can support your business, don't hesitate to get in touch, or request a demo.