Responsive Calendar Widget
Key summary
The new Calendar Widget is live
The Widget was built in reponse to customer and developer feedback
Optimised: Responsive, Mobile-friendly, Fresh interface, Attractive
Adjustable for: Desktop computers, Tablets, Mobile phones, Screen-size
Important for increasing bookings and reducing abondoned bookings
Log into Bookster to retreive your Calendar Widget code.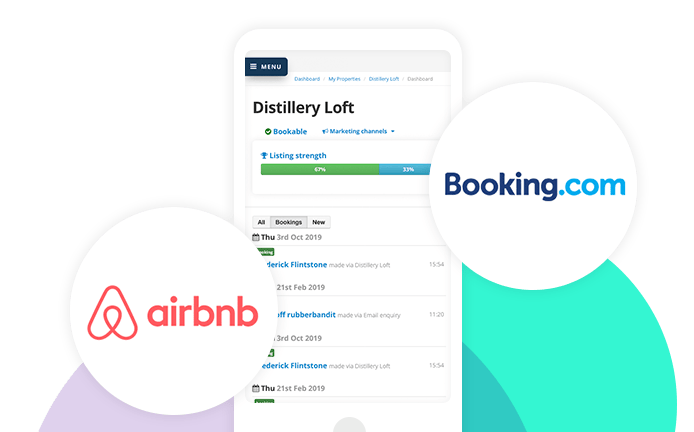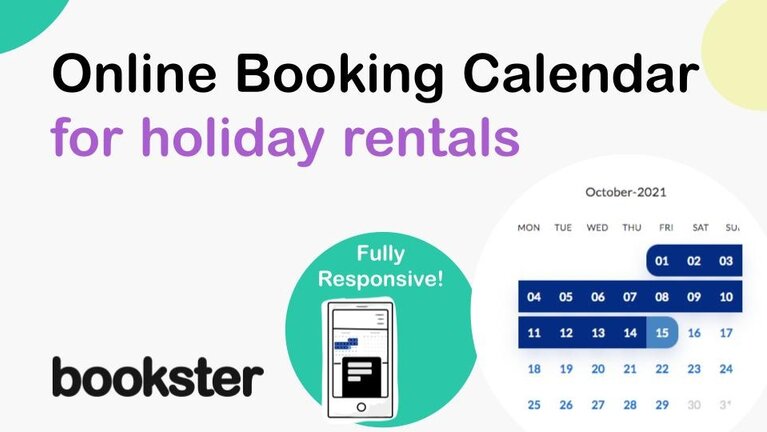 To ensure that you attract bookings and revenue, your website must be usable on mobile and tablet devices, as well as desktop.
We're dedicated to providing your guests with a great booking experience, no matter what website you use.

Find out more!
New! Responsive Online Booking Calendar for holiday rentals
We have developed a new Online Booking Calendar for holiday rentals (sometimes known as a booking engine) in response to web developer and customer feedback.
This calendar will display live availability on your website and take direct bookings.
This is all part of our goal to help you maximise your efforts to attract bookings to your holiday lets.
What's changed in our Online Booking Calendar?
Our Online Booking Calendar has now been designed as a Javascript-based calendar widget.
This cutting-edge technology is responsive, which ensures that the calendar looks great on all devices and window sizes.
The bookings calendar will automatically adapt! If your guest is booking on a desktop, a laptop, a tablet, or a mobile phone; we're presenting your bookings screens in the best possible way.
The new calendar is optimised to be:
Responsive
Mobile-friendly
Refreshed interface with a modern look
Attractive across all screens
The new booking engine will adjust to:
Desktop computers
Tablets
Mobile phones
Screen-size
Why is this change so important?
Mobile search and bookings have increased dramatically, especially in the hospitality industry, and this trend is set to continue.
To ensure that you attract bookings and revenue, your website must be usable on mobile and tablet devices, as well as desktop.
A mobile-friendly calendar will affect your Conversion rates:
Fewer Abandoned bookings
Less friction and fewer barriers during the booking process
Increased Mobile Conversion
How can you use the new Booking Calendar?
To use the new Online Booking Calendar, simply log into Bookster to retrieve your new code. Go to your property and click the 'Calendar widget…' link.
---
If you'd like more details on how Bookster can support your business, please don't hesitate to contact our team.
We support holiday let businesses, from caravans to castles and everyone in between.
Our tools have been built to reduce the time and effort required to attract and manage guests, and manage your business.
But it's not all about the tech.
Our support teams provide world-class support to help you. This starts from getting your properties set up in Bookster, to working with channels like Booking.com and learning and using our tools.
Get in touch today!
Read more...
Hide