Attract more self-catering bookings with book direct tools
Key Takeaways
Attracting bookings can be through your website or through channels, eg Vrbo
Your skills, budget, team and your holidat rental software all play a part
Bookster provides direct booking features for your website
SEO Tools eg. our Book Direct tool are essential to improve website visibility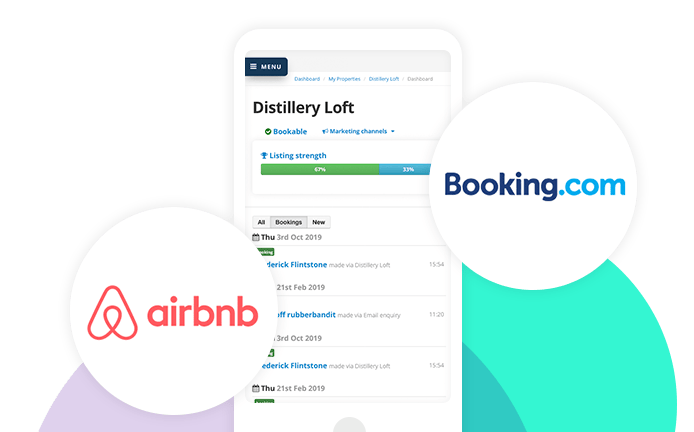 ---
Bookster continues to add support for property managers to attract more bookings whether that's direct through phone, email, or your self-catering website.

Take a read!
---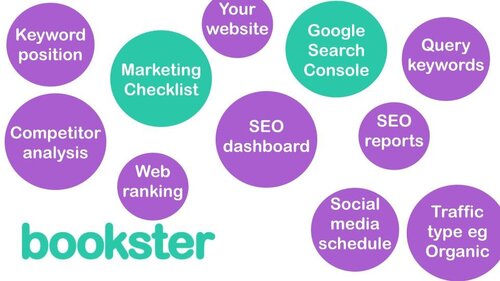 Bookster is the first holiday bookings system to fully integrate specialised Book Direct tools.
How to attract more bookings to your self-catering business
New strategies are emerging for how to attract bookings to your holiday lets and encourage guests to book your self-catering home.
The strategy you choose will largely depend on your:
---
Breaking it down to basics you could attract bookings:
made directly with your self-catering property business; OR
through an intermediary, such as Booking.com and Airbnb
Bookster supports both strategies.
---
Using an intermediary
This post is about attracting direct booking but you can read more about how we work with channels eg Airbnb and Vrbo.
---
Attract Direct Bookings with a holiday bookings system
If you're looking to take direct bookings on your website, including Bookster websites, we are here to help.
We have added to our extensive suite of tools to help you attract direct bookings.
The most exciting development of this year is our new Book Direct tool, which offers a fully integrated service:
Personal dashboard with key insights
Insights from your own website
Keyword Reporting
Competitor analysis
And it comes with a personal introduction from an SEO and direct bookings expert.
---
Bookster is the first property management platform to fully integrate specialised book direct tools.
These provide property managers the tools to view and manage the effectiveness of your SEO and book direct strategy.
Now the Book Direct tool has been updated to show you even more important features of your book direct strategy, directly in your Bookster account.
Bookster Book Direct tool details:
A) Dashboard view
In the Bookster dashboard, you can now instantly see your latest website changes, in a handy new dashboard.
See your latest website changes:
Number of keywords in Top 30
The % visibility score
Up and down movement of your keywords.
B) Personalised Book Direct and Marketing SEO page
Within your Book Direct page, you'll now see updated SEO information, with extra no sign-in required.
Current and Historical keyword position
Number of pages from your website, visible to searches on Google!
Number of keywords in Top 10 and Top 30.
Looking at the tracked keywords for your website:
Your Average Position today and Previously
Your movement in position ↑ and ↓
Your keyword rankings
A detailed look at your rankings will help you understand and monitor what keywords you need to focus on using to change your position.
For each of your keywords view:
Volume
Competition
Results
Rank.
C) Marketing SEO Checklist
Do you want to improve your website ranking yourself, but not sure how?
No problem.
We provide a Marketing SEO checklist of the tasks that you should take to improve your website ranking.
A full breakdown of actions:
Step 1. Semantic core and keyword research Step 2. On-site optimization
Step 3. Mobile optimization
Step 4. Content strategy
Step 5. Off-site optimization
Step 6: Social media strategy Complete your tasks and achieve your SEO goals.
D) Search terms for your website
Do you know what your guests are searching for when they find your website?
View the query keywords and search terms that were used where your website was returned in results.
These results are taken from the previous month's activity.
This information is taken from the data stored in the Google Search Console.
E) Need more SEO and Marketing data?
No problems, we can help.
Access a full SEO breakdown!
Simply click the link to access the full SEO breakdown for your account.
We'll provide a detailed adjustable report with:
Web traffic and keyword data
Type of traffic (Organic, Direct, Paid etc)
Traffic through Google Search Console
Competitor data.
---
Attract more bookings to your self catering properties with Bookster.
If you'd like more information on how Bookster can help you attract more bookings to your self-catering properties, simply get in touch.
Our team is on hand to help you get started, and we'll be by your side as you grow.
Frequently Asked Questions
How do I increase my holiday bookings?

10 Tips to increase your holiday bookings


Create a reliable, professional website
Add trust signals eg, Logos
Use attractive photos
Use a software to manage processes
Promote your properties on channels
Permit instant booking
Build relationships with local businesses
Actively use social media to promote your properties
Provide attractive features for your target guests
Respond positively to enquiries and reviews.