Choose the best holiday rentals PMS software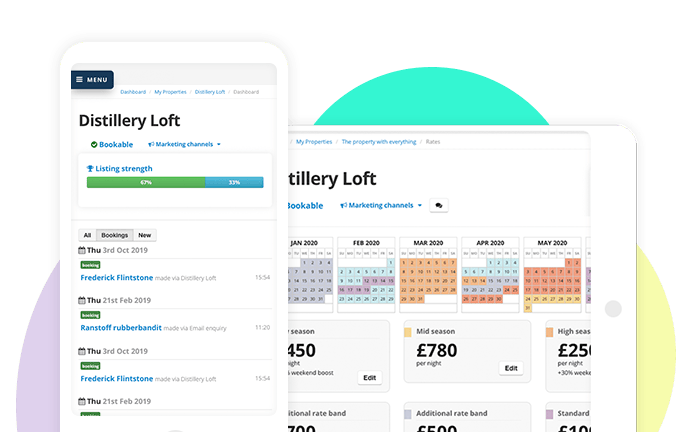 ---
In a recent Be My Guest conference in Carlisle, we gave a presentation on 'How to choose the best holiday rentals PMS software for your business'.

Read our presentation below.
---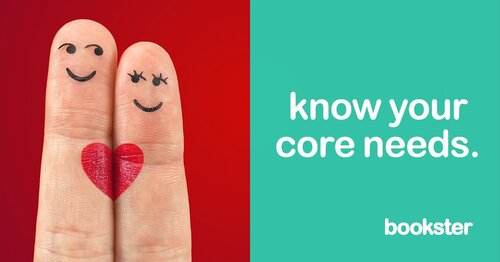 It is important to work closely together, build relationships, and together, you'll grow.
In response to requests for a copy of our presentation, we've it detailed below!
These are some of the main questions to consider when deciding how to choose a self-catering property management system.
1. Know the ideal user of the PMS
The first point to understand is that there is no perfect software for everyone. And understanding this can help a lot in your decision-making process.
Software is designed around the needs of existing customers, borne from the views and experience of individuals inside the company and the external factors affecting that company and the industry as a whole.
Types of holiday rental property
Some companies provide tools for different types of short-let properties, investing resources creating tools for hotels, or caravan sites, or managed apartments.
If you have these types of properties in your self-catering portfolio then great! You will benefit from the investment made in developing these tools.
However, you may specialise in vacation rental properties with flats, cottages, apartments or even castles.
So you'll need a PMS which is investing in tools that support these business needs.
Types of strategic direction and tasks
Some companies provide tools that specialise in certain strategic direction, or the tasks that they need to undertake.
This means the developments they create will be focused around those tasks.
We do this and focus on attracting bookings, managing bookings and managing guests.
| So the first question you need to ask the software company is "What type of client will best benefit from the features that you offer?" If it's not a company with your type of properties or strategies, then move on.
2. Know the PMS cost
Charges and charging structures vary wildly and it's important to know how these will be before you get started.
Some software providers charge a Set-up fee:
This is a way to ask for your long-term commitment to the service.
Software companies often invest in your training, and don't want to lose money from agencies leaving within a few months following the training.
Other software providers don't ask for Set-up fee.
Some companies charge a monthly fee:
This monthly fee can be a fixed price per month or a commission based on the rental income.
Or a mixture of both.
How your company wants to pay for services depends entirely on business needs.
For some property management companies, it's important to plan ahead by knowing exactly what you are going to pay, month in, month out.
However for companies with a variable income over the year, so it may not suit to pay the same amount of fees in the high season as in the shoulder season when there is a lower revenue.
It all depends on your business needs.
| So the question here is to ask upfront "What are the charges and the charging structure?" It's important to know upfront what your agency will be paying, because with charges, there are rarely any good surprises!
3. Know the PMS company
The holiday let industry is changing at an astronomical pace.
It makes it an exciting place to be working in!
But for this reason, you should ensure that you work with a software company that understands that.
It's key to find software that is making developments to help your business grow both now and in the future.
So how to find this out?
One way to know this is to find out what roles and values the company has.
A company which is made up of 75% salespeople will have a great sales patter but is unlikely to be making many developments for your future.
So this is your chance to be a secret squirrel!
Ask how the company is structured and what developments they have made in the last year.
This will help you see if the software is stagnant, or being actively developed.
Take a look at their Linkedin page to see what they have been doing and the structure of the company - is it all sales employees, or do they invest in technicians and a web development team?
| So the question here is "What do they value - sales, sales, sales or are they making an investment in your future?"
4. Know your core needs
So I said at the beginning of the article that no company is perfect.
I'd like to go one step further.
There is no company out there that is completely aligned with your exact needs, wants and processes.
Why is this?
If you look at your business you'll see that your business is as individual as your fingerprint.
The direction your agency is going in and the decisions your team makes will be different from every other holiday letting company out there.
And that's what makes working now so interesting!
But this diversity also means that a PMS cannot be completely in alignment with all the needs of all the holiday rental businesses.
So how can you find the perfect PMS?
Make a list and then focus on finding software that meets your priorities, and put to one side the features and the tools that aren't vital for growth.
| Then ask the company "Can you meet the needs of my priorities?"
5. Our final piece of advice
Finding a PMS software provider is like any great relationship.
It will never be perfect.
It won't do everything you want.
It won't do everything how you expect it to do it.
But like any great relationship, when you find a company that you like, it is important to work closely together, build relationships, and together, you'll grow.
---
Contact us if you'd like to discuss any aspect of our Holiday Rental Property Management System, Channel Manager, or Web services.
It's all designed for managers and agencies in the vacation rental industry, and we're always happy to discuss your business needs.