April 2019 release notes
Yield Management - reduce your prices for late bookings to fill empty properties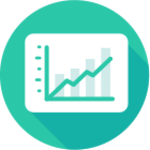 The April release see us release (beta) the ability to reduce prices automatically for unsold properties. There are some updates to our Booking.com integration with regards to the content API as well as numerous bug fixes and smaller updates.
Reduce prices... from X days out to a maximum of Y% as arrival date approaches
Major changes
Minor updates and bug fixes
Fix the Booking Timeline view, changing "Wk1 Wk1 Wk1 etc." to be "1st 2nd 3rd etc."
Fix a problem where card charges would show up even when zero.
Various improvements and bug fixes on Owners Statements.
Add a warning to Bookings that are no longer connected to the OTA via the Bookster Channel Manager.
Improve how Bookster syncs with our Customer Reviews partner Feefo when old reviews are deleted.
Arrivals Report: show preparation notes in mobile view.