Support for property managers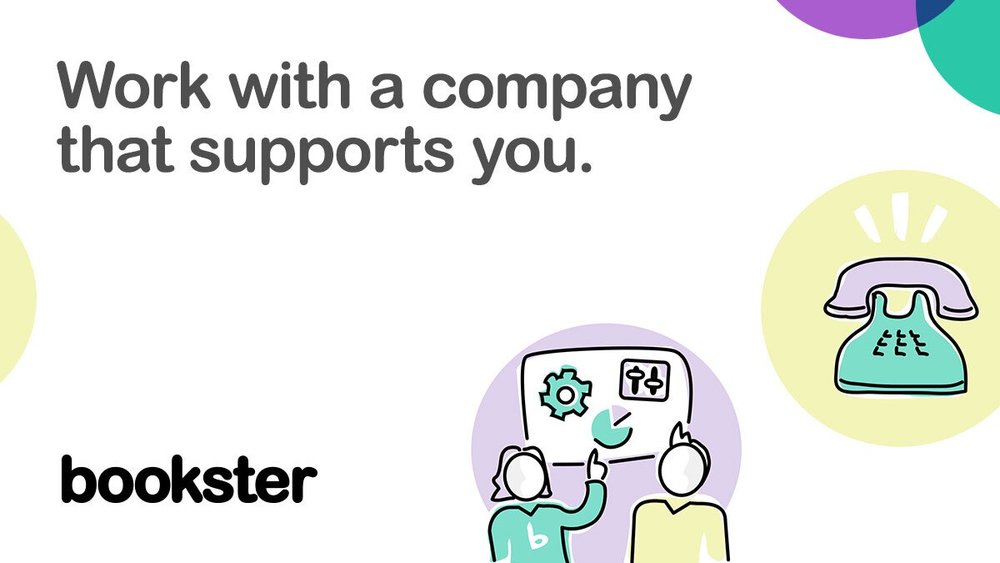 Are you looking for great service and support? Bookster can help.
Work with a software company that supports you
Working with a company that supports your business is vital.
So we made this our mission.
At Bookster, we support you from day 1.
We provide onboarding sessions to teach you how to use the tools, and we'll upload your property data - all free of charge.
Our team is here to answer your questions, with a sprintboard to monitor progress on your technical developments and live chat for instant support.
And of course you can always give us a call, attend our training sessions, or arrange a meeting with us.
Our dedicated customer service is one of the reasons our clients love working with us.
We're here to help - because we believe your experiences matter.
Try Bookster for Free at BooksterHQ.com
Everything you need to grow your holiday rental business.
Setup a demo