June 2019 release notes
Link to your own Bookster search engine to allow booking across all your properties.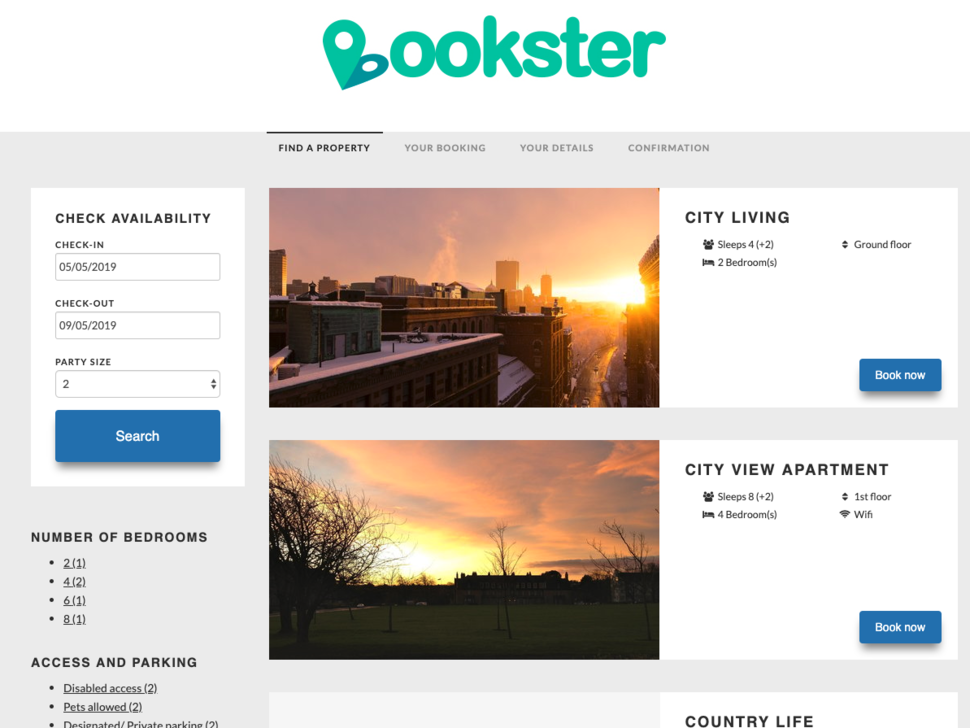 Place a 'Book Now' link on your own website to go to fully branded searching across all your vacation rental properties.
Integrate with Bookster: get a link to your Multi Property Search Engine
Major updates
Minor updates and bug fixes
Holiday Rental Channel Manager: Fix a problem where the person requesting to join an Exclusive Channel would not be remembered correctly.
Owner Statements: add Owner income on a per-booking basis to Statements.
Allow rel attributes within WYSIWYG editor UI for blog posts etc.
Change default late booking offset to two days on new Bookster Subscriptions.
Booking.com: improve content syncing behaviour.
Improve updating of subscription payment details in Bookster.
Fix a problem with the "Damage Deposit not set" booking filter.