How to choose the best 1st photo
Key Takeaways
The 1st photo for your listing has to work, very hard
It's usually the thumbnail on channel listings + the first image on your website
Tip 1: Show the part of your property that guests are going to love
Tip 2: Help guests see what they can enjoy while at your home
Tip 3-4: Make it a strong image and in High quality definition
Tip 5-6: Use good lighting and Create a wow moment.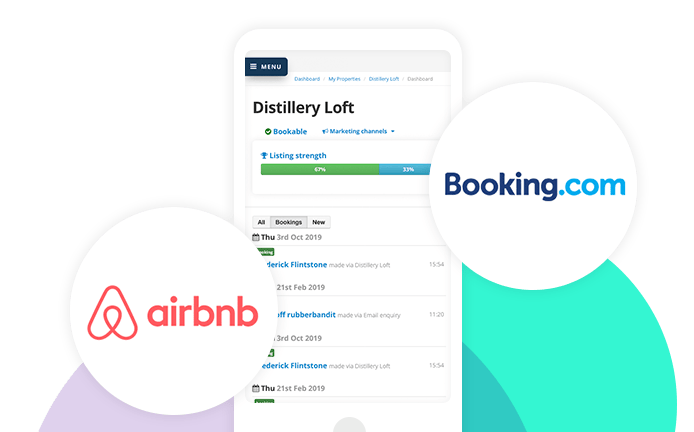 ---
It's worth taking time to choose the 1st photo in your property listing. Let's help you choose the best one.
---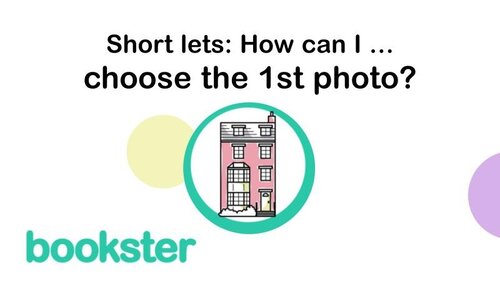 Show the part of your property that guests are going to love.
At Bookster we're here to help you work through the challenges of attracting bookings, managing bookings and managing your guests' needs.
Let's take a look at a small but vital part of attracting bookings.
Your 1st photo.
Choosing the 1st photo for your property listing.
When you first created your holiday rental listings you uploaded your photos and chose which photo should be first.
Today we're focusing on this little, but very important photo.
Why is this so important?
You may not know this, but this photo is your hardest worker.
Your photo on the Channels
The 1st photo is usually the thumbnail image shown on the channel listings.
How does that photo compare to your competition on the channels like Airbnb or Booking.com?
Does it give the best impression of your property?
Would potential guests look at that photo and want to book with you?
That tiny thumbnail photo needs to communicate so much to your potential guests; it needs to make them want to click on your listing - more than any of your competitors, and find out more about you.
If you go to the channels and your 1st photo is different, don't panic.
The channels often make their own decisions about which photo to use first.
They base this on customer behaviour and change this now and again to test what gets most clicks.
Your photo on your holiday rental website
The 1st photo often the first image that guests see on your website.
Have you checked recently to see how it looks?
What impression are you making?
Recommendations
Here are our recommendations for your 1st photo:
Show the part of your property that guests are going to love
If you have an amenity, like a Swimming Pool, that you know your guests will love, or guests have told you that they love, then consider putting this as your 1st photo to separate yourself from your competition.
Help guests see what they can enjoy while at your home
If the view from your property is the killer feature that separates you from everyone else, then consider using this.
Make it a strong image
One strong feature is more eye catching than 5 small things, that will become miniscule in a thumbnail.
Use a high quality photo
Investing in professional photos is worth every penny.
Take the photo in good lighting
You're looking for natural light, sunshine, and an airy feel to your photos. A shot taken at night or in dark conditions won't have the same effect.
Create a wow moment
Not everyone can create a wow moment, and that's ok. But if your property has the wow appeal, jaw-dropping feature or amenity, then that sounds like a winner.
---
Choosing the best 1st photo for your holiday rental listing takes a little patience and thought so it works hard to get the bookings you want.