Case Study: Aberystwyth South Beach Apartment
Key Takeaways
Mike started in hospitality in 2021 using Airbnb
Mike wanted to advertise on more channels, he looked for a software solution
The apartment attracts guests thanks to its stunning views of the Irish Sea
Mike now advertises using Bookster channel manager on Airbnb and Booking.com
You can book direct through his website.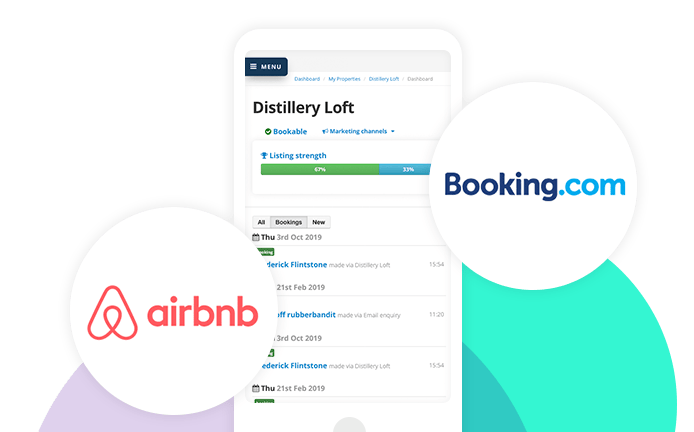 ---
We talked with Mike how he got started, and his experiences of working with Bookster, managing the bookings for his stunning beach front self-catering apartment in Aberystwyth and attracting bookings through the channels.
---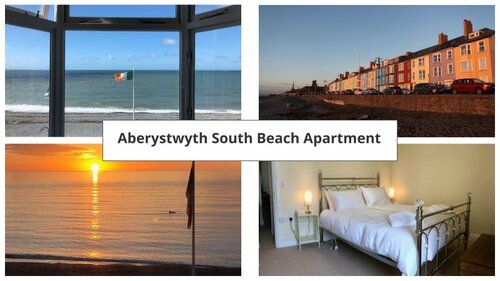 I got one particular gem that has helped me tremendously and that is the Rates calendar.
Here I can make different rate bands; low-season, bank and school holidays.
Case Study: Aberystwyth South Beach Apartment
Mike, director of Aberystwyth South Beach Apartment joined Bookster in 2022, and manages and attracts his bookings using Bookster and the Bookster channel manager.
1. Who is Aberystwyth South Beach Apartment?
Stunning Aberystwyth South Beach Apartment is a self-catering, two-bedroom apartment in Aberystwyth.
It is a single property managed by its owner and is advertised on both Airbnb and Booking.com and managed through Bookster.
2. And what makes you different?
The property's position is what makes this two-bedroom apartment located on the seafront, offering breathtaking views of the Irish Sea so attractive.
The uninterrupted panoramic vistas create a serene and picturesque environment for guests.
But this rental unit is so uniquely situated on the terrace that it also provides views from the kitchen and second bedroom looking towards the east that take in the iconic Trefechan Bridge, which spans the Rheidol River.
The bridge's architectural beauty, combined with the river flowing beneath it and boats moored in the cutting, adds another element of charm and visual interest to the scene.
There is a good quality pair of binoculars available for guests.
Constructed primarily during the late 19th and early 20th centuries, South Marine Terrace is characterized by Victorian and Edwardian influences and the apartment has high ceilings and a bay window that even in bad weather makes for a holiday watching the waves crash into the harbour breakwater.
This apartment truly stands out for its exceptional features, offering a luxurious and comfortable living experience.
The inclusion of high-quality white cotton bedding enhances the overall ambiance, providing a soothing and restful environment for a good night's sleep.
The well-equipped kitchen, complete with modern appliances and top-market utensils, elevates the cooking experience to new heights.
Whether you are a culinary enthusiast or simply enjoy preparing meals, this kitchen offers convenience and efficiency.
The attention to detail in providing these amenities demonstrates the commitment to ensuring the residents' comfort and satisfaction, making this apartment an exceptional choice for those seeking a truly worthwhile living space.
3. How long have you worked with Bookster?
I have been with Bookster since November 2022. It was through word-of-mouth that I discovered Bookster whilst chatting to a farmer in mid-Wales.
4. What did Aberystwyth South Beach Apartment need when you were getting started?
I managed the property with Airbnb for one year and proved that it was viable.
From the onset I have had only 5-star reviews and quickly became a super-host, currently 56 five star reviews on Airbnb.
However, there were gaps and I chose to broaden my advertising to include Booking.com, but I needed synchronised calendars to avoid double bookings - enter Bookster!
I am new to the hospitality industry. Having been at sea nearly 40 years, never working a day in my life on land - I chose the short-term rental market as a way to reduce my sea-time - and my time away from home and family.
This has been aided by Starlink providing me with reliable fast internet mid-ocean.
I needed a lot of help to get me started with filling in the parameters required by Bookster, but Bookster provided me with one-to-one tuition as I strapped myself to my desk in bad weather.
5. What features of our product have helped Aberystwyth South Beach Apartment?
The feature that I needed from Bookster was the synchronised availability calendar - which is exactly what I got.
6. What have you been most impressed with?
I got one particular gem that has helped me tremendously and that is the Rates calendar.
Here I can make different rate bands; low-season, bank and school holidays.
I have it set up for minimum 3-night bookings but with the calendars I can spot the gaps and squeeze two days stays at a lower rate to attract late decision makers and fill in gaps.
7. So what's next for Aberystwyth South Beach Apartment?
I need to spend more time researching 'what to do in and around Aberystwyth'.
I used to have automated messages to guests but have stopped that and instead have prepared messages and a log of what I have sent to guests - messages include; address, check-in information but also 2 months before guests arrive I send them suggestions of the good restaurants worth booking ahead.
Later I inform them of other good restaurants that you walk into and get a table along with some pubs and music venues.
If there are children then I will also send suggestions of activities and places for families to visit.
8. How can a guest book a stay with you?
There is no presence of the apartment on any social media platform - perhaps I will explore this in the future, but for now I feel the property is fully booked as it is and guests are returning.

I have a Bookster instant website page, which you can make direct bookings at a lower rate, or you can contact me directly on aberholiday@gmail.com
I like to keep things simple.
---
Aberystwyth South Beach Apartment has used Bookster property management software since 2022. The team have used it to manage their bookings and offer outstanding guest service.