Questions to ask during a Short Term Letting Software Demo
Key Takeaways
A demo is a crucial moment to gether information about software companies.
Ask questions to cover:
Current customers, Software Uptime, Customer Service,
Onboarding and Training, Tools and Features,
Competition, Updates, Pricing and Trying it yourself.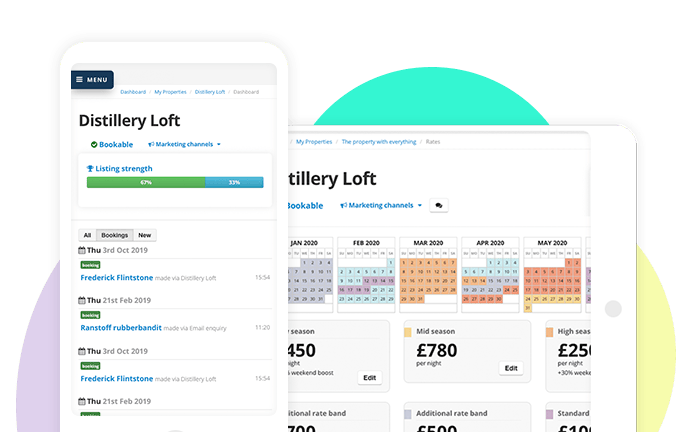 ---
Choosing a software for your short term let is a big deal. How it works and how it supports you will be significant for you, your team and your guests.

Our sales team share 10 questions you should ask on a demo with Short Let Software Companies.
---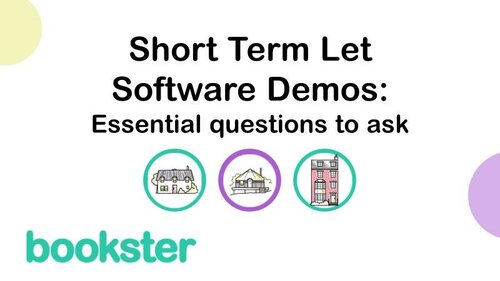 Asking the right questions on your demo with a short term let software company will help you gather the information you need to make a big decision.
Don't forget these questions during your Short Term Letting (STL) Software Demos
Choosing new STL software takes time. Use your time wisely to gather the information you need to make the right decision.
Our sales team share their top questions that you should include in your demo.
1. Who are your customers?
Short Term Letting software is built and developed over time, often on the feedback and needs of existing customers.
Understanding the types of clients the software company currently support will give you an insight whether the software develops features that fit the needs of your business.
2. What is your Uptime?
Uptime is a measure of how available and reliable the service is.
It gives a hard figure of when a service (the software) is performing as it should. 'Downtime' is the time when the software is unavailable.
Your software company should be transparent about the Uptime. During Downtime your business may not be able to take bookings, send automated emails etc.
3. How will your software help me do 'name of your important activity'?
All software companies are different, and will all have different methods to help you achieve your goals.
If you're considering starting with a new software, or change software companies, there may be some processes that you'll have to adjust.
To help reduce frustration, ask what the processes can look like with the software, rather than looking for an exact replica of what you're already doing.
You may just find a quicker, easier way that suits you and your business better.
If you're thinking about your processes, we generally break down services into three core areas:
Attract bookings (via a Website, via channels eg Airbnb using a Channel Manager etc)
Manage guests' needs (Communicate with guests, take payments, vet guests, collect reviews, etc)
Manage bookings (View bookings, Change bookings, Create Financial reports, etc)
4. How will I be Onboarded?
Changing to use a new software can be complicated, so you'll need a helping hand to get started.
And when new services become available, you and your team may need training to maximise the benefit for your business.
So some aspects to consider are:
Cost
Options for extra training for new staff or new features
5. How will you Support me?
Every business has questions and problems and will need the help.
A failure in this area can lead to frustration and big problems.
Dig into:
Working hours
Language
Ways to contact Customer Service eg, Phone, email, Slack, chat.
Turnaround times for help.
6. What tools will help my team / help me do each of these tasks?
You will need tools to help manage specialised tasks within your short term lets.
Software has tools that allow you to allocate user roles, with secure access and specialised features for each member of your team.
If you're managing your business solo, you'll need tools to help you work on each part too.
7. Why should I choose you?
There is competition for your business, why should you go with them?
Guaranteed to put any sales person to the test, this question isn't about software companies criticising their competition.
Employees of software companies have insight across the industry, and will be able to share what makes their software more suitable for your business.
8. How often are improvements made?
Software must be updated regularly.
The basics are bug fixes and updates to keep up with security changes but it should also reflect trends and legal changes in the industry to help you maximise your business results.
Find out how often it is updated, and what recent changes have been made.
This will also help you see if the software fits with your business.
9. Can I try it?
This is a tricky one.
Some software companies allow you to register and sign into your own account, to give you access to a basic version of the tools.
This is to help you see if you get a good feel for the software before committing to paying a fee and changing your business to use this tool.
Other companies don't permit this, as they want to provide training before giving you access.
10. How does the pricing change if I grow my business?
The type of business that you have will play a part in how pricing works for you.
As every software company has different pricing models, you should consider not only what the price looks like now, but also how it will be when your business grows.
Growth can happen in different areas:
If your short let business is one or two properties, with no plans for expansion, then you'll be looking at maximising revenue.
If you plan to grow your business by increasing the number of:

properties that you let
team members
property owners
So when you're looking at the price, consider what your plans are for the future and how that may affect the price.
---
Choosing a short term let software is a difficult and time-consuming task. Use these questions to help you get the answers you need to make the right decision.