How should I advertise my holiday let?
Key Takeaways
There is not just one way to advertise your holiday let
The best option for you depends on you, your vacation home, and your guests
There are various costs: Free, Paying per booking or Paying a fixed amount
You can choose to use Social Media, PR, Pay-per-click, Word-of-mouth,
Listings Sites (or Marketing Channels), your own website, Newsletters.
Don't be scared to try something new. We'll be here to support you.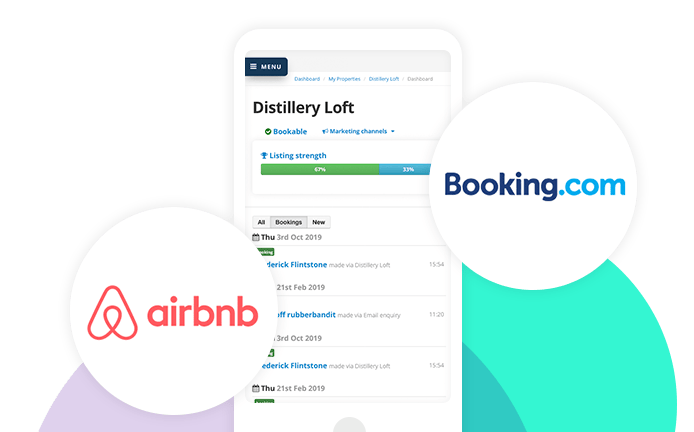 ---
Are you new to vacation rentals, and want to advertise in the right place? Read our introduction to getting started.
---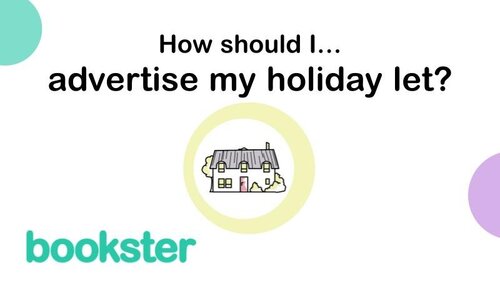 The best place to advertise your holiday let will depend a lot on your property, your business, and your guests.
Deciding how to advertise your holiday let is a significant decision process for attracting the right guests to your holiday home.
Bookster provides tools and services to help you attract bookings to your holiday home and support you along the way.
So where should you start when you're thinking of advertising your holiday let?
Often property managers start at the endpoint - and list the places that you can advertise.
However, we'd suggest starting with your business, your holiday home, and your guests.
If you want to attract the right guests to your home, you need to know where your guests are going to be looking.
There is no point in advertising on Pinterest if you want to attract business guests to your 1 bedroom property next to the business center.
And likewise, it will be difficult to reach international tourists wanting a 2-week yoga escape by advertising in a local newspaper.
So here are the first two important steps:
How should I advertise my holiday let?
Who are the right guests for your property?
Where do your ideal guests look when booking a holiday home?
Which options fit with your budget?
And this leads us onto the next section, costs.
How much does it cost to advertise a holiday home?
There are different financial options to suit your business:
Free
Fixed price
Fixed price per click
Commission per booking
Let's break those options down.
Free is the magic word that gets attention.
What do you get for free?
It depends what you consider free to mean.
In some of the examples below there is not a financial cost, there is the cost of your time, and you need to take that into consideration too.
There are also listing sites that offer free advertising - with no charge for bookings, and those that offer free advertising with a charge for bookings.
Let's look at these next.
Advertise holiday homes on listing websites (for free or for a cost)
Rental listings sites or marketing websites are websites run by external companies that will promote your properties, and take bookings or direct guests to book on your own website.
Listing websites are all different in the following ways:
Attract different types of guests:
Families
Business guests
Solo travellers
International guests
You may want a mixture of visitor types, to meet your business needs. For example attracting business guests during the week, with couples taking a city break at the weekend.
Listing costs:
Free listings with a % commission on bookings
Free listings with a fixed charge per booking
Monthly or annual fee with no cost per booking
Cancellation terms and Policies that affect you and your guests.
At Bookster we work with over 60 listing sites, also known as marketing channels, to help you attract the right guests.
What marketing listing sites are good for vacation rentals?
The vacation rental industry has grown, and with that growth comes a plethora of listings sites or marketing websites.
There are
Each has its own areas of strength that can help your business.
When you choose which company you want to work with, you should do your homework first to understand their charges, target audience, and rules.
Other places to promote your holiday let
There are other options out there that may have a cost, either financial or time.
Google Adverts
Facebook Adverts
Linkedin Adverts
Local newspaper adverts
Sponsorship of events or other marketing activities
Local business windows and noticeboards
Face-to-face meetings, eg Local and national business events
Travel and local towns social media pages
Business and travel online forums.
There will be different opportunities available to you.
The best way to find them is to keep your eyes open.
What do other companies do, both inside the vacation rental industry, and in other industries too?
What catches your attention?
What stops you in your tracks and makes you wonder?
Marketing is a game of capturing attention. Don't be scared to try something different.
Best place to advertise holiday lets
So where is the best place for your holiday let?
There is no short answer to this.
The best place to advertise your holiday let will depend a lot on your property, your business, and your guests.
And this may change over time. What works for you this year may change as your business, the market, or your guests change.
Be prepared to be flexible, and don't be scared to try something new. Experiment with a new technique, or a new listing site, and evaluate the results.
Did you get bookings?
Were they the right guests for you?
Did guests cancel?
What did each booking cost you?
Understanding the bookings you receive will empower you to make decisions about how to market your holiday let in the future.
---
Making the decision on where to market your holiday home(s) will depend on you and your business, and should be reviewed regularly to ensure you are using your time and money to obtain the best results.
No matter what options you choose, Bookster will support you throughout your journey, with tools to attract bookings and analyse your business results.