Tourism Renaissance 2021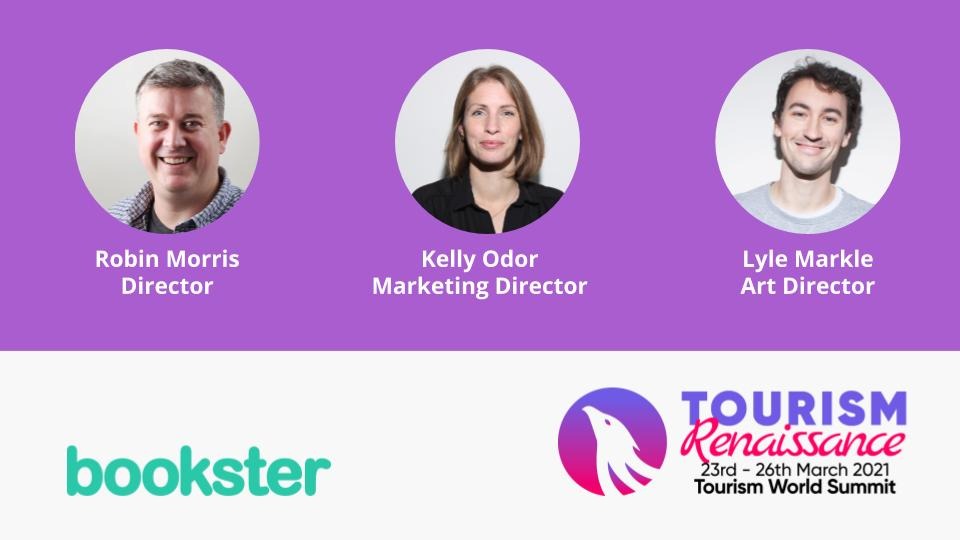 The team of Bookster will be presenting a number of topics at the Tourism Renaissance 2020 event. Find out more.
In March 2021 the Tourism World Summit will be hosting the Tourism Renaissance event and Bookster will be there!
What is the Tourism Renaissance event?
The Tourism Renaissance event brings together inspirational speakers from all corners of the tourism industry.
This event will focus on guidance and advice for rebuilding the tourism industry.
Each speaker brings their own area of expertise.
They'll be covering strategies, methods and ideas for how to improve and grow the tourism industry.
This is an ideal time to look at new strategies and ideas, as improvements implemented now can support property manager recovery.
What will Bookster be presenting?
We're delighted to have been asked to present a number of topics covering our areas of expertise. Join us!
* Robin Morris, Director:
Building relationships with suppliers: Business strategy
* Lyle Markle Art Director and Kelly Odor Marketing Director:
Familiarity in a time of uncertainty: Web design and Marketing techniques
* Kelly Odor:
Embrace your local market: Marketing strategy
---
How can you get involved?
The event will be a 4-day online event, so you can get involved from your own space.
There are opportunities to listen to the speakers, meet other attendees and visit the exhibitors.
When is the event?
23-26 March 2021.
How can you get your Tourism Renaissance ticket?
To buy your ticket, simply enter the Tourism Renaissance website.
For an instant 50% discount on your ticket, use the code TWSKELLO.
---
Strategies to help the recovery of holiday homes
We have produced a number of tips to help the holiday home managers which you can check out before the event. These include strategies to:
Other events for holiday rental professionals
Bookster will be attending and hosting live events throughout the year.
For more information on our events or activities, keep an eye on our blog and sign up for our newsletter.
Everything you need to grow your holiday rental business.
Setup a demo