Host 2020
Join Lyle and Robin from Bookster as they participate in the Host Conference 2020, in digital!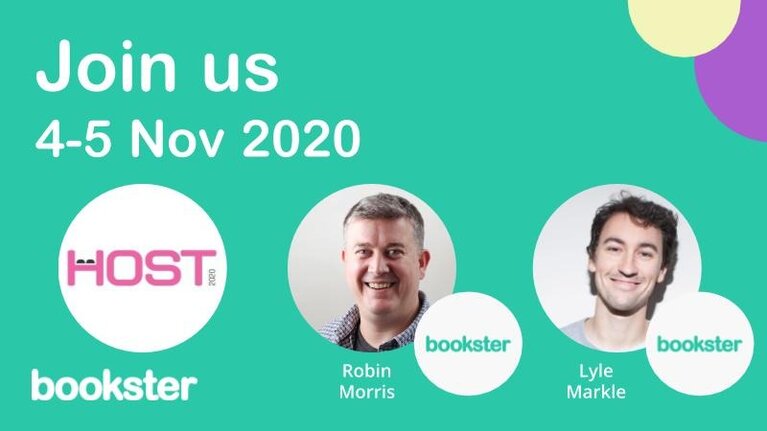 Join Bookster at Host Conference 2020 for holiday rentals
The team of Bookster property management software will be participating in a fireside chat and a live panel at the digital Host conference on the 4-5th November 202. Join us!
Following the success of the Host 2019 conference, we are delighted to be joining the panels of experts at the Host Conference 2020.
2020 event will be in a digital format, which means you can see even more presentations without the need to travel.
---
5th November, 1.30pm
Is self-certification of your property enough?
Robin Morris, CEO, Bookster (Interviewer) and Deborah Heather, Director, Quality In Tourism (Interviewee)
Robin and Deborah will be breaking down self-certification of holiday rental properties to understand just what is needed to protect owners, businesses and guests.
---
5th November, 1.30pm
How to increase conversion through streamlined visual content production
Lyle Markle, Art Director, Bookster and Jacopo Benedetti, Co-Founder, BOOM imagestudio
Jacopo and Lyle will be looking into the use of visual content to improve business results on your holiday rental website.
---