Meetup: Restart with Bookster Summary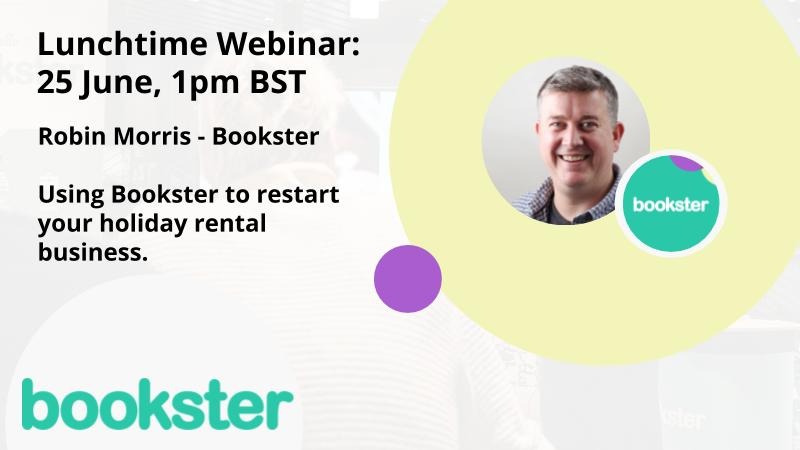 Robin from Bookster answered your questions and talked through the tools in Bookster to help you restart your business in 2020. Thank you to everyone who joined us!
Meetup: Using Bookster to restart your holiday rental business
As we're moving into the re-opening phase after COVID19, many businesses are looking for the optimum ways to attract new bookings.
Robin Morris from Bookster looked at the new and existing Bookster tools - to help you overcome the challenges to restart your business.
---
---
Restart your bookings after COVID
Our development team has been busy adding new developments to Bookster, to provide even more support at a time when you most need it.
Robin from Bookster presented new developments and reviewed the existing features which can support your business in the next phase of COVID.
See how you can use them to:
If you're already a Bookster client, or you're looking for a platform that can help you attract bookings, then this video is perfect for you.
Everything you need to grow your holiday rental business.
Setup a demo
Vacation rental webinars
We've attended and hosted a few webinars recently, check them out:
Our next event is looking at the hottest market data for all bookings up to June 2020 - join us with Transparent to analyse what's happening, on a region by region basis in the UK.
We've listed all other vacation rental events of 2020 too, so keep an eye on what's happening.