4 Tips for Choosing Property Management Booking Software
Key Takeaways
Prioritise The Problems You Are Solving
Try Before You Buy
Philosophy - Choose a company that fits with yours
Consider the Tools You Need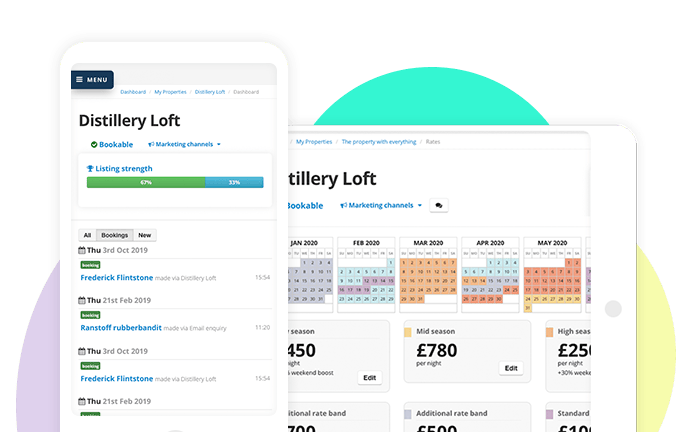 ---
Confused by the choice of holiday rental booking software available?

Don't be!

Check out tips from Robin Morris, director of Bookster.
---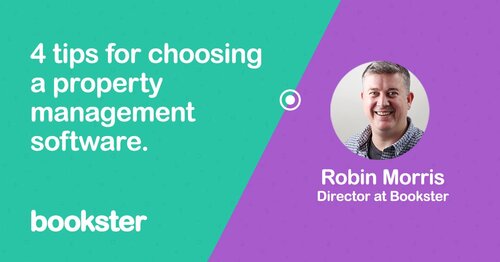 Don't take their word for how good it is - get a demo, and a log-in.
Starting any new vacation rentals business can be scary, and using the right tools is critical.
So we asked Robin Morris, director of Bookster for his advice on choosing a property management software for vacation rentals.
---
"As a small to medium-size business, you should certainly be looking at cloud-based Software as a Service (SaaS) tools first.
Here is my advice on how you might go about selecting the best services for you."
4 Principles For Choosing Vacation Rentals Software
1. Prioritise The Problems You Are Solving
All holiday booking software is a reflection of the priorities (and capabilities) of the team behind it - they constantly make decisions about which problems to tackle… and which ones to push down the road for another day.
It's important to understand that any holiday booking platform will likely have some functionality missing that you consider important.
The ability to accept a different workflow and adapt your vacation rental business processes with software is key to making it work for you.
Consider what the really important things are for your self-catering properties. Write them down, and order them in importance.
Here are some Property Management System (PMS) features that may be important to you.
Telephone support in my time zone
Price
Self sign-up
iCal syncing (import and export)
Integrate with a particular OTA/Channel (e.g. Booking.com)
Unlimited and secure team member, owner, cleaner logins
Onboarding and training support by a real person
Multi-unit support (e.g apartment block with identical apartments)
Specific pricing tools (e.g. "if you bring a dog, your kids go free")
Damage deposit management
2. Try Before You Buy
Once you have narrowed your search down to two or three holiday booking software services, set time to create a property within those platforms and see how you get on adding pricing, availability, and bookings.
Don't take their word for how good it is - get a demo, and a log-in.
3. Philosophy - Choose a company that fits with yours
Most software companies are on your side. No really, they are!
They want to make tools that help you grow your vacation rentals income and make your working life easier.
Try to understand what makes them tick and why they make the choices they are making.
Speak to other property managers in the industry. Try to understand how they've been treated, what the response is when there is a problem, and how solutions are found.
All companies say they have great customer service and they care for you, so it's important to do your own research.
4. Consider the Tools You Need
And finally, here are the types of tools a vacation rental agency may need:
A PMS and/or Channel Manager (e.g. Bookster Property Management System)
Book Direct tool (e.g. Book Direct Toolkit)
Market analysis tool (e.g. Market Summary)
Working as a Team to chat and share documents (e.g. Slack, Teams, Basecamp)
Documents & Calendars (e.g. Google Workspace)
Providing help and support to Guests and Property Owners (e.g. ZenDesk)
---
We have worked with numerous experts in the industry to produce a series of articles with advice on how to manage holiday rentals. Check it out!
Frequently Asked Questions
What makes a good PMS?

A good PMS has your needs at the heart of their business.
They focus on:
1. Great customer service that is responsive to your problems
2. A technical team that evolves the PMS product in line with changes in the industry
3. A team that listens to your needs, and acts on them.
4. A software that can help you save your time and resources by automating your day-to-day tasks.