Bookster Events 2020
Written by Kelly Odor
Meet and learn with Bookster.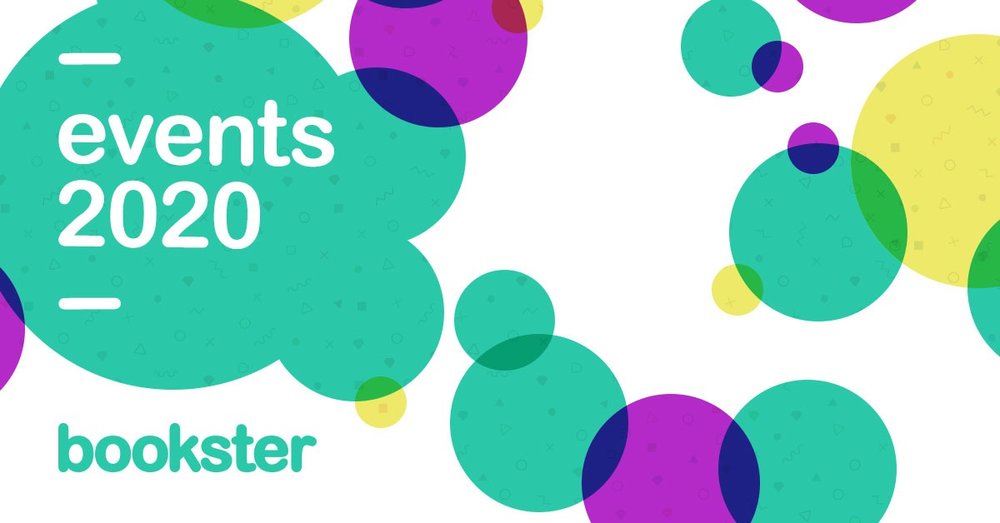 Would you like to meet the team of Bookster? We'll be at tradeshows and holiday rentals events across the UK and EU in 2020. Meet us!
2020 is here! We're busy arranging our events, and the holiday rental trade shows we will be visiting. Will we see you there?
---
Upcoming holiday rental events in 2020
There are events and conferences taking place all over the world - which will you attend?
To help, we've collated a complete calendar of independent Holiday Rental Events across the world in 2020. Download your calendar now.
---
Would you like to meet Bookster in 2020?
Drop us a line, we are always available to discuss how our tools can support your holiday rental business. We provide:
all wrapped up with a customer service that we're proud of.
What we'll cover in our events 2020
In the 2020 holiday lettings events we'll be discussing our developments of 2019, presenting live training sessions and discussing new ideas for the industry.
Would you like to present at our Vacation Rental Meet-ups?
Each month we host the Vacation Rental Meet-ups in Edinburgh, and you're invited.
If you're working in the industry, and would like to contribute to these events, let us know! Each month a Special Guest Speaker comes to the event to talk with our attendees.
Everything you need to grow your holiday rental business.
Setup a demo
Where can you meet Bookster PMS?
Below we've listed all the events that our team will be attending.
Holiday Rental Events in February 2020
Holiday Rental Events in March 2020
Short Stay Show 2020:
It's our first year at the Short Stay Show in London. Come along and say hi! Stand 300.
Meet-up - Date tbc:
Our first event of 2020 with our Channel Manager partners Rentals United. Watch this space!
Holiday Rental Events in April-September 2020
Holiday Rental Events in October 2020
Meet-up - Details tbc
ASSC National Conference 2020:
As always we will be attending the ASSC National Conference in Scotland. More details to come soon.
Holiday Rental Events in November 2020
Meet-up - Details tbc
World Travel Market WTM London 2020:
Each year we attend the WTM / Travel Forward, and this year is no exception. We'll be holding private meetings throughout the day. If you'd like to arrange a time to see us, simply drop us a line.
Holiday Rental Events in December 2020
---

Check out our events of 2019, and let us know if you'd like to meet.If you would like to know more about Bookster software, please ask us for a demo.