ASSC Regional Event 2019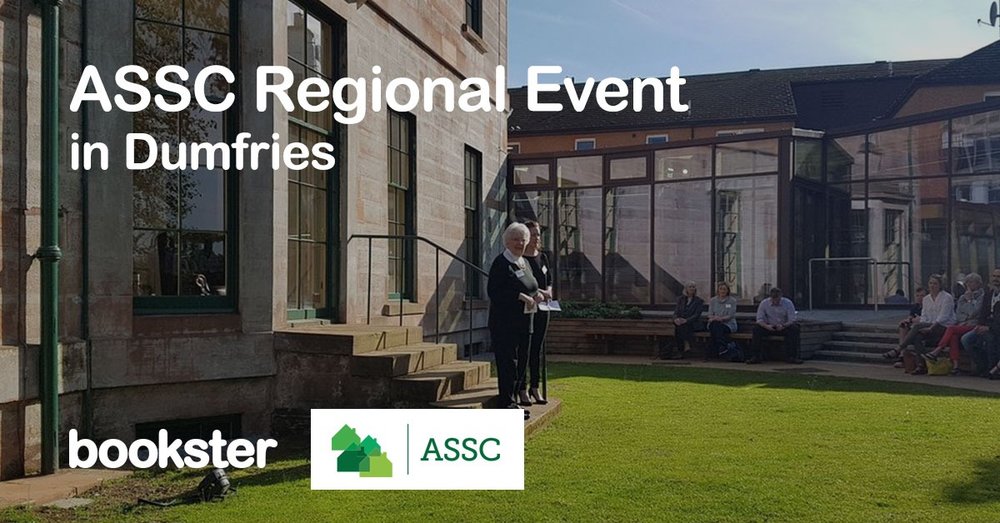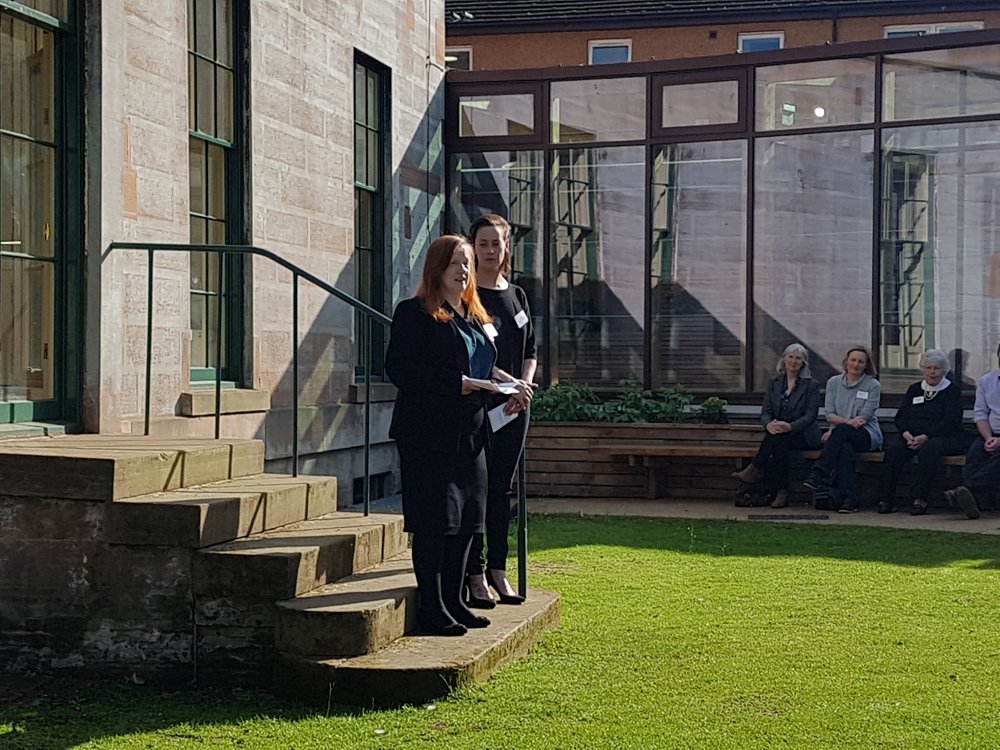 This week we had the pleasure of attending the Association of Self-Caterers in Scotland (ASSC) Regional event - South Scotland, held in Peter Pan Moat Brae Trust in Dumfries.
As always, Bookster sponsored the ASSC event. We are long-term Trade Members of the ASSC, as part of our commitment to help the ASSC's objectives of supporting, protecting and growing the quality of the self catering industry in Scotland.
ASSC Regional Event presenters
This event was filled with interesting presentations from Fiona Campbell, ASSC, Paula Ward, VisitScotland, Councillor Pauline Drysdale and MSP Joan McAlpine MSP
But the lady who stole the show was Dame Barbara Kelly who opened the presentations. She explained the history behind the preservation and regeneration of the Moat Brae Georgian townhouse with its glorious gardens and views across the river.
The story of Moat Brae
At first, it wasn't clear how her story could relate to the holiday rentals industry, but in fact, it was a pivotal tale which should inspire innovation for holiday let professionals.
The building was in disrepair and had been prepared for demolishment in 2009. Luckily, it was saved from its fate at the final hour. Over 10 years and 6.5 million pounds of funding it has been beautifully refurbished and is on the brink of opening its doors officially in June 2019.
The building itself is glorious, filled with light, domes and open spaces. But Dame Barbara Kelly explained how JM Barrie formed the stories of Peter Pan and Neverland within these gardens whilst playing with his friends as a boy.
Selling with a story
What was captivating was how the revelation of this history was a turning point for the development of the building. It has a very unique history, which creates a compelling story.
They used this history as the foundation to build the marketing and business strategy, to attract local and international visitors through the doors and on a wider scale to enjoy Dumfries and Galloway.
Using a story for holiday rentals
This technique could be used by the self-catering industry. Finding the unique element of your property, its history or its location could be fundamental in attracting a new tourist group, or simply a greater number of visitors.
Future holiday rental events
Thank you to all the organisers and presenters from the ASSC regional event for arranging such a special evening. We'll be at the ASSC National Conference in October 2019 too, get in touch if you would like to meet at this, or any other event in 2019.
Our presenter at the next Vacation Rentals Meet-Up will discuss how to find the uniqueness of your property. Get in touch to save your place, or to request a copy of the video afterwards.
Everything you need to grow your holiday rental business.
Setup a demo