Booking.com and Bookster content management
Key Takeaways
Bookster regularly review our channel connections for improvements
We are committed to improving channel connections to improve your experiences
Latest change: See and respond to Booking.com reviews in Bookster
Bookster synchronises extensive property listings data with Booking.com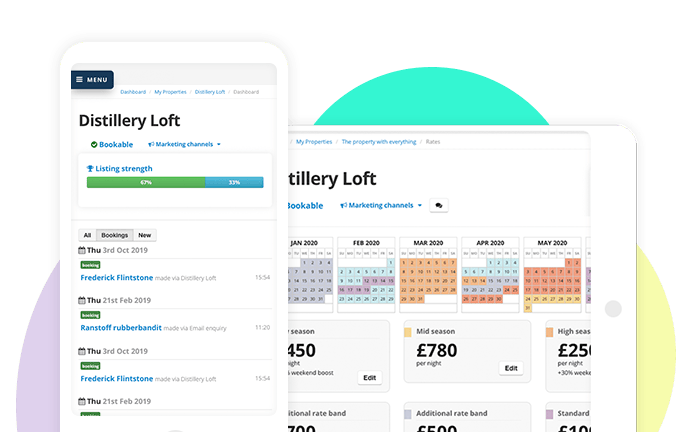 ---
Our enhancements to our channel manager connection with global portal, Booking.com are now live, and available for all our self-catering clients.

Our latest changes offer even more property content to be automatically shared with Booking.com directly from your Bookster account.
---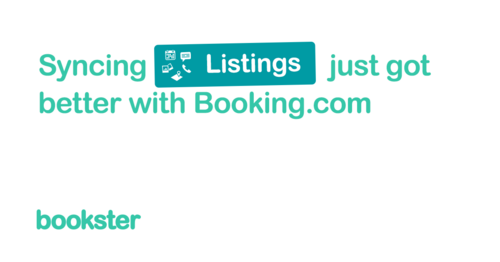 Not all Channel Managers are the same
Booking.com Reviews update: November 2019
From November 2019, all clients can now see and respond to reviews left on Booking.com directly through the Bookster property management system.
Simply enter into the property listing dashboard, to view the review dashboard:
View all Booking.com reviews
View the property review score
Filter by with or without a reply
Add your replies directly in Bookster.
How will your self-catering business benefit?
Using this improved automation will spare up valuable time that your team can spend on what's important to you, like increasing your summer revenue or attracting business travellers.
The enhanced connection means that you don't need to update your property data in both Bookster and Booking.com as we will automatically synchronise even more of your self-catering property data.
Property data synchronised with Booking.com
As a result of this change, the property data which will now be synchronised is:
Availability
Rates
Photos
Photo tags
Bookings
Payment cards accepted
Facilities section in Property listing details (All checkboxes)
Things to do nearby
Parking
Views
Capacity
Floor space
Children allowance
Crib (cots)
Review responses
---
Important Booking.com sync information
You can turn on your full property syncronisation in two clicks, which will update the data held in Booking.com with the data from Bookster.


Enabling it will automatically turn it on for all your properties - no need for individually managing each property.


For even better results, there are new fields held in Property Listing Details (Facilities, Suitability) and Location (Views, Parking, Things to do nearby) which can also be completed for your properties before turning on the property synchronisation.
---
Not all Channel Managers are the same
The quality of Channel Manager connections can vary greatly, and the data which is synchronised with a channel depends on the skills and resources of the company.
Bookster has been building a strong connection with Booking.com since 2017, and continuously works to develop this 2-way XML connection.
---
Our goal is to help our self-catering clients get the best results from promoting properties on Booking.com.