WTM 2018 Summary
Read more about the Bookster experience in WTM London with holiday rental experts from across the sector.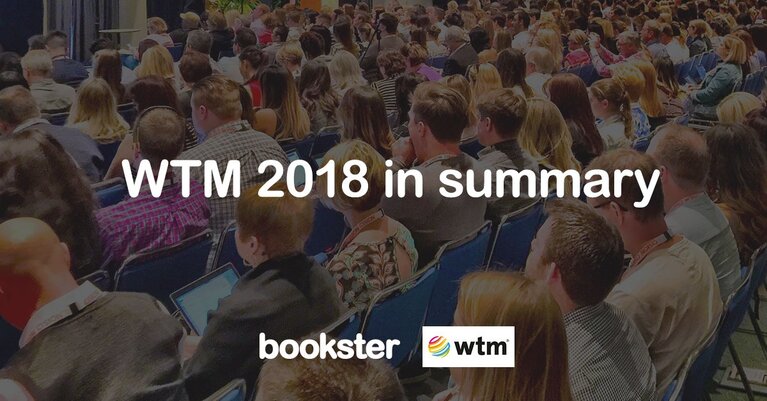 This week we were excited to finally travel to the impressive World Travel Market (WTM) 2018 in London.
This World Travel Market was extra special as it launched the new format of the Travel Forward exhibition in conjunction with the WTM exhibition, which focussed more on the travel technology aspect.
This made for an exciting atmosphere, as international companies in the holiday rental industry came together to learn more about new developments in the travel technology sector.
Product developments
Owner Statements
The team from Bookster met with clients, to discuss the pre-launch of the monthly Owner Statements feature.
This feature is designed to build the relationships between vacation rental agencies and property owners through clear, accessible and downloadable reports for Owners.
It's the next stage of development of Bookster features to help you build relationships with your owners, to strengthen and lengthen the relationship.
Accounting Data Exports
Closely linked with our Owner Statements is the new development of the Exports for Accountants.
This provides a detailed breakdown of the costs for your business, and will be a significant time-saver for any vacation rentals agency.
Online Bookings Calendar
We also presented the new features within the new Online Bookings Calendar, which is currently in Beta testing. Thank you to everyone for all the valuable feedback that we have received and the positive comments.
Partner developments
This was also a great opportunity to meet with our partner Rentals United, who provide Channel Management through the partnership with Bookster property management software.
This partnership has been valuable for our holiday rental clients, who are looking for a cost-effective solution to attract guests from across the globe.
This meeting allowed us to work together to make the plans for improvements to the Channel Manager service for Bookster clients, which you will see in 2019.
Future vacation rental events
Thank you to all who came to meet Bookster at the WTM 2018. For those interested in meeting us in WTM 2019 or any of the other holiday rental events 2019 or events in 2020 that we'll be attending, please contact our team.